notes
When Pregnancy Triggers Violence
Facts to know about the danger of abuse during pregnancy
By DomesticShelters.org
Aug 03, 2015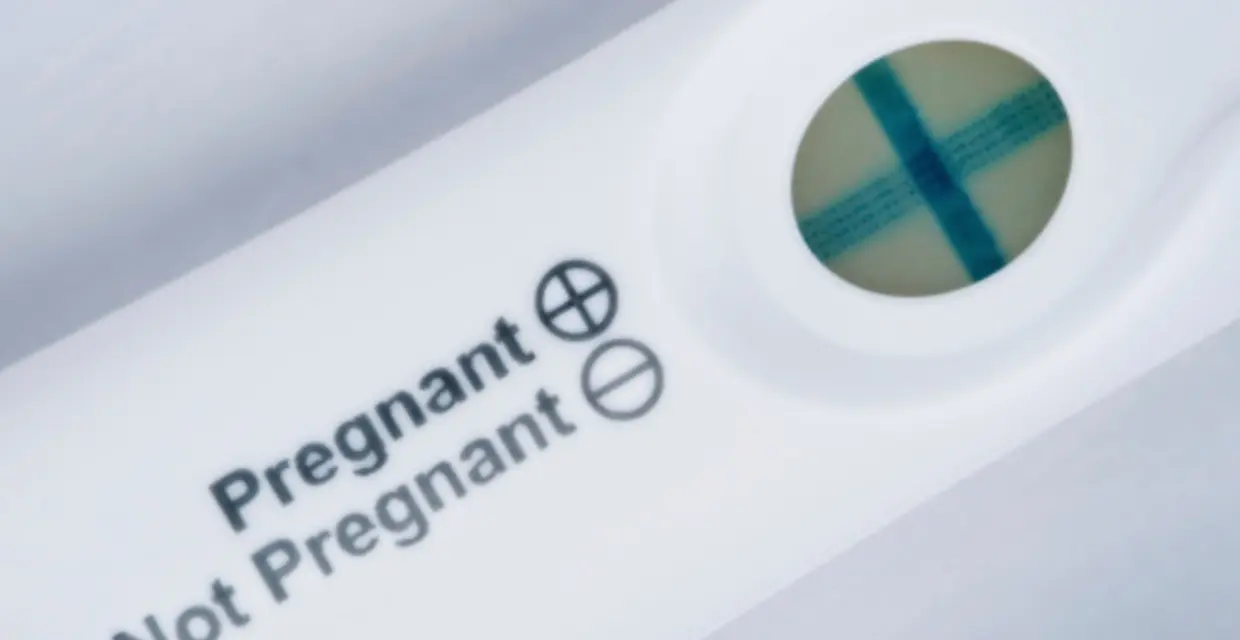 Mamas-to-be average about 12 to 13 prenatal visits from the time they find out they're expecting to when the baby arrives. During these visits, they are routinely screened for high blood pressure, anemia, gestational diabetes, chromosomal disorders and preeclampsia, among others. Yet, there's one condition they're hardly ever screened for but which some research suggests they're more at risk for than anything else—intimate partner violence.
According to the National Institutes of Health, intimate partner violence (IPV), or domestic violence, affects as many as 300,000 pregnant women every year in the U.S. from every age group, religion, ethnicity, socioeconomic level and educational background. And that number is thought to be significantly higher because most incidents of IPV are never reported, according to CDC research. IPV can come from either current or former spouses or boyfriends/girlfriends and doesn't only include physical abuse, but can also be sexual, psychological or emotional in nature.
Below, some alarming, but important, stats and facts to know about IPV and pregnancy.
Studies show IPV increases the risk factor for delayed prenatal care, possibly because abusive partners are preventing women from leaving their home, or because a woman is missing appointments because of injuries or fear of abuse being discovered because of evidence of injuries, reports the World Health Organization (WHO).
IPV increases behavioral risk factors in pregnant women, such as smoking, drug or alcohol abuse, possibly because these are coping mechanisms for survivors.
IPV during pregnancy has been found to lead to higher rates of preterm labor and low birth weight, as well as higher rates of miscarriage and abortion.
The National Coalition Against Domestic Violence (NCADV) reports that roughly 25 percent of women who are being physically or sexually abused by their partners also report reproductive coercion, or being forced to become pregnant. Read more about that in this DomesticShelters.org article, "He's Forcing Me to Get Pregnant."
WHO reports that physical, sexual and psychological violence during pregnancy is associated with higher levels of depression, anxiety and stress in expecting women. Survivors also report more frequent problems bonding with their babies and have lower rates of breastfeeding.
The majority of women who experience physical violence during pregnancy have been battered by their partner before, according to WHO.
WHO also reports that IPV during pregnancy is linked to an increased risk of intimate partner homicide. In other words, partners who batter pregnant women are often particularly more dangerous and more likely to kill their partners.
Homicide was found to be the second-leading cause of injury-related death for pregnant women, after car accidents, in a study by the National Institutes of Health. The NCADV found that between 1990 and 2004, 1,300 pregnant women in the U.S. were murdered, with 56 percent being shot to death (the rest were stabbed or strangled). More than two-thirds were killed during their first trimester.
The NCADV also found that 26 percent of pregnant teens in the U.S. reported being battered by their boyfriends. Approximately half reported that the abuse began or intensified when the teens found out they were pregnant.
During one survey, only 18 percent of pregnant women seen at an urgent care triage center were asked by the physician about intimate partner violence.
If you are experiencing abuse or know someone who is, consider reaching out to a domestic violence advocate near you. You can find one via our Help Page, here. For more information on how witnessing domestic abuse affects children, read, "Getting Kids Out of Harm's Way."
Looking for someone to speak with? Enter your location to find phone numbers for domestic violence experts in your area.


Have a question about domestic violence? Type your question below to find answers.