notes
Postpartum Depression Linked to Domestic Violence
New moms experiencing abuse need to find support and a way out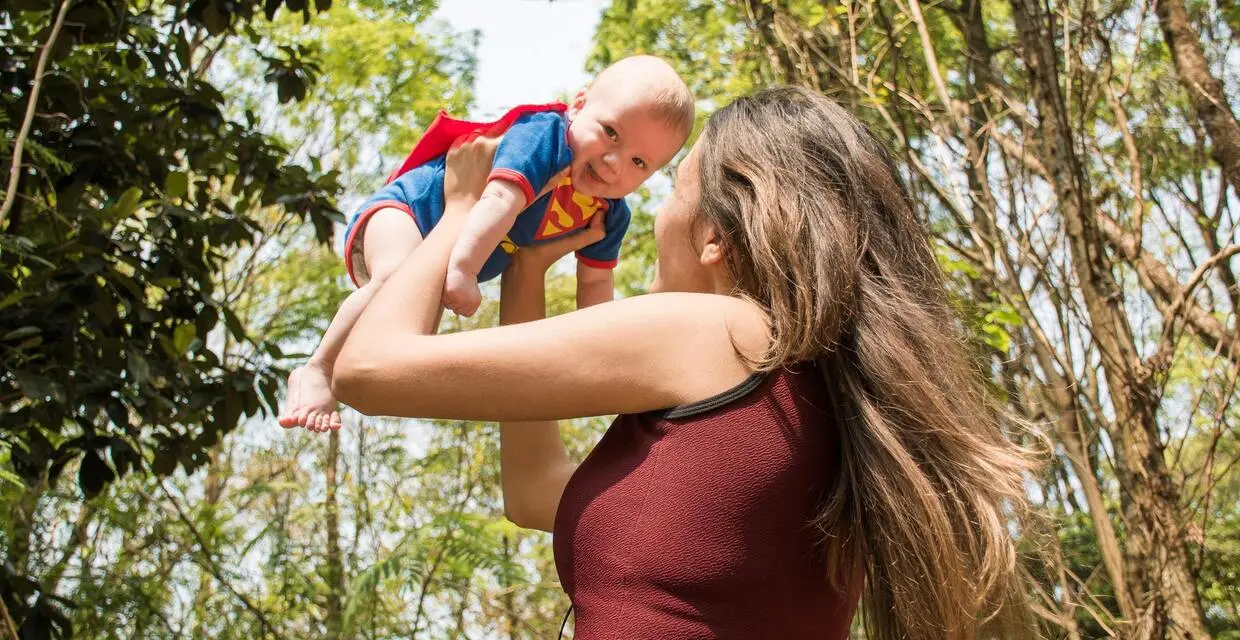 Postpartum depression, or PPD, is a mental health issue that at least 1 in 7 moms struggle with after birth. However, women who experience intimate partner violence while pregnant are three times more likely to experience PPD, not only hindering the bonding process between mom and baby but also putting the woman at risk for prolonged depression and an increased risk of suicide.
Donate and change a life
Your support gives hope and help to victims of domestic violence every day.
The research also goes the other way—women with PPD are more susceptible to be abused by an intimate partner. However, it's not clear if one causes the other or if the two are simply linked.
"If you're depressed you can't as easily get out of a violent situation, and if you're [with a violent partner] you're walking on eggshells and can become depressed," Dr. Linda Chaudron, a psychiatry professor at the University of Rochester Medical Center told Reuters Health.
As a result, medical professionals are urged to screen new moms for both PPD and domestic violence in their postpartum visits, and not just the first visit—PPD can show up as soon as a few weeks after birth to a year after delivery.
Symptoms of PPD
Approximately 70 to 80 percent of moms can feel a sweeping range of emotions after having a baby, sometimes called "the baby blues."
"The first two weeks postpartum can be a big rollercoaster," says certified nurse-midwife Anna Pestine. New moms may experience sadness, anxiety, mood swings, crying for no apparent reason, irritability and problems concentrating. However, these symptoms usually subside within two weeks of giving birth. PPD, on the other hand, is categorized by negative emotions that don't go away on their own.
The symptoms of PPD can be different for every mom, but usually include some combination of the following:
A constant sense of worry or anxiety, or panic attacks
Sadness or hopelessness
Bouts of uncontrollable crying
Excessive mood swings
A loss of interest in things you used to enjoy
A feeling of disconnect from your baby or an inability to bond
Sleeping too much or too little
Difficulty concentrating or making decisions
Loss of appetite or eating more than normal
Fear of being alone with the baby
Feelings of guilt and shame
Talking to Someone is Vital
Survivors who recognize the symptoms of PPD should consider reaching out for help, though that's not always easy when living with a threatening or controlling partner, or one who may gaslight a victim into believing their symptoms aren't real.
"Support is a huge factor in how people cope with the perinatal [the weeks after birth] period," says Pestine. While she routinely asks her patients about domestic violence at home, it's not always guaranteed patients will disclose it, or even realize it's happening.
"I think they hold back. On the intake form, they say they have no history of domestic violence, but when I ask more specific questions they'll say, 'Oh yeah, I'm forced to have sex every day,'" says Pestine. "I have no way of really knowing how much people open up to me, but I wish there was a better way."
Sexual abuse, including marital rape, is a very real form of domestic violence.
For those who don't feel comfortable opening up to their physician—especially when an abusive partner might be with her at every appointment—Pestine suggests seeking out other forms of support, like a support group, if leaving the house alone is an option. There are also hotlines mothers can call to find advice and encouragement, including:
Pestine says that mothers should know if symptoms last for more than a year, it can turn into major depressive disorder. If support groups, helplines or talk therapy isn't adequate, there are antidepressant medications that are safe to use during breastfeeding, so it's important to reach out to your physician, if possible. However, Pestine says it's important to combat both problems—PPD and abuse.
"If home life is unsafe or not conducive to healing, the first remedy is to heal that."
A Way Out
Both domestic violence and PPD are escapable and finding solutions to both will create a much healthier future for mom and child. Exposing children to abuse at home can create lifelong effects including an increased risk of depression, low self-esteem, higher rates of substance abuse and an increased tolerance for and use of violence in their own adult relationships. See "Getting Kids Out of Harm's Way" for more information about children and domestic violence.
Only a survivor knows when the safest time is to leave an abusive partner. The first step is to talk to a trained domestic violence advocate and come up with a safety plan. Read "Customizing Your Safety Plan" to learn more.
Photo by Valeria Zoncoll on Unsplash
Looking for someone to speak with? Enter your location to find phone numbers for domestic violence experts in your area.


Have a question about domestic violence? Type your question below to find answers.