Featured Book
Will I Ever Be Free of You?: How to Navigate a High-Conflict Divorce from a Narcissist and Heal Your Family
The author offers advice that will help you protect and nurture yourself and your children through your difficult divorce, from separating from your narcissistic partner and navigating the court system, where a narcissist can be especially destructive, to a restorative healing program of trauma recovery.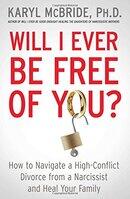 Buy Now
Featured Book
A Journey to Healing After Emotional Abuse
Coming from a Christian perspective, the book is a holistic journey of healing the mind, body and soul for women who have suffered emotional abuse. Helps readers set boundaries with a former abuser, learn self-care, strengthens the relationship with God, create a path to forgiveness, explore readiness for new relationships, if not, contentment as a single person who brings glory to God.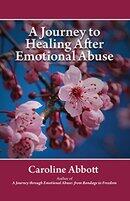 Buy Now
All Books
177 Upcoming Events
Domestic Violence Awareness and Advocacy Events and Support Groups
All Events
Sign up

to receive new and helpful articles weekly.