121 people have voted
If your abuser was sentenced to probation, did he ever violate the terms of his probation?
Vote Now
View Results
354 people have voted
Which of these at-home methods helped relieve your symptoms of trauma?
Vote Now
View Results
All Surveys
Featured Book
A Journey to Healing After Emotional Abuse
Coming from a Christian perspective, the book is a holistic journey of healing the mind, body and soul for women who have suffered emotional abuse. Helps readers set boundaries with a former abuser, learn self-care, strengthens the relationship with God, create a path to forgiveness, explore readiness for new relationships, if not, contentment as a single person who brings glory to God.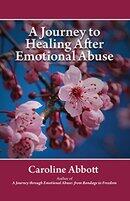 Buy Now
Featured Book
The Blue Abyss
Married to a charismatic police chief who exchanges his congeniality mask for abuse, battery and rape. Local authorities and the community are blind to her ER visits and deaf to his arrogant boasting of burying a woman alive. Along this dark journey, Jayne reveals how to begin an exit strategy; how to save critical documentation, tips for keeping invisible, and encouragement to regain your life.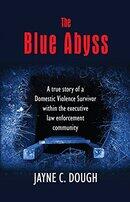 Buy Now
All Books
185 Upcoming Events
Domestic Violence Awareness and Advocacy Events and Support Groups
All Events
Sign up

to receive new and helpful articles weekly.