notes
How to Find a Domestic Violence Lawyer
A list of questions to ask before retaining your domestic violence attorney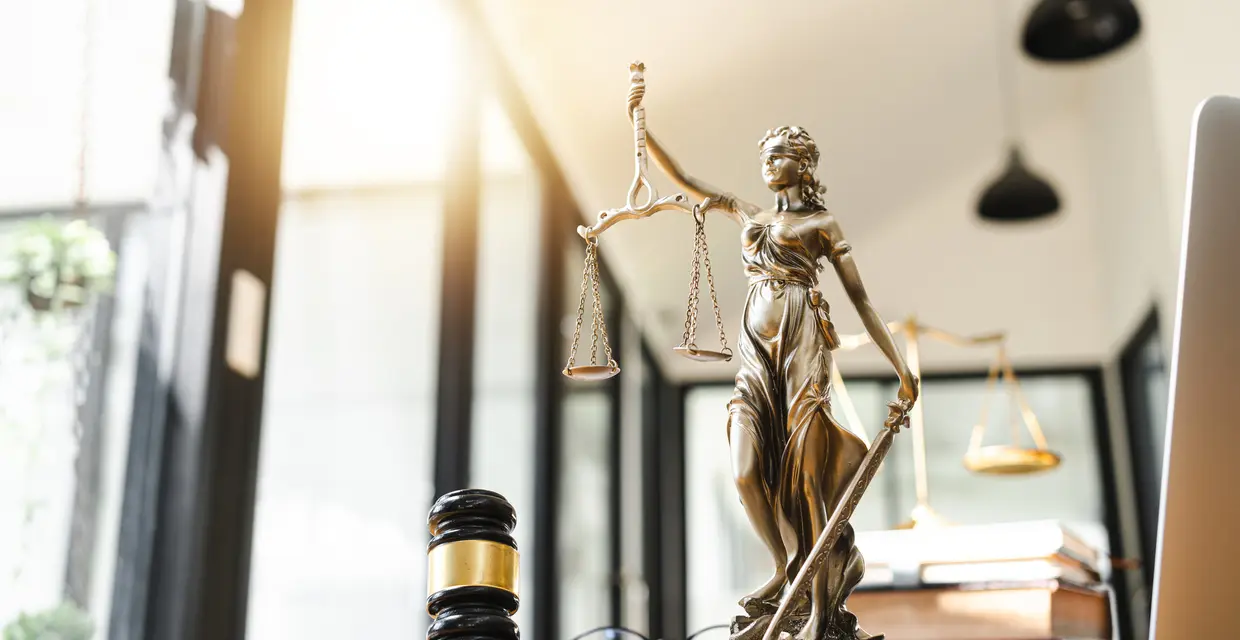 One of the ways that domestic violence survivors can protect themselves from an abuser is by hiring a lawyer to help them in court. Be it a civil trial, a custody trial or securing a permanent order of protection, an attorney is not necessary, but they can increase the likelihood of a survivor winning their case. A lawyer knowledgeable in tactics of abuse can advocate clearly and concisely for their client against an abuser, taking away some of the stress and emotional burden from a survivor.

However, the process of finding a lawyer, especially one with domestic violence experience, can feel daunting. According to the American Bar Association, there are 1.3 million lawyers currently practicing in the U.S., which may, at first, sound like a lot. But when you do the math, it means only 1 lawyer per every 1,000 people on average. And many of them have never studied the nuance of domestic violence, says former lawyer-turned-nationally recognized domestic violence advocate Barry Goldstein.
Finding a Domestic Violence Lawyer
"The most common question I receive is where to find a good attorney for domestic violence cases," Goldstein. "The problem is that few attorneys have the specialized knowledge to understand abuse cases. Law school provides zero training about domestic violence, and practice in custody cases makes things worse because attorneys receive substantial misinformation coming from judges and mental health professionals who are experts in psychology and mental illness but not domestic violence or child abuse."
To start, a survivor may want to call their local domestic violence shelter. Shelters often work with lawyers whom they refer survivors to and who have experience in domestic violence cases. The most important thing is to vet any lawyer you consider working with by asking them questions relevant to your case (see below).
Other places you might look to find referrals to lawyers include:
The Department of Justice has a list of pro bono legal service providers by state. Just make sure to ask a potential attorney the right questions in order to ensure a good fit with your case.
Lawhelp.org helps connect people throughout the U.S. with legal resources and attorneys, as well as offering free legal guides on a number of topics.
Avvo.com has a page offering legal guidance for domestic violence questions, as well as a directory of lawyers by state or area of practice.
Questions to Ask a Domestic Violence Lawyer
You should ask a lawyer all the questions you want to before deciding to retain, or hire them. These may include, from WomensLaw.org,
How long have you been practicing?
What types of cases do you most frequently handle?
How many cases involving domestic violence victims (or custody, divorce, etc.) have you handled?
What is your view of how domestic violence should be introduced in court in a case like mine (i.e., is it important, not relevant, etc.)?
Here is what I would like to accomplish in my case (explain your goals). Do you think that is a realistic outcome or not?
Can you explain to me what relevant laws will come into play in my case? What will a judge look at when making their decision?
What type of communication do you expect us to have during the case? If I email you, how long will you usually take to reply? If I call you, when can I expect a callback?
Once you've asked your questions, the best advice is to trust your instinct. If the attorney has answered your questions openly, and you're comfortable with the answers, you may decide to hire them. If the answers given make you uncomfortable, schedule consultations with other attorneys until you find someone you can trust.
Donate and change a life
Your support gives hope and help to victims of domestic violence every day.
Understanding a Domestic Violence Lawyer's Fees
Additionally, you'll also want to talk about how much the lawyer charges. Lawyer fees often start with a retainer, which is an up-front payment to begin work. After that, they may charge an hourly rate. Hourly rates can vary widely, from $150 on the low side to over $500 on the high side. You may be billed separately for paralegal or legal secretary assistance.
Some attorneys will charge a flat fee for a case. This will be the easiest and likely least stressful way to prepare for what you're going to owe. For instance, a divorce might cost $1,000 unless it's contested, in which case it may jump up to $5,000.
Here are some questions from WomensLaw.org you can ask lawyers to figure out how much you'll be paying:
What are your fees? What work do these fees cover? Is this an hourly fee or a flat fee for the entire case?
Is there an additional charge per court date for every time you appear in court?
Do you charge a retainer? How much? What does it cover? Do you refund all or part of the retainer if my case ends up being dropped or not taking much time? (Attorneys should be willing to refund any part of the retainer not spent; make sure the agreement clearly indicates that any unused retainer money will be returned to you.)
Are there other expenses that I may have to pay, such as filing fees, mailing or copying fees? What are they and how much are they likely to be? Will I be charged for your time if we speak on the phone or if we email each other?
Will you be the only person working on my case? If not, what will other people do? How will I be charged for their work? Will I be charged for speaking to your secretary and/or receptionist?
Are there ways that I can assist you to keep down my costs?
Will you send me a copy of letters, documents, and court papers that you file or receive regarding my case?
Do you charge extra if the case gets more complicated or we have to go back to court multiple times?
Will you require that I have paid everything that I owe you before you will go to court with me or finish my case? (Many attorneys do this. They may also refuse to return your original papers or copies of your file, and in some states, this may be legal. Therefore, you should insist on getting a copy of any paper filed with the court, given to, or received from, another party or otherwise relevant to your case at the time the paper is filed or received. Be sure to keep all of them in a safe place, in case you ever need them.)
Are you willing to work out a payment plan with me? Do you ever adjust your fees on a sliding scale for people who cannot afford your regular rate?
Will you put our agreement about fees and work you will perform in writing?
Will I receive a monthly invoice for services rendered and the amount of money owed/used for that period?
If the lawyer's fees are out of the range of financial possibility for you, you can explore low-cost attorney options. Read, "Affordable Legal Aid for Survivors" to learn more.
Protective Moms: Make Sure Your Lawyer Will Advocate for You
Goldstein warns that the present court system is severely tilted in favor of abusive fathers and against protecting children. If you're entering into a custody case, talk to your lawyer about these concerns.
"It is important to make the court aware of the research that many standard court practices have been proven wrong. From the start, attorneys for protective mothers need to tell the judge that there is now substantial scientific research from highly credible sources that many common assumptions courts have been using for decades are harming children," he says.
"One example is the belief that just because he hurt the mother doesn't mean he would hurt the child, or assuming children always benefit from having a relationship with both parents," says Goldstein.
Survivor moms should make sure their attorney is willing to present evidence of abuse as early as possible in the case.
"As long as the evidence is presented in good faith and is relevant, it is ethical to present this information and unethical for an attorney to refuse," says Goldstein. "It is especially unethical if the attorney objects because of a concern how it might affect other clients or the lawyer's relationship with the judge. This would be a conflict of interest."
Representing Yourself in Court
It's possible that, after interviewing lawyers, you may decide hiring one is not for you. In that case, you may end up representing yourself. Compiling evidence, asking witnesses to testify on your behalf, and filling out the right paperwork are essential steps. Learn more at "Representing Yourself In Court."

Looking for someone to speak with? Enter your location to find phone numbers for domestic violence experts in your area.


Have a question about domestic violence? Type your question below to find answers.