notes
Leaving an Abuser When You Live Apart
Why the break-up speech needs to come from a distance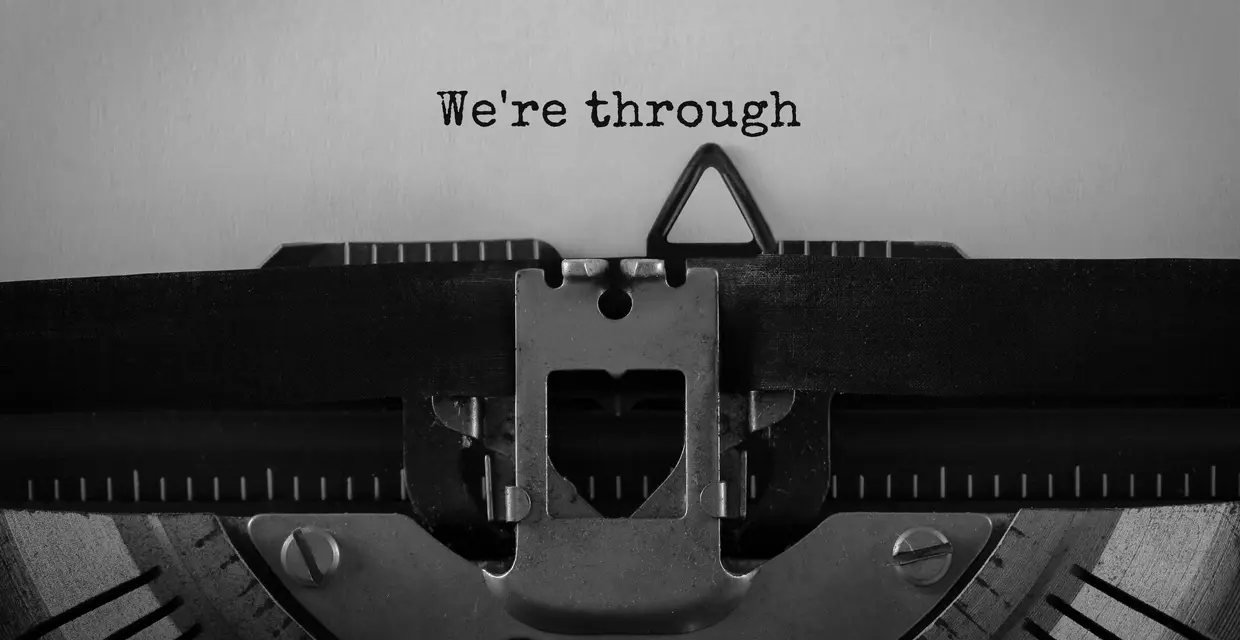 We often say that it's not as easy as simply walking out the door when someone is ready to escape an abusive partner. Leaving is notoriously the most dangerous time for a survivor because an abuser senses they have lost control of that person—and will do anything it takes to get it back.

What if the abuser you're ending things with doesn't live with you? Can it be as simple as sending an "It's over" text his or her way?
Domestic violence advocate Ida Petkus, executive director of the Domestic Violence Advocacy Center in Celebration, Florida, says some abusers take a break-up as a challenge, a way to win you back.
"After all, now they have to go out and find a new victim."
The Break-Up Speech
Most of us have probably delivered one of these in our lifetime, but it's different when you're dealing with someone volatile, potentially dangerous and definitely manipulative. Petkus advises the safest way to end things with an abusive partner is with no advance notice.
"Abusers sense the 'I'm done' in their victims," says Petkus. An abuser may notice you pulling back or a change in body language or emotional presence, says Petkus. Her advice: Break up from a distance.
"When you return something at the store, you go in person. When you return an abusive relationship, send it in. With the help of an advocate or a therapist, compose a break-up message; send by text or email," says Petkus, with a read receipt so you can be sure he or she received it.
You can find a trained domestic violence advocate near you on our Help page. It's worth it to also safety plan in case the abuser doesn't go away quietly. This may involve securing an order of protection, another reason to keep your distance.
This is not the time for a dramatic break-up fight, says Petkus. "And don't listen to those who say the best way to break up is in a public place. Guess what—you have to leave that public place [and go] into an open space, a parking lot." This is not the time to be alone with an abuser.
Instead, send only words. Be very clear in your break-up message—something along the lines of "Do not contact me directly or have anyone contact me on your behalf; do not call me, text me, email me; do not come to my home, my friends' homes or my workplace." Clearly state, "We are not dating anymore; we are not friends."
Having a trained advocate or trusted friend help you compose this message will also ensure you don't accidentally sprinkle in any glimmers of hope, such as, "If you change, call me," and can also hold you accountable for not responding.
"Resist the urge to have the last word," says Petkus. Even if you're tempted to tell the abuser off, this is not the time, she advises.
You Don't Owe Them Anything
Make sure you've carefully removed what you need to from the abuser's possession before delivering the break-up message. If you think clearing out your personal belongings from his or her house will raise suspicion, leave them. You can replace a toothbrush and that change of clothes. "Do not walk back into the fire," says Petkus.
You don't owe the abuser one last meeting in person, even if you feel sorry for them, which isn't an odd feeling to have despite abuse. (Read, "But, I Love Him" if you still feel like love will conquer all, even abuse.)
Draw New Boundaries
Donate and change a life
Your support gives hope and help to victims of domestic violence every day.
The next step is to block the abuser literally and figuratively. Block their calls to your cell phone, block their email address, block them on social media and block them from your mind. You may be tempted to drive past their old house for a quick game of "I Spy," but you don't want to take the risk of giving the abuser a sense that he or she might still have a chance with you.
Additionally, advises Petkus, do not post anything on social media about the break-up. Do not speak to the abuser's family or friends.
"This is where silence is safe, for once."
The only people you do want to tell—close family or friends, and your workplace or school so they're aware this person is no longer allowed in your life. Make sure your place of employment has a photo so they know to keep this person away from you.
It may also be safe to change up your routine for a while. Take a different route to work or school, or go in at a different time if you can. Park in a different place. Take a hiatus from routine things the abuser may be able to find you at, such as the gym or a favorite coffee shop.
"Remain on alert and be aware of your surroundings," says Petkus. It wouldn't be a bad idea to take a self-defense class, both for protection and to bolster your confidence.
Forgive and then Celebrate Yourself
Enough about the abuser—on to you, the survivor. When you've left, you've chosen to do something brave and strong. Celebrate that fact and give yourself the credit you deserve. You may want to read through some of the pieces in our After Abuse and Taking Care of You sections to find tips on beginning the healing process.
Finally, Petkus adds that if you do go back, you are not alone and there are people who will help you.
"Advocates will not judge you or say 'I told you so.' Advocates are here for you, with unconditional support, to guide you to violence-free living and to remind you it is not your fault."
Looking for someone to speak with? Enter your location to find phone numbers for domestic violence experts in your area.


Have a question about domestic violence? Type your question below to find answers.