notes
You Can Grant a Holiday Miracle for Survivors of Abuse Today
This year, consider extending your generosity to survivors seeking help through Wish Lists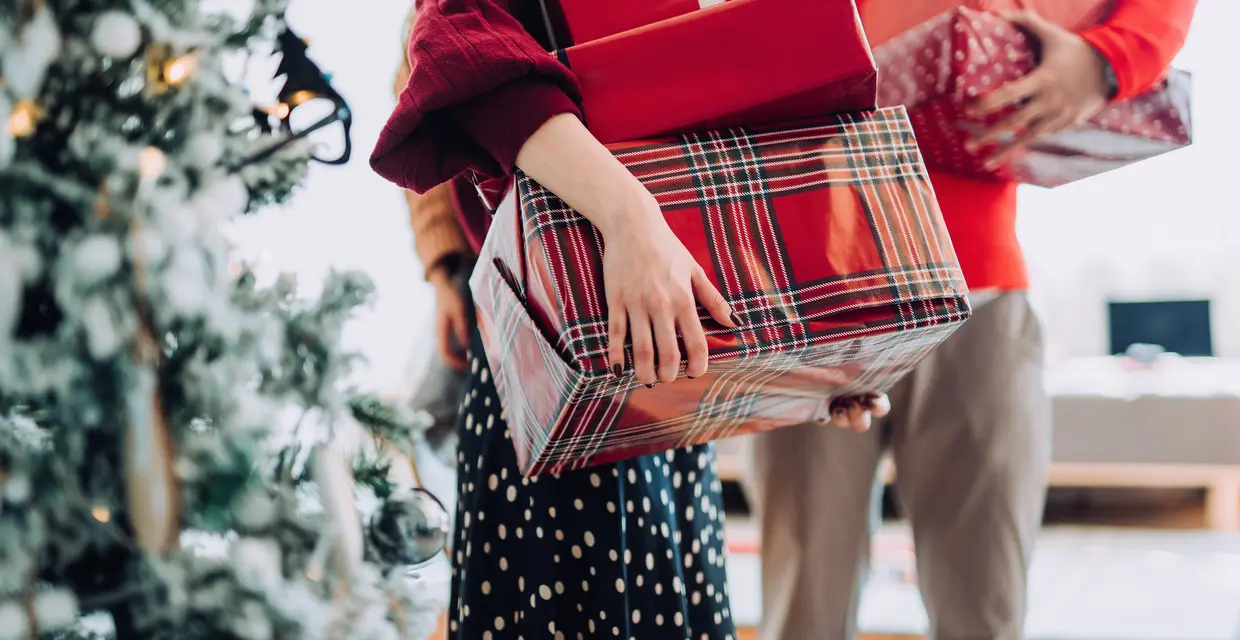 The holidays are upon us! It's time to bake cookies, sing carols, make hot chocolate and cover anything that holds still in twinkly lights.
It's also time to remember that not everyone is having the easiest time experiencing the joy of the holiday season right now. Calls to domestic violence hotlines have been shown to uptick before and after Christmas Day and New Year's Eve (while they drop on the days themselves, likely due to survivors trying to make the best of things for their families or having no privacy with which to call for support). Between the potential stress of family get-togethers and the financial strain many feel to afford gifts this month, and survivors of abuse can see their abusive partner's violence and control escalate.
Luckily, thousands of shelters and advocacy groups spread out throughout the U.S. are waiting to help. But in order to do that, they urgently need support. And that's where you [hopefully, if able to] come in.
"Donations are slow," admits Sara Gomez, one of the directors of The Olive Press, a gender-inclusive safe-housing program for survivors of abuse in Mesa, Ariz. "Pre-pandemic, everything was good. We were getting a lot more donations."
But now, she says, they're in desperate need of support, which is why Gomez utilized the DomesticShelters.org Wish List program, curating a list of the most-needed items for their shelter. Generous folks can shop these Wish Lists and items are shipped directly to the organization via Amazon in just a few days. Among the items on The Olive Press' Wish List are new mattresses, pillows and blankets.
"We want our clients to be happy and comfortable. We're up to 30 clients on a daily basis," she says. Survivors can find a bed at The Olive Press for up to 72 hours and then have the option to enroll in a long-term safe housing program.
Open since 2016, Gomez says the shelter is fuller during the holiday season. It's colder out and survivors who find themselves homeless don't want to stay outside.
"With the economy the way it is, more people are becoming homeless," says Gomez. Statistics show that 50 percent of women who are homeless cite domestic violence as the cause of their homelessness. Among mothers with children experiencing homelessness, more than 80 percent have been victims of domestic violence.
At River House in Grayling, Mich., Jamie Ireland, shelter supervisor and lead client advocate, says they recently signed up for the Wish List program and were pleasantly surprised to find a package arrive a few days later. Storage totes, she says, maybe a strange thing to get excited about but, she says, "They make our lives as staff so much easier. We can organize donations and find things more quickly."
The River House Wish List also has things like diapers, cold medicine for kids and juice boxes. Their shelter can house about 24 participants, many of whom are moms with children.
"It would make a tremendous difference," says Ireland of having her Wish List fulfilled before the holidays. "It sounds exaggeratory a little bit, but the things we put on the list are put on for a reason."
She's hoping the holiday spirit will mean people are thinking of others this month.
"I love it during the holidays because people are more giving. People want to make sure the women and kids have Christmas presents."
Donate and change a life
Your support gives hope and help to victims of domestic violence every day.
She also wants to give them new kitchen supplies.
"Dishes for 24 people is a big thing. We might have a small saucepan, but that's it. Ziplock bags we go through like crazy. And cleaning products—we go through so many cleaning products."
Like many other shelters, Ireland says River House has seen a steady rise in calls from survivors seeking shelter, either due to the economy, stress or lack of space in other shelters.
"We see a lot more overflow from downstate and other areas of Michigan. We're having a lot of people call because other shelters in bigger counties are full."
If you're interested in sending some holiday spirit to a shelter, consider involving your workplace. Read "A New Type of Workplace Fundraiser" for more information. Or, find a shelter or program near you and send some holiday cheer their way today!
Looking for someone to speak with? Enter your location to find phone numbers for domestic violence experts in your area.


Have a question about domestic violence? Type your question below to find answers.