notes
2019 Holiday Gift Guide
Stocked up on socks? This year, ask Santa for one of these gifts that benefit survivors and the nonprofits that help them
By DomesticShelters.org
Nov 11, 2019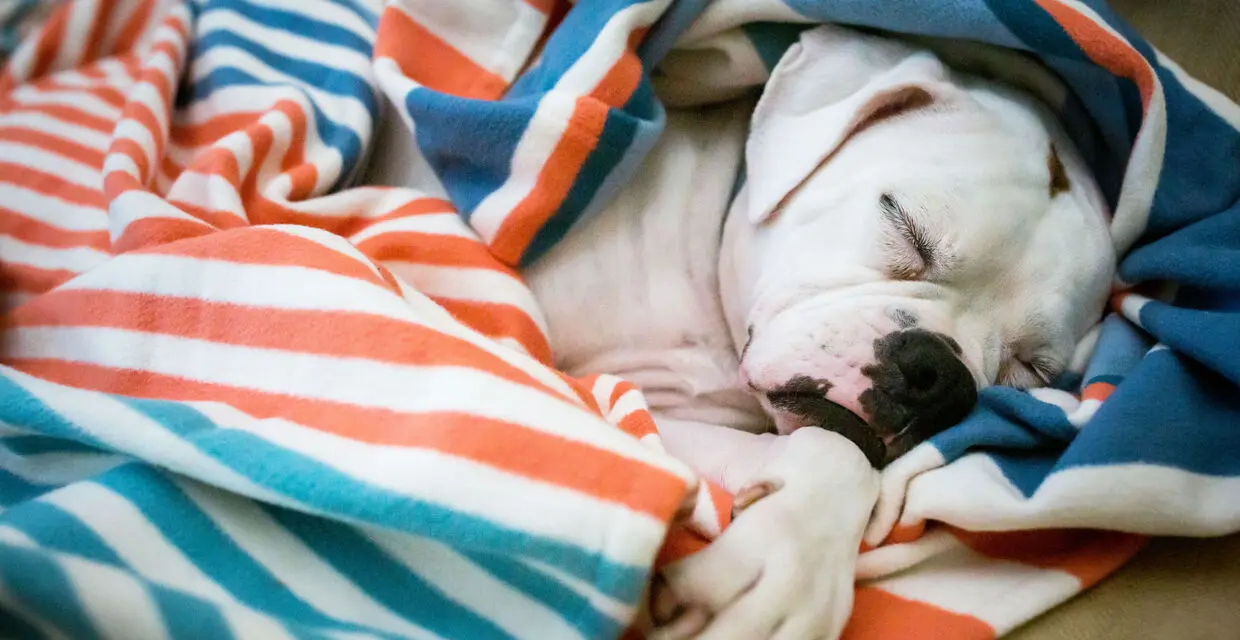 Pictured is the Stripes blanket from Threadtalk.com. Adorable dog not included.
Ready to start your holiday shopping? Or, are you making out a list for Santa? (Yes, he's totally real and does a lot of online shopping, or so I hear.) Consider some of these gift ideas below that we've rounded up from some of our favorite survivor nonprofits or companies that benefit survivor nonprofits. From the coziest of blankets to calming aromatherapy, you'll make anyone's holiday brighter with one of these under their tree.
Thread Talk Love Throw, $130
Who doesn't love to wrap themselves in the softest cotton blanket while sipping hot chocolate and watching National Lampoons Christmas Vacation? (Arguably the best holiday movie ever.) This Love throw is 60" by 80", prompting one buyer to comment, "It covers my dad, who is 6'3", from head to toe."
Of course, it not only brings warmth and comfort to the recipient, but also to survivors of domestic violence—10 percent of your purchase will go back to a network of 2,600 domestic violence shelters nationwide that are part of DomesticShelters.org's Wish List program. Thread Talk will double your donation on Giving Tuesday (December 3).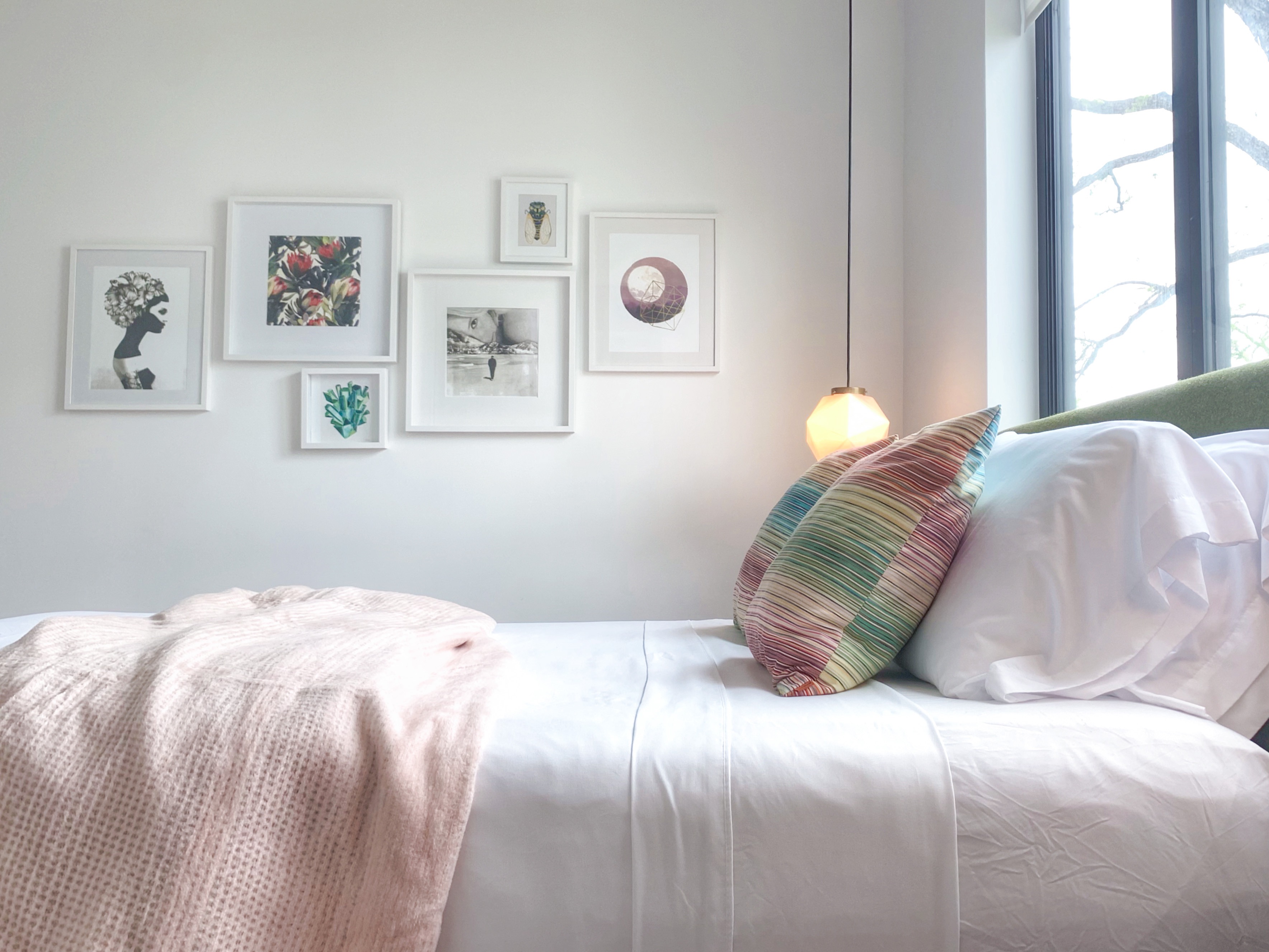 Women's Bean Project Snack Mixes, $3 and up
From their greek yogurt-covered blueberries to Thai curry cashews, these low-sugar, high-protein, vegan, non-GMO snacks would make the perfect stocking stuffers, teacher or mail carrier gifts, or just something to put out on the table for guests to nosh on. And they're made by one of our favorite companies. Women's Bean Project hires deserving women who have faced chronic unemployment for various reasons—they're survivors of violence, have a history of incarceration or are former addicts or gang members. Women's Bean allows them to start fresh with a bona fide career path making delicious gourmet food items, like these.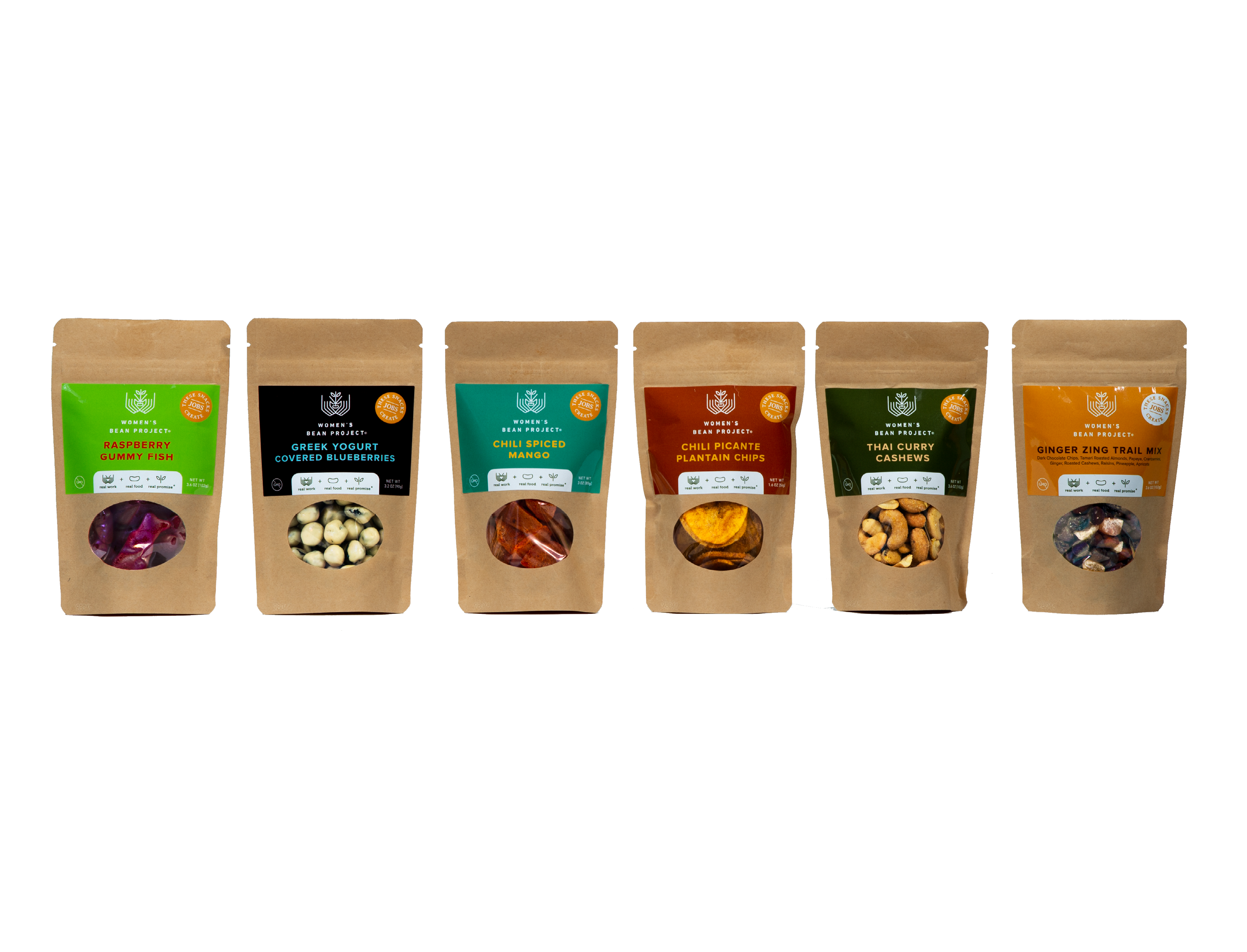 Uncommon Goods Keep Marching Necklace, $50
On January 21, 2017, upwards of 5 million people across 81 countries participated in the Women's March, declaring that women's rights are human rights. The pink hat became a symbol of unity, shaped like the ears of a "pussycat"—an effort to reclaim the derogatory words of the 45th President and to be a visual symbol of women supporting women. This necklace, in rose gold-plated brass, is a reminder of Women's March, and to keep marching no matter the odds.
Plus, $5 from every purchase is donated to RAINN, the nation's largest anti-sexual violence organization. Through UncommonGood's "Better to Give" program, more than $2 million has already been donated to deserving charities.
Survivor parents, you may also want to check out The Long Distance Touch Bracelet Set for $98. Wear one and give one to someone you may be apart from, like your child. When you want to send love, just tap your bracelet and the other lights up and vibrates.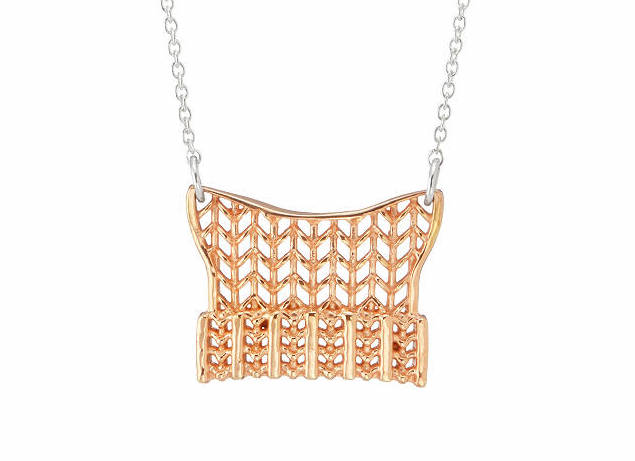 Caribbean Waves Soap Bar, $6
It's like a little slice of the ocean right in your shower or next to your sink. This gorgeous, handmade bar that resembles a translucent ocean wave is cool and citrusy with just a hint of woodsy musk, says Dolphin Wood House founder Laura Hatt. The survivor began her online store after discovering that soap making helped calm her anxieties after escaping abuse. (You can read more about that here.) She often donates her products to her local women's shelter.

Gifted by FreeFrom Good Vibes + Love Potion + Keep Calm Essential Oil Blend Trio, $36
If you haven't heard of FreeFrom yet, prepare to be impressed. This nonprofit's goal is to turn survivors into entrepreneurs, helping them to hone their skills to start their own businesses or product lines, giving them a sense of pride, not to mention financial security, as they embark on a healthy, abuse-free future. Their Gifted By line highlights some of these survivors' products, like these handmade essential oils that can give you a pick-me-up when you're feeling down, help you to feel the love and also calm your soul. Support survivors and yourself with this awesome gift.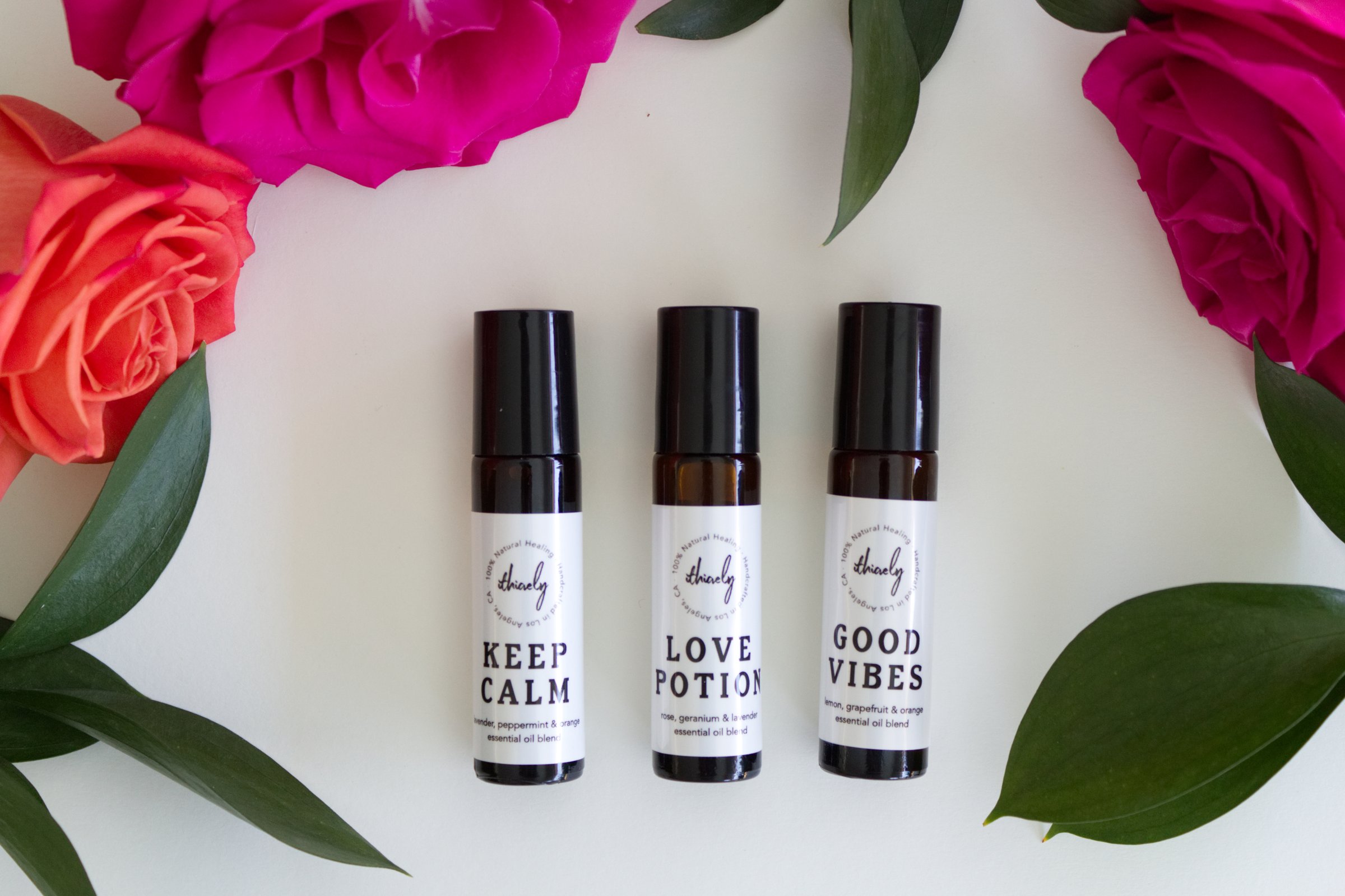 Focus Aromatherapy Spa Basket, $48
What survivor or support person or deserving friend wouldn't appreciate being whisked away to a spa (aka, their bathtub) for a little self-care time, especially around the holidays? This spa basket will do just that with a selection of Bath & Body Works Focus products (aromatherapy has been shown to help decrease stress and anxiety) and other little gifts scattered throughout. You can even personalize the ribbon or the basket for an extra thoughtful touch.

Donate and change a life
Your support gives hope and help to victims of domestic violence every day.
Through the month of December, JetGiftBaskets.com will donate 10 percent of the proceeds from this basket to supporting survivors via DomesticShelters.org. Just use the code "100DomesticShelters."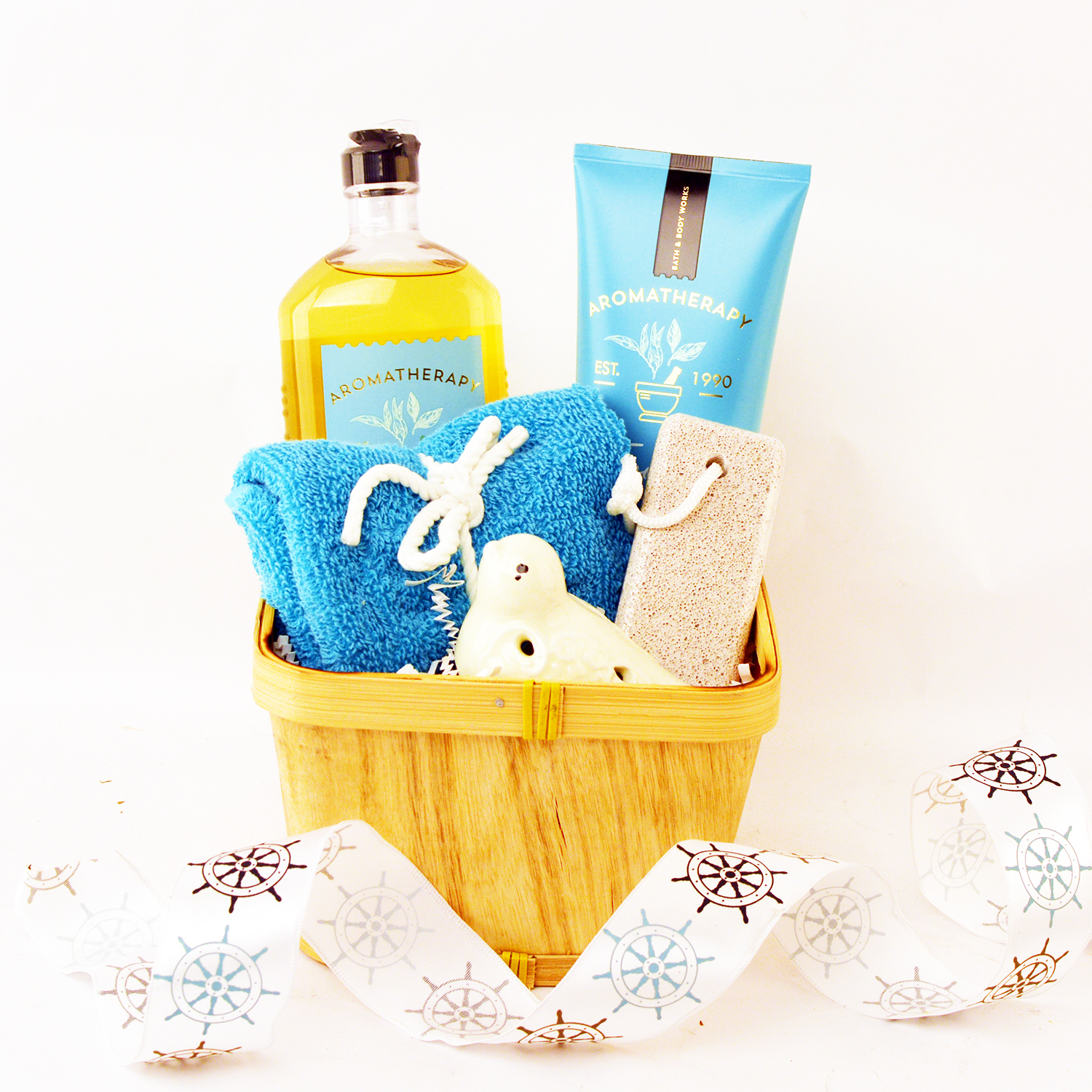 100 Toothbrushes, $18.95
Wait … who wants 100 toothbrushes as a gift? Community Against Violence in Taos, New Mexico does. They're a nonprofit advocacy and outreach center helping children and adult survivors of violence and abuse in their community and the toothbrushes are just one item on their DomesticShelters.org Wish List. You can find the Wish Lists of 433 shelters and nonprofits here—pick any (they're all deserving) and consider gifting them a little something extra this holiday season. Or, get your workplace, school or church involved and pool your resources to make an even bigger impact—read "A New Kind of Workplace Fundraiser" for more information.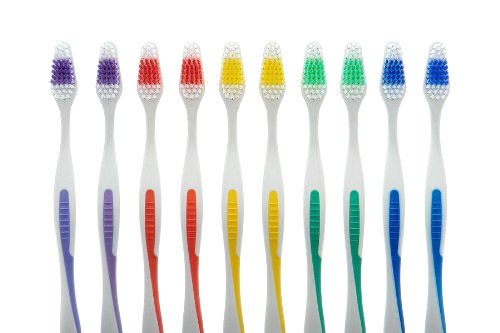 Looking for someone to speak with? Enter your location to find phone numbers for domestic violence experts in your area.


Have a question about domestic violence? Type your question below to find answers.