notes
The Gift Guide that Gives Back
An interview with author Jen Hatmaker about her new collection made by survivors of domestic violence, and more do-gooder gift ideas to finish off your holiday shopping
By DomesticShelters.org
Dec 12, 2016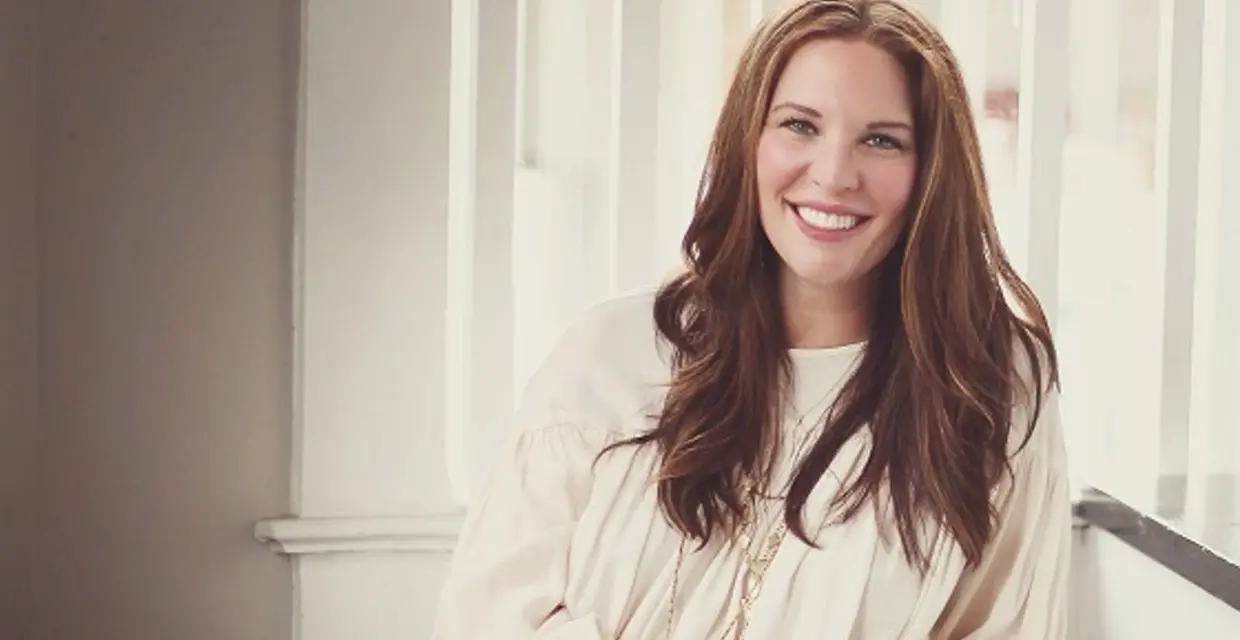 She's a New York Times bestselling author, the host of more than one HGTV show, and a nationally acclaimed blogger and speaker. Now, Jen Hatmaker is using her inspirational influence to help survivors of homelessness and abuse by combining the best of two worlds—giving back and shopping. Her line for Glory Haus debuted in August. But when Hatmaker was first approached over a year ago by the women-run inspirational gift company out of Marietta, Ga., she was reluctant to jump into the designer arena. "It was way outside of my norm. I'm a writer!"
The author talked to DomesticShelters.org about what changed her mind.
DomesticShelters.org: So, how did Glory Haus get you to step away from writing books for a minute and enter the world of product design?
Hatmaker: I told them it had to be a meaningful partnership. Our employment needs to be meaningful. That's the story that will motivate me. Glory Haus developed a partnership with MUST Ministries, which helps transition women out of homelessness in Atlanta. They called them and said, 'What if we hired the women that you're serving?' They vetted and pulled about a dozen women who were creatively inclined, and had some history with crafting or art, and hired them to make all our leather products."
DS: And you got to meet these women, right?
Hatmaker: I flew out to meet them and hear their incredible stories. They're so resilient. They're coming from domestic violence and other violent home scenarios, and they're working toward independent living. They're just trying to get their feet under them while living in transitional housing.
DS: What made you want to bring more awareness to domestic violence survivors?
Hatmaker: Domestic violence is in my community of women that I lead and adore, and it's one of those injustices and abuses that is more invisible and is harder to see, harder to find, and that is going on silently and privately all around us. Because it is so cloaked in fear and control and manipulation, it seems like one of the great crimes of our time.
When [survivors] leave, they're often judged and blamed for their scenarios. I feel it's so misunderstood. I have a lot of ears of people—if I can elevate people who are victims and help set their feet on stronger ground, and at the same time advocate for those around them, it's my joy to do that.
DS: What do you think employment means to these women who, as you say, are in fragile situations?
Hatmaker: These women have been subjected to a lot of violence, instability and fear. That was their daily life. And they're all single moms. Being unable to provide basic stability for their kids was a crushing weight. Now, they have a steady income and, not only that, a really beautiful support network. And they're financially independent. That's really something when your life has been marked by victimization.
DS: How excited were you when you began to design your own line? It must have been so fun.
Hatmaker: It was so fun, though I was intimidated by it at first. I knew, whatever we make, I have to love it. I'm not going to make something just because someone says it will sell a lot. Every single product in the line is totally in my style wheelhouse. All of the finished products are the result of 1,000 emails and phone calls.
DS: Did your husband or kids want to help in the design process?
Hatmaker: [Laughs] That's too many chefs in the kitchen! I have five kids. Their opinions showed in the final stages of development.
DS: Do you have a favorite piece?
Hatmaker: Yes! The super long, dark brown earrings. They're this chocolate brown leather and they're so beautiful. My other favorite is the asymmetrical leather cuff. It's so unusual and different and I wear it almost every day. Oh, and the "Bless this Mess" trucker hat. It's part of my uniform.
DS: Some of your pieces say, "Be Free" on them. What does that mean to you?
Hatmaker: It's my message, summed up. It's my hope, mantra, the drum that I beat, my wish to our generation, that we're free to love our people well, free to forgive, free to live out our purpose well, free of angst and anxiety and shame. And obviously, for the women we employ, I truly want them free, free to live their lives in a healthy way with people who love them.
More Companies That Are Giving Back
Like Glory Haus, other companies are getting on board with employing survivors of both domestic violence and human trafficking in an effort to provide training and financial independence to deserving women. Looking to finish that holiday shopping list? Three more ideas are below:
Made By Survivors
Products: Bracelets, earrings, necklaces and art prints
Price Range: $25 and up
Who They Help: Human trafficking survivors in Nepal, India, Cambodia and Thailand. They provide jobs, education and shelter, training survivors in marketable skills like metalsmithing, a profession traditionally held only by males in places like India.
Add This to Your Cart: These gorgeous gold and silver "Ripple" earrings with smokey quartz accents for $42. They're inspired by the idea that one tiny pebble of kindness can create a ripple effect.
Greenhouse 17 Handmade By Survivors
Products: Lip balms and soaps
Price Range: $3.50-$18
Who They Help: Domestic violence survivors in Kentucky. Greenhouse 17 is a domestic violence nonprofit that serves 17 counties in Kentucky. In addition to offering shelter to survivors, it also offers them the opportunity to learn gardening and self-sufficiency tending to a half-acre of greenhouses and beehives on the property. All the survivor-made products come from organically grown plants and honey harvested on site. Read more in our story, "Growing a Better Life."
Add This to Your Cart: Three-pack of handmade soaps for $18 in orange vanilla cedar, lavender lemongrass and rosemary oatmeal.
PUNJAMMIES by Sudara
Products: Super soft loungepants and shorts for adults and kids in colorful fabrics and prints inspired by India
Price Range: $34-$59
Who They Help: Human trafficking survivors in India. Through partnerships with organizations in India who employ survivors of human trafficking, Sudara provides seamstress training and job opportunities for women in desperate need of an income to gain self-sufficiency.
Add This to Your Cart: Kaveri Purple print full loungewear pants for $54 in a red rose pattern set against a deep blue background, accented with a black and white polka dot border at the bottom. Also, pockets!
Consider Adding Shelters to Your Shopping List
While you're perusing the Internet for that perfect gift for your cat-loving coworker and your I-have-everything-I-need mom, why not also add a few items to your cart that shelters are desperately in need of this holiday season? DomesticShelters.org has made it easy to donate specific items directly to shelters throughout the U.S. through its Wish List program. Simply go to the Wish List page, type in your state, and find a list of shelters that have created wish lists. You can order urgently needed items instantly and they will be automatically sent directly to the shelter. Do-gooding: check.
Looking for someone to speak with? Enter your location to find phone numbers for domestic violence experts in your area.


Have a question about domestic violence? Type your question below to find answers.