notes
Survivor Amy: Making a Heartbreaking Choice
Her abuser forced her to lose her relationship with her son, but she says it was worth it to keep him safe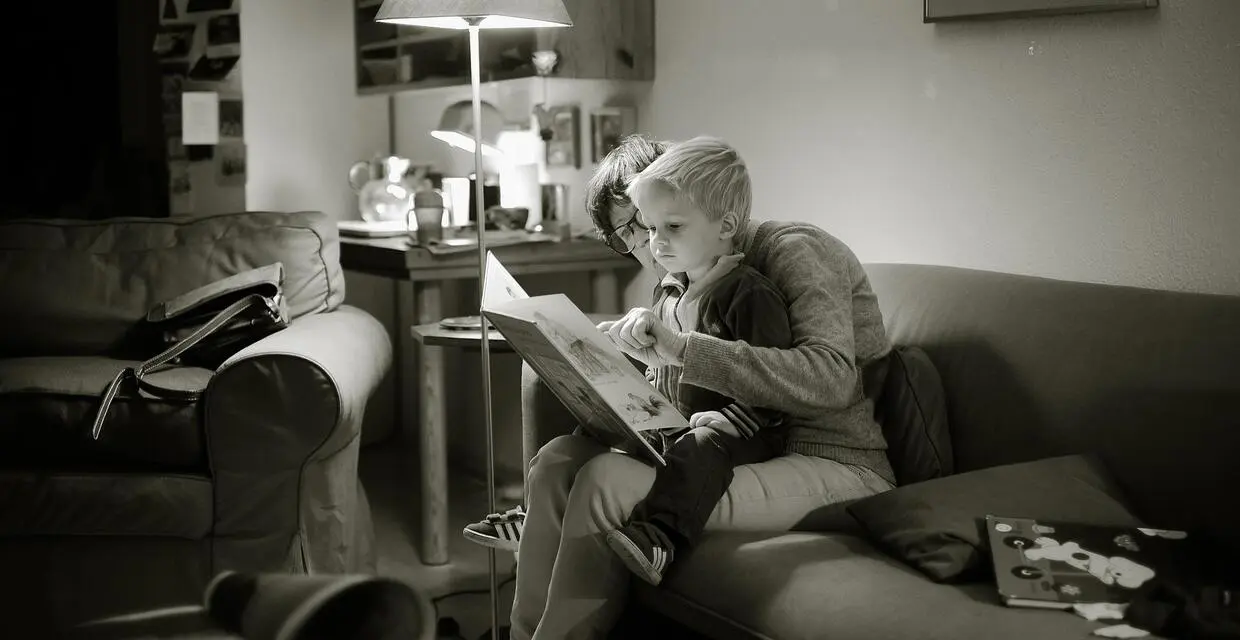 Amy Pilkington's 2018 self-published book, Lesser of Two Evils, is a story of power and control, violence, abuse, gaslighting and limited choices for a woman named Mary.

It's also categorically fiction. At least, that's what Pilkington, now happily married at 44, a mother of four and grandmother to two, decided to list it as. Because saying that Lesser of Two Evils is actually her own story is not an easy thing to come to terms with.
"I have never before publicly stated that the book is based on my life, but it indeed is."
She says she thought long and hard about coming out, if you will, and says she no longer wanted to keep it a secret.
"I am not to blame for what happened to me. It's not my shame to bear. That shame belongs to the person who abused me. If I'm going to speak out against abuse and encourage others to break the silence, I must first use my own voice and say, 'This is my story, and it wasn't my fault.'"
From Shouting to Shoving
Pilkington says she married at 16 to escape an abusive childhood, something a judge allowed because she was pregnant. The abuse from her husband started right away.
"It started with hateful comments, insults, him calling me a liar. The gaslighting began right before I gave birth to my son. So did his projection. He accused me of cheating while I still had stitches after giving birth."
She would later learn that he was the one cheating, meeting up with an ex-girlfriend behind her back.
His verbal and psychological abuse escalated over the next few months until it became physical.
"I don't remember what the fight was about, but he was angrier than I had ever seen him. He shoved me across the bathroom and slammed me into the wall. That was how it started, and once it started it just kept getting worse."
She left a few times, but kept going back.
"I didn't realize that he was already inside my head. I felt like it was somehow my fault and everything would be fine if I could just change to make him happy. That's what he told me, and I believed him."
Soon after, her husband began to sexually abuse her.
"I was deeply ashamed and never even considered telling anyone about it. I was too ashamed to admit what he did to me."
She says "something awful" happened that made her snap, and she kicked him out of the house with no notice, a move to which he retaliated harshly.
"He promptly emptied my bank account and took my child and—quite literally—gave him away to his family. He left me in a position where I would lose everything and would have to come back to him. He used my child as a leash. The pain of separation was too great, and I went back. His tactics worked. I had a choice—tolerate the abuse or be separated from my child."
Unable to Hide
Pilkington says she took the abuse for a long time, but eventually reached a point where she couldn't take it.
"I was tired and broken. I ended up living in my car for a while to hide from him. When he finally found me, he almost choked me to death." (Strangulation is one of the top homicide predictors for domestic violence victims.)
Donate and change a life
Your support gives hope and help to victims of domestic violence every day.
Pilkington kept trying to hide from her husband, but says he always found her.
"He told me nobody would want me and I believed him. He told me I was trash and I thought I was. He told me I was worthless and I felt worthless. I also thought there was no escape because he just kept finding me and punishing me. Why should I keep running?"
She went back and, by then, his verbal abuse was part of her normalcy.
"He stopped hitting me for a while and convinced me to have another baby. I wanted a baby to fill the hole in my heart left by the absence of my firstborn."
Pilkington had given her son back to her husband's family in order to protect him. He was just four when her husband began physically abusing him.
"I made a lot of sacrifices to protect him. I wanted him to be with me, but it would have been extremely selfish of me to keep him in that environment. I've paid a heavy price for the things I've done to protect him, but I would do it all again to save him."
The moment her husband found out Pilkington was pregnant again, his abuse escalated.
"He was cruel. I didn't think my self-esteem could get any lower, but I was wrong. His words made me feel like I didn't deserve to live. In a drunken rage, he raped me while I was pregnant. Leaving wasn't an option. I was afraid he would take my child. I was afraid that if he found me, he would kill me. I felt like staying and enduring his abuse was my only option."
While not every survivor sees the stereotypical "honeymoon stage" in their cycle of abuse, Pilkington did. Her husband would send her flowers whenever he did something bad, but his apology came with a caveat.
"He made sure to let me know it was my fault. He told me he didn't want to hurt me, but I made him do it. It was enough to keep me convinced that the nice guy was still in there and everything would be okay if I could just be what he wanted me to be."
It wasn't until after her daughter was born and began to suffer the same fate as Pilkington and her son that the mom came to grips with the cycle of abuse she was trapped in.
"A few months before [her daughter] turned one year old, he raised his hand to slap her face. I snapped and threatened to kill him if he hit her. She was a baby. What kind of monster hurts a baby? That was when I decided I had to get out and stay out."
The Escape
Ironically, it was her husband's father who helped her realize the abuse was not her fault.
"He convinced me his granddaughter deserved better and I needed to get her out of an abusive home. He rebuilt my self-esteem by pointing out things he noticed as an observer. For the first time in years, I started believing I wasn't completely worthless."
She says she built up the courage to tell her husband he had to leave. She sent her daughter to her mother's house so he couldn't take her.
"I didn't know what was going to happen. I thought he might kill me, but I knew that no matter how it was going to end, it had to end. My daughter would be safe no matter what."
When she told him it was over, "he started shaking, and I was mentally prepared to die," says Pilkington. She doesn't know, to this day, why he didn't physically lash out at her but says she's grateful he left "with nothing more than screaming and threats." Her sister moved in the same day and Pilkington gave her sister her bedroom "so I didn't feel like it was my home. That made me think I didn't have the right to let him come back. It sounds silly, but it helped me."
The six years of torture were over, at least for the time being.
Today
It's been more than 20 years now. Her daughter from her first marriage is grown up and married. Pilkington remarried and is happy. She went on to have two more children with her new husband. But her abusive ex-husband still manages to infiltrate her life from time to time.
"Since the book was published, he has been very angry. At my daughter's wedding, he told people he wanted to punch me in the throat."
Pilkington has had cameras installed inside and outside of her home as a precaution. She doesn't like to go places alone. Her ex is currently facing a prison sentence for drug charges, and she's afraid he might hurt her if given the opportunity before he is sentenced.
"I do not intend to give him the chance," she says.
Lifelong Effects
While Pilkington managed to escape before her daughter was old enough to remember much, the relationship with her first son is broken.
"He doesn't speak to me now. He's had such a hard time coming to terms with everything."
But Pilkington says keeping him safe as a child was worth it, "even if he never speaks to me again."
She says she wishes she could take his pain and anger away, and hopes he understands one day why she made the choices she did.
"I'm truly sorry it hurt him."
She says the healing process for herself began when she met her now-husband, someone she says taught her how to love herself again.
"When we first met …. I had so much self-hatred, and I struggled. He was patient and helped me adjust to life after abuse. My husband and my children put me back together. I couldn't have done it without their support. Support is key to healing after abuse. I can't stress that enough."
Looking for someone to speak with? Enter your location to find phone numbers for domestic violence experts in your area.


Have a question about domestic violence? Type your question below to find answers.