notes
Getting Kids Out of Harm's Way
Escaping abuse should be an urgent concern when children are involved
By DomesticShelters.org
Jul 06, 2014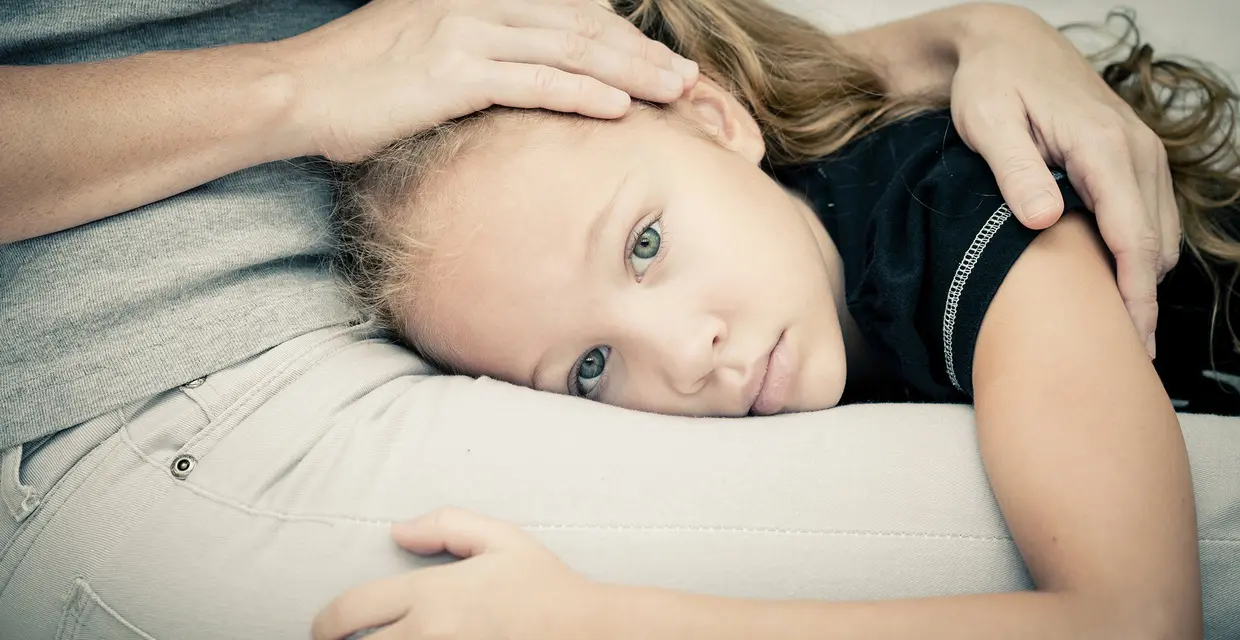 An estimated 8 million children a year are exposed to domestic violence in their homes, and some 18 million children witness or experience domestic violence over their lifetimes. No nonabusive parent would ever want that kind of life for their children, and yet, many survivors feel stuck. When little ones are in a household where domestic violence is occurring, it can make leaving twice as challenging.
A survivor may worry that the children will be scarred by the changes that come with abruptly escaping, or separating them from their other parent. Many abusers use children as tools for power and control. They may threaten to harm the children if the survivor leaves, or say they will take them away before the survivor can escape. Even after the survivor leaves, many abusers use children as pawns in court, fighting for custody they may not even want just to terrorize the survivor or convince her to return.
While the danger and stress that comes with leaving is undoubtedly high, staying could bring even more risk. Research shows that exposing children to domestic violence can have both immediate and long-term negative effects. Short-term, these can include:
Problems with anger and disobedience
Higher rates of depression
Feelings of fear anxiety
Low self-steem
Trouble concentrating and completing tasks
Higher rates of delinquency and substance abuse, including alcohol abuse
Research shows that, long-term, children exposed to domestic violence have an increased tolerance for and use of violence in their own adult relationships. This means there's a higher risk of continuing the cycle of a child either entering a relationship with an abuser or becoming an abuser themselves.
Despite these findings, not all children exposed to domestic violence are guaranteed to go down a negative path. According to the Child Welfare Information Gateway, "Children's risk levels and reactions to domestic violence exist on a continuum; some children demonstrate enormous resiliency, while others show signs of significant maladaptive adjustment." They say factors such as social competence, intelligence, high self-esteem and a supportive relationship with an adult (especially the nonabusive parent) can help protect children from the adverse effects of exposure to domestic violence.
That's good news, at least for those who can break free from the cycle of abuse. So, how do you do that?
Before leaving an abusive partner, a survivor should consider first speaking to a lawyer who specializes in domestic violence and custody issues, according to WomensLaw.org. This helps to ensure the survivor won't be violating any court custody orders or criminal parental kidnapping laws. This is especially important if the survivor intends to travel to another state with the children. Yet, keep in mind that leaving children with an abuser can negatively affect a survivor's chance of getting custody of them in court at a later time.
Next, work with a domestic violence advocate to develop a safety plan for leaving with your children. It's better to loop in kids regarding what's going on rather than keep them in the dark. Depending on their age, they can be trusted with varying levels of information and can play a role in helping to keep the whole family safe.
Plan out where to go. This could be a friend or family member's house, preferably one the abuser isn't familiar with to ensure your safety. Otherwise, consider a shelter temporarily. Domestic violence shelters will generally welcome children as well as adults. Most shelters are for adult women only, but many shelters will also help male survivors and their children. However, male survivors may stay in an off-site housing option such as a hotel for the safety and comfort of the female participants in shelter.
Depending on the shelter, some will even provide on-site schooling for children if the survivor feels it unsafe for her children to attend their normal school. It is a good idea to seek out a shelter that is not in your immediate area or neighborhood, making it more difficult should the abuser try and locate you.
Most shelters will allow survivors and children to stay with them for up to 90 days, though this could be longer or shorter depending on extenuating circumstances and availability. It's vital, in that time period, for survivors to work with counselors and advocates to come up with next steps for their continued safe living.
Read, "18 Ways to Support Children Who Witness Domestic Violence" to help your child begin their journey of healing, and peruse all our articles in the Childhood Domestic Violence section for more tips on helping children handle domestic violence.
Looking for someone to speak with? Enter your location to find phone numbers for domestic violence experts in your area.


Have a question about domestic violence? Type your question below to find answers.