notes
Protecting Your Children in the Court System
A mother who spent a decade trying to protect her daughter from her abusive ex shares her advice
By DomesticShelters.org
Jul 04, 2016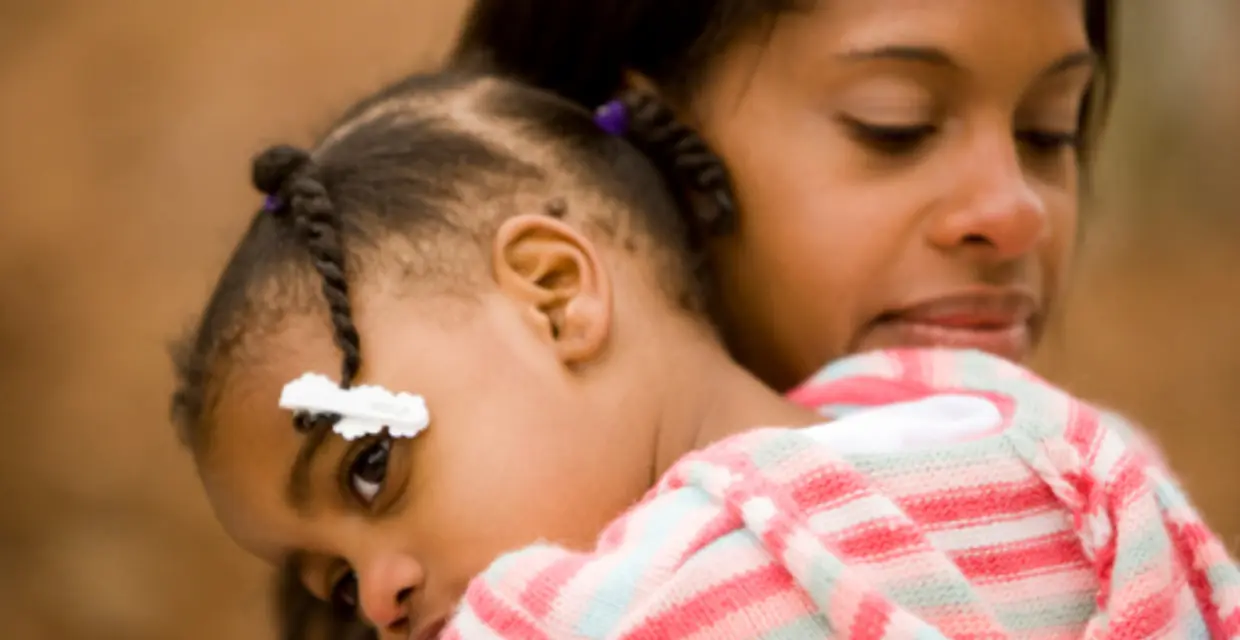 Maralee Mclean is a survivor in every sense of the word. After living through a marriage to an abusive man, she lived through a custody battle with her ex-husband after he was accused of sexually abusing their 2-year-old daughter. He won.
Even though multiple police and hospital reports confirmed the abuse occurred, Mclean says her ex was able to manipulate the court system to his advantage. Says Mclean, "The family courts are failing, and failing miserably."
For a decade, Mclean fought for custody and to protect her daughter. She wrote a book about her journey, Prosecuted But Not Silenced: Courtroom Reform for Sexually Abused Children. Says Mclean about her ordeal, "You may be emotionally and financially depleted, and the heartbreak may be overwhelming, but never ever give up. This was a nightmare no mother would want to endure but we are doing well today. I am an activist and she is a survivor."
In her book, Mclean shares tips for parents on protecting their children while in the court system, specifically when dealing with domestic abuse or child sexual abuse. Below, some of the things she hopes all parents facing the justice system with their children could know.
Hire a good attorney. This might go without saying, but you need one who has experience in the proceedings of child sexual abuse cases and who knows that civil court will make it into a custody issue versus a sexual abuse issue, explains Mclean. "Most family law attorneys do not have the information required to litigate these cases. This will take a lot of work on your part by looking on the Internet for an attorney who works on domestic violence and child abuse cases. Make the phone calls and get in the door for an appointment," she writes.
If you can't afford an attorney, you may be able to find someone for free. Domestic violence shelters near you should be able to refer you to local legal aid attorneys who could take on your case pro bono. "You must have your facts in order and more or less plead for help," writes Mclean.
Educate yourself. Read up, advises Mclean. Study what is happening in similar types of cases and see if it can be applied to your own. Watch this webinar with child custody experts Barry Goldstein and Veronica York.
Do not run. "This is not the answer for your child and will be doing more damage," writes Mclean.
Stay as calm as you can. "Follow all court orders and rules no matter how outlandish they become, and keep it together," advises Mclean. 

Document everything. "I suggest getting a legal binder organized with hearings, dates and times when motions were filed—all correspondence. Make sure this binder explains your case. If you have therapy reports, police reports, doctor reports, hospital reports with abuse information or physical evidence, place all of it in sequential order. You need to be your child's number-one advocate so you can present professionally what is happening in your case," writes Mclean. 

Don't speak for your child during an examination. If a medical examination is required for your child, it's important you refer to your child, if old enough, to answer for him or herself. "[The courts] will say you coached your child if you answer for them," explains Mclean.
Maintain a routine. Whenever possible, keep your child in his or her same surroundings and schools, near family and friends they're familiar with. They need some normalcy.
Affiliate yourself with people of influence. "You are the one on trial, so affiliate yourself with as many organizations as you can. Go to your senators, congressman, the governor, and do not be afraid to state what is happening to your child and how it is being handled in the courts," writes Mclean.
Stay neutral. Mclean says, unfair or not, showing too much emotion in court can make you seem unstable, and not showing enough emotion will make you seem uncaring.
Supervised visits are hard, but always go. Mclean knows firsthand the emotional toll supervised visits will take on a parent, and if you're the one ordered to undergo them, stay in them no matter what. Otherwise, she warns, the courts could end your parental rights. "Make it a great hour and think quality time is precious time."
Take care of yourself. "Try to emotionally and physically surround yourself with a support system of family and friends. This is a nightmare … let your child see your strength." She also advises parents to look to their spiritual side for comfort. And, if suicidal, get help. "Be aware the healthier you are, the more you can do to free your child from this nightmare. This will be difficult, and maybe unbearable, but in the end, you will be proud that you stood up for your child and made a difference in the world."
Finally, writes Mclean, "Love, love, love with all your heart and soul."
Looking for someone to speak with? Enter your location to find phone numbers for domestic violence experts in your area.


Have a question about domestic violence? Type your question below to find answers.