notes
When Abusers Provoke and Record
Domestic abusers incite reactive abuse and record their victims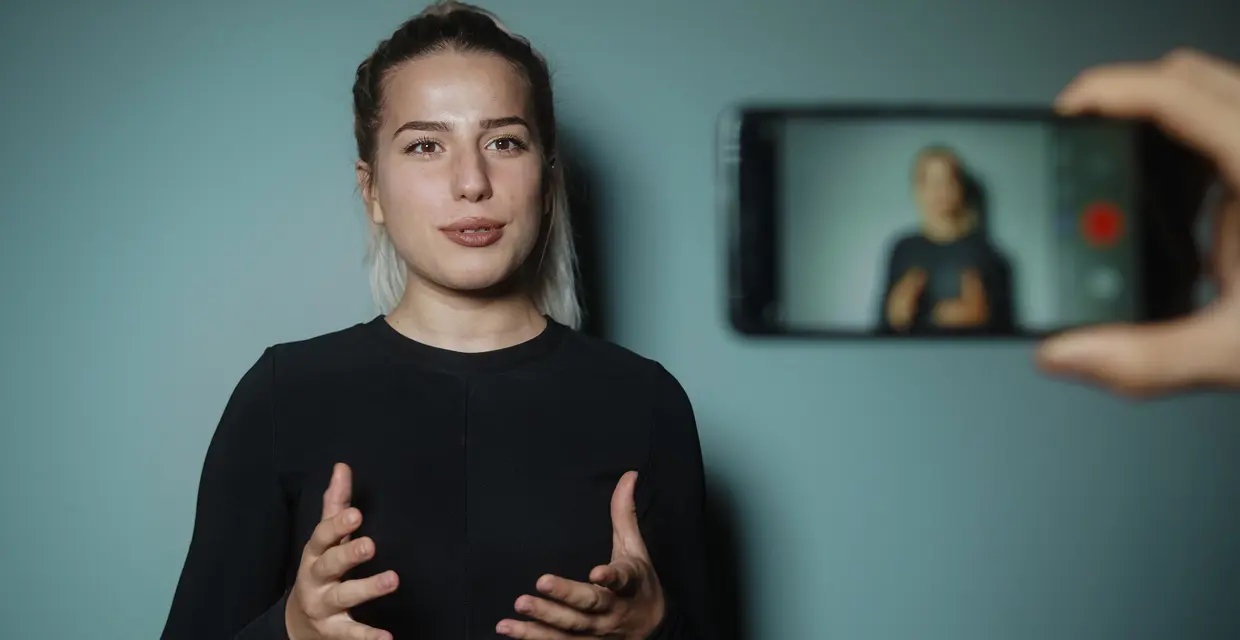 Some domestic abusers provoke their target, inciting what's often known as reactive abuse, and use the resulting recordings to flip the story.

Here are some examples:
Gary would humiliate Sandra, prevent her from sleeping and grab and shake her. Sometimes he interrogated her for hours about where she had been and who she had seen. And sometimes Sandra responded in ways that she now regrets—shouting at Gary, throwing things and slamming doors in frustration. She finally filed for divorce to protect herself and her children from Gary's control and drunken outbursts. She was shocked when Gary filed for a protective order, claiming that she had abused him, using recordings that he had secretly taken as evidence. He showed carefully edited clips from the recordings to neighbors, family members and friends. He tried to make people believe that Sandra was a crazy abuser and that he was an innocent victim.
One day Kayesha noticed that her wife, Samantha, was not helping with Rhondelle, their 10-year-old special needs daughter who was screaming and refusing to move when she was supposed to be getting dressed. Instead, Samantha was recording the incident with her cell phone. Later that day, Samantha provoked Rhondelle to have a "meltdown" and then stepped away to record Kayesha trying to handle their very upset daughter. Later, Samantha used these recordings to claim that Kayesha did not know how to handle Rhondelle and should not have custody.
Randall beat Maria frequently, even while she was pregnant and even when she was holding their toddler son. She stayed because she was too afraid to leave and wanted her son to grow up with his father. The morning after a brutal beating Maria raised a knife, cursed at Randall and told him that she couldn't take it anymore and was going to kill him. A week later she reported to the police that Randall had strangled her. A forensic nurse exam found evidence of strangulation and other bruises. A detective interviewed Randall, who showed him the video of Maria threatening him. The detective filed misdemeanor charges against both Maria and Randall, and both of them may have to attend groups for domestic abusers.
How Survivors Can Protect Themselves from Being Tricked
Increasingly, domestic abusers are relying on recordings to claim that their abuse victims are actually the primary aggressors or unfit parents. This serves as a form of gaslighting (making the other person feel crazy or seem crazy to others) as well as "flipping the story" (making others believe the victim is the aggressor). Sometimes abuse victims begin to wonder if they are equally responsible for the abuse because they fought back, shouted or maybe even threatened the abuser with a weapon when they felt terrified and knew they did not have the strength to fight without a weapon.
Here are some tips to protect yourself from this trickery:
Donate and change a life
Your support gives hope and help to victims of domestic violence every day.
Unfortunately, many police officers, judges and others do not understand dynamics of domestic abuse. No matter what domestic abuse victim/survivors do—the abuse will likely escalate, and they will suffer. They can comply, respond with rage, hit back, curse or suffer in silence. Anything and everything can be used by an abuser against the victim/survivor. Yes, it's hard to maintain your composure if someone is deliberately provoking you and trying to get you upset. But remember, the situation may be recorded. Try to resist falling victim to "Provoke and Record."
Looking for someone to speak with? Enter your location to find phone numbers for domestic violence experts in your area.


Have a question about domestic violence? Type your question below to find answers.