notes
How to Protect Yourself From Post-Separation Abuse
An abuser might use these tactics to try to keep their hold on you even after you escape. Here are some strategies you can use to stay safe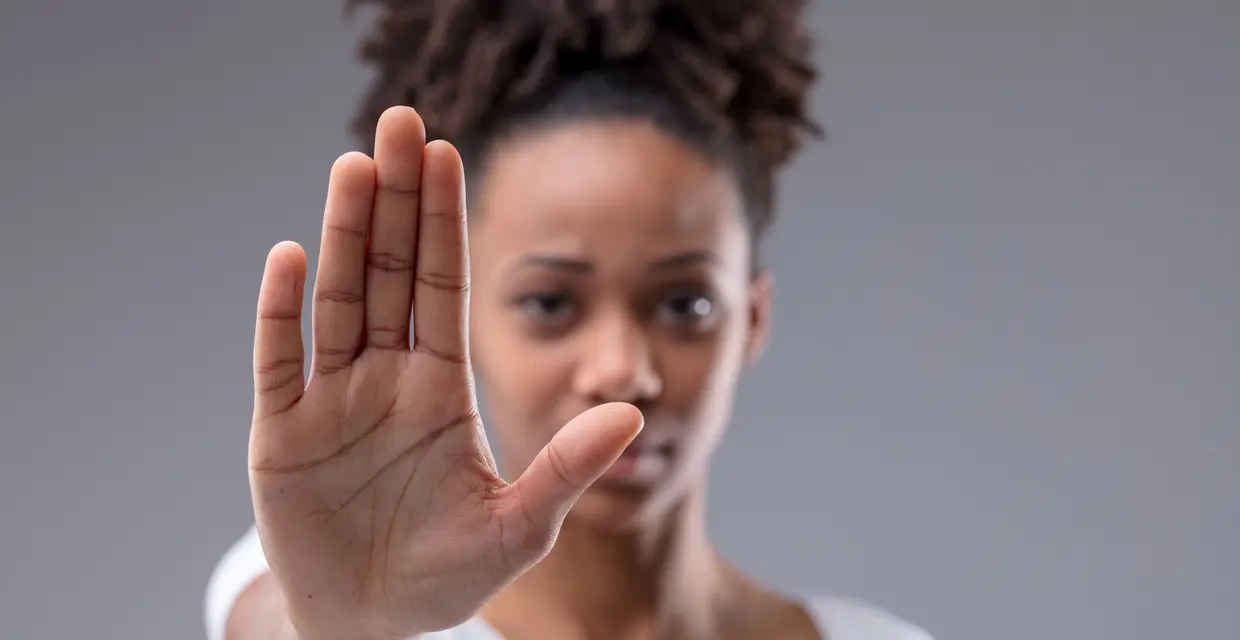 If you're a domestic violence survivor, you probably realize that the threat of danger doesn't end when you leave the relationship. An abuser may escalate their tactics, especially since they may feel as though they are no longer in power or that they're losing control.

The best protection is a to have a plan—knowing what may come can help you feel some sense of control and beter help you put a safety plan in place that can help you move forward.
Here are a few tactics many abusers try after their partner separates or starts divorce proceedings, and strategies you can use to combat them.
Trying to Convince You to Come Back
What can happen: An abuser may use emotional abuse and manipulation to try to make you stay in the relationship. They may threaten to harm you, your children, your family, your pets or your coworkers. They may threaten to kill themselves. They may try to convince you that the abuse is your fault so you feel guilty and return to the relationship.
What you can do: Minimize or eliminate contact as much as possible. Every time you communicate with an abuser, you create an opportunity for them to try to reconnect with you. They may try to use charm or pity to play on your emotions.
You can also connect with a mental health professional so you can talk through the history of your relationship and your former partner's actions with someone who is trained in understanding these behaviors. Online support groups can help, too, since you can connect with other people who have experience in similar situations.
Stalking You
What can happen: Stalking can take a lot of different forms. An abuser might follow you, either in real life or online. They may threaten or intimidate you or your family. They might drive by your home or workplace, or track your car or phone. They could manipulate situations so you feel that you need to contact them.
What you can do: Get an order of protection. Also called a restraining order, this legal document requires an abuser to stay away from you. You might think your ex won't respect this order, but research shows these documents reduce the risk of violence.
You can get a temporary order of protection for a short time, usually ten days. At that time, you can request a permanent protection order that can last for a year or more. A "no contact" provision in an order of protection means your former partner can't contact you through email, text or social media. Depending on your ex's actions, you may also be able to file criminal charges.
Intimidating You in Court
What can happen: An abuser may use legal strategies to try to keep you in the relationship. They may threaten to take your house or your children or to have you deported. Or, they may create complications, so you have to go to court repeatedly. They may do whatever they can to make sure it isn't easy to resolve your case.
What you can do: Get legal help. Most survivors don't know what their legal rights are, and dealing with legal concerns, possibly for the first time in your life, can feel overwhelming. A lawyer can help you file for custody, child support or divorce. A lawyer can also help you understand which of your ex's threats could be valid and which are empty.
You can reach out to Legal Momentum, Avvo, other sources of legal assistance or a domestic violence program in your area to get started. If legal help isn't available, you may need to represent yourself in court. Learn more about representing yourself in court.
Blocking Your Access to Money
What can happen: Financial abuse is one of the leading reasons survivors don't leave. During your relationship, your partner may have managed all the finances and/or made it difficult or impossible for you to work. So, you might not have any savings or income. An abuser may prevent you from accessing money or credit cards, so you can't pay for housing or cover your needs.
What you can do: Separate your money from your ex's as soon as you can. Get a copy of your credit report, so you know exactly what credit cards and loans show up under your name. If you're listed as an account holder on a joint checking or savings account, you have the right to withdraw money from that account. If you and your ex have joint credit cards, you should be able to close those accounts by calling the bank. That way no new charges can get posted.
Donate and change a life
Your support gives hope and help to victims of domestic violence every day.
If you have a job, make sure your pay is deposited into an account that's in your name only. Open a new account if you have to. You can typically set up online accounts so all communication happens via email, if you're worried about your partner finding a mailing address. Educating yourself on finances is also a good idea—this resource from FinAbility can help.
Attempting to Alienate Your Children
What can happen: Abusers can recognize the power of the connection between a parent and a child and try to break it down. Your ex might try to drive a wedge between you and your children, undermine your parenting, push you to discipline your children harshly or turn your children against you.
What you can do: When dealing with children, a lot depends on their age. Be as honest with them as possible while keeping your conversations at a level they can understand. Be careful not to say anything negative about your ex that could be repeated and used against you.
Additionally, document the behaviors and actions your ex is using to alienate you from your children. You'll want to find a lawyer who specializes in family violence to help you resolve custody issues.
Connecting your children with mental health support can help them navigate this difficult time. Learn more about finding a therapist for your child at PsychCentral.com.
The bottom line: Separating from an abusive partner isn't easy, and your ex will likely try to convince or force you to stay in the relationship. Anticipating the tactics they might try can help you prepare. Learn more or connect with help in your area at domesticshelters.org.


Looking for someone to speak with? Enter your location to find phone numbers for domestic violence experts in your area.


Have a question about domestic violence? Type your question below to find answers.