notes
Exclusive Webinar, Chat by DV Expert Lundy Bancroft
Bancroft wants to share new information with survivors and professionals on the reasons why abusers do what they do
By DomesticShelters.org
Feb 18, 2017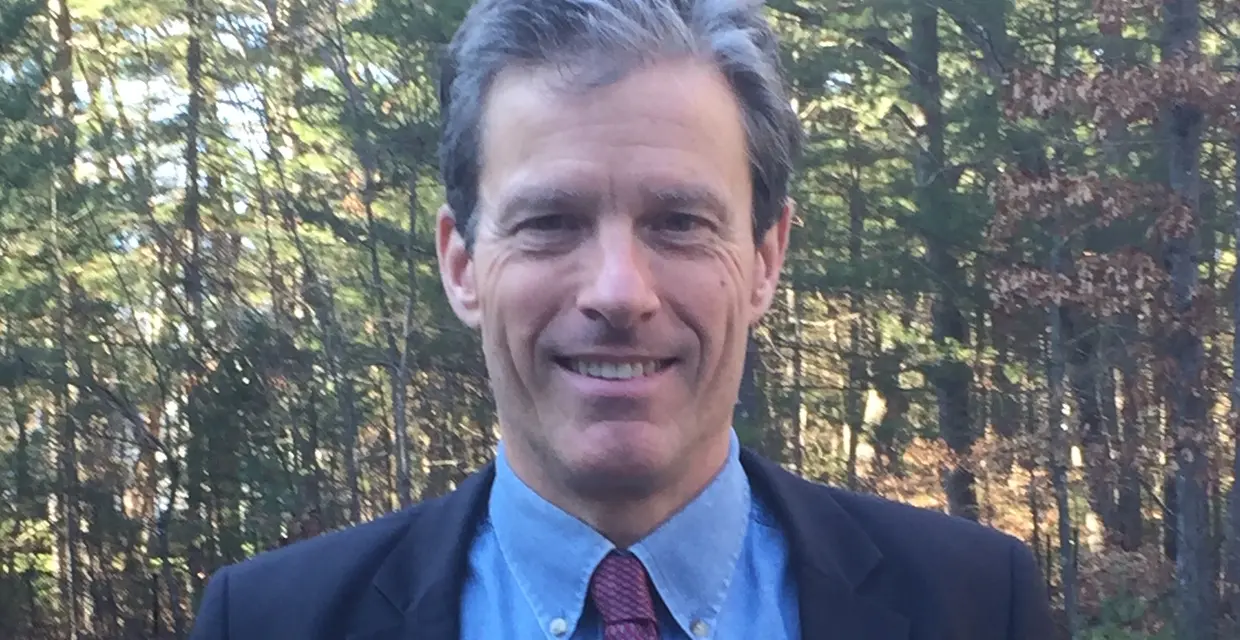 For the first time ever, acclaimed speaker, consultant on domestic abuse and author of Why Does He Do That?, Lundy Bancroft, will be offering a webinar for survivors, professionals and support persons. The four-part series begins March 1.
It's been 15 years since he wrote his best-selling book and, says Bancroft, "I've learned a lot since then, and I'm eager to share that." In each one-hour session, the author says his goal is to answer the questions he most often hears women ask about abuse, namely:
Is the way he's behaving OK or unacceptable?
He keeps saying I'm at fault—is that true?
Is what he's doing abuse?
Why can he be so nice to me one day and so horrible to me the next?
Why is he only horrible toward me, but everyone else thinks he's great?
Can I change him?
To that last question, Bancroft voices a resounding "No."
"There are some abusers who change, but it comes from deciding to do some really serious work on himself. It's not because she got him to realize it," says Bancroft, whose webinar is for survivors as well as women who are just starting to question their partner's behavior.
"Our goal is to help women feel really supported whether [his behavior] fits the exact definition of abuse or not. I really want to help her to understand what her abuser is doing … so we can tear the cover off of abuse, so she can stop blaming herself, stop feeling like there's something wrong with her and start strengthening herself again."
For Professionals, Too
The author hopes professionals and support persons, including advocates, educators, mental health professionals, life coaches, clergy, law enforcement, attorneys, judges, counselors and public officials, can also take away something from the series, namely, to better understand the needs of victims.
Bancroft says, in his opinion, advocates need to let go, in all cases, that the goal is to get the woman to leave her abuser. "If we get too focused on that," he says, "we miss all the other ways we can help. The goal is to help the woman expand her freedom and rights. Are there ways she can get less isolated?"
Moving Backward in the Fight Against DV
Bancroft, who has spent more than 30 years in the domestic violence advocacy world, says his impression over the past decade and a half is that the response to domestic violence has gotten "far more uneven." There are pockets where it's gotten better, he says, but there are places where the response has become significantly worse. The "old attitudes we worked so hard against," especially during the Battered Women's Movement of the '60s and '70s are, in many ways, coming roaring back, he says.
Donate and change a life
Your support gives hope and help to victims of domestic violence every day.
"We live in a period where there's a lot of backlash. It seems like police are going back to the time of arresting women [for reporting abuse]. Prosecutors are saying it's a family matter. Batterers are walking away with women's children left and right."
While the domestic violence system is "doing great work at coming through for women, the gains aren't moving forward." The most recently elected President demonstrates this, says Bancroft. "When you have the President of the country speaking proudly of sexual assault, you're in a real fix."
How to Participate
Bancroft says more than 200 participants are already signed up for his worldwide webinar, which is available anywhere and to anyone who has Internet access.
Each webinar begins at 1 p.m. EST on four consecutive Wednesdays beginning March 1 with an interactive chat happening simultaneously. For those who can't attend live, a link will be provided to watch each webinar at any time afterward. A bonus live Q&A with Bancroft will also be offered on March 31 at 1 p.m. Additionally, participants can take part in a private Facebook page moderated by Bancroft and Patrice Lenowitz, executive director of The Nurtured Parent.
To sign up for the webinar, visit his site, or go directly to the webinar link. The cost is $59, but Bancroft says to inquire about a reduced rate or scholarships if needed.
For those survivors who don't feel safe watching the webinar on a home computer, consider inquiring with your local domestic violence nonprofit to see if they can offer a group viewing at their facility.
Looking for someone to speak with? Enter your location to find phone numbers for domestic violence experts in your area.


Have a question about domestic violence? Type your question below to find answers.