notes
The Survivor's Playlist
With your help, we compiled a list of songs that empower and inspire
By DomesticShelters.org
May 31, 2017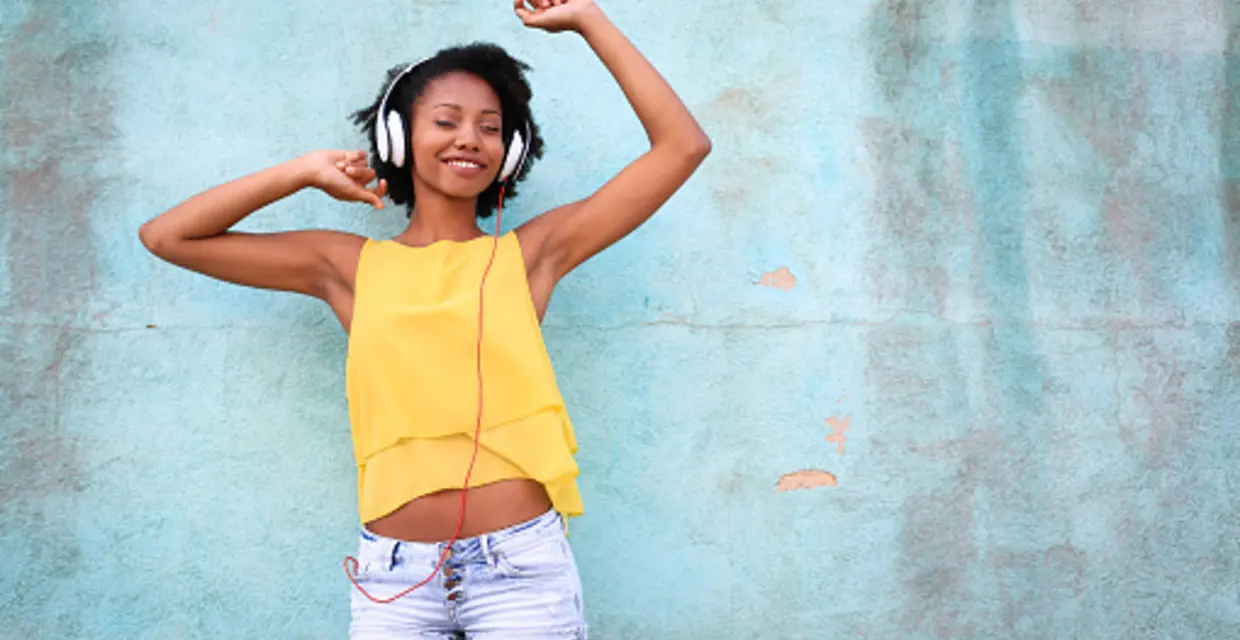 Music can be like an empathetic friend, voicing the thoughts and feelings we have cooped up inside of us that are just aching to get out in a singing-at-the-top-of-our-lungs-in-the-car sort of way.
We all have that song we turn to when life goes awry, when the stress gets too much and we just need to feel like someone, be it Lady Gaga or Martina McBride or Aretha Franklin, understands us.
Licensed professional counselor Courtney Armstrong says she encourages patients who are dealing with grief and trauma to make a playlist of songs that are healing, but not heartbreaking. Start with one or two songs that reflect your current emotional state, then add three or four songs that gradually move towards your desired emotional state, she advises.
The American Music Therapy Association says that music therapy—basically, using music to evoke or resolve emotions—can promote wellness, manage stress, improve communication and even alleviate pain.
"Even when music evokes painful emotions, most people find it consoling," Armstrong says.
We asked survivors to chime in with their favorite, most inspirational and most empowering songs on Facebook and Twitter. Here are your picks:
Survivors' Empowerment Playlist
Donate and change a life
Your support gives hope and help to victims of domestic violence every day.
Read how ex-military police officer and survivor of childhood domestic violence, Terry Josiah Sharpe, is now making it his life's mission to create social change through music in "Creating a Gratitude Movement." And take a look at his "Angels Will Soar," music video dedicated to domestic violence survivors.
Looking for someone to speak with? Enter your location to find phone numbers for domestic violence experts in your area.


Have a question about domestic violence? Type your question below to find answers.