notes
12 Holiday Gift Ideas With Heart
Ready to start your holiday shopping? These presents include free good karma with purchase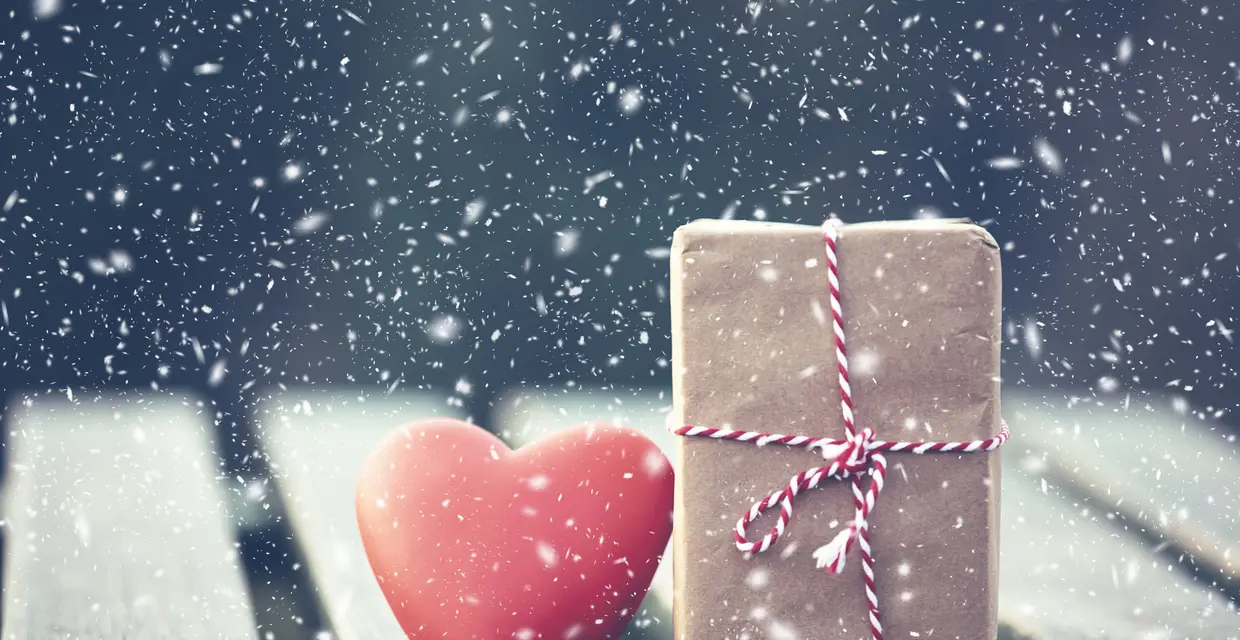 Let's be honest, this year has been rough for more reasons than we can list. Which is all the more justification to use this year's holiday season to spread peace, joy and love through festively wrapped boxes of joy (aka, presents). Let us help make your shopping decisions less stressful via this list of fabulous gift ideas that either give back to worthy domestic violence nonprofits, gainfully employ survivors around the world or are just a perfect gift for that survivor in your life (maybe that's you—giving yourself a holiday gift is encouraged).

Now, it's time to turn on that Mariah Carey holiday playlist and crack open that wallet.

Hopefull Handbags, Prices Vary
We love buying secondhand goods for gifts—it's great for the planet and your carbon footprint. Poshmark provides an avenue for others to sell gently used, high-end goods at a fraction of their original prices. Plus, your smart shopping can do good. The proceeds of each purchase of a Hopefull Handbag goes directly back to survivors in the community where the handbag was donated from in the form of a donation as well filled bags for survivors themselves with necessities like shampoo, lotion, toothbrushes and feminine needs (see donation wish list here). New bags are added to the online shop weekly, and the Florida-based organization also offers an online thrift store if your wardrobe needs a refresh.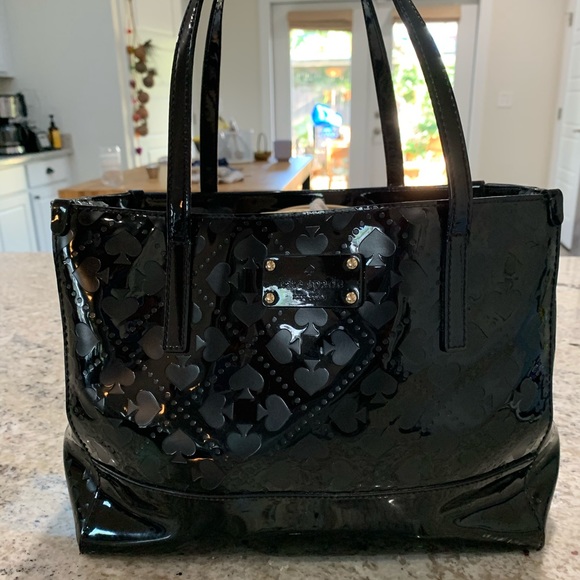 Thread Talk "Strength" Oversized Throw Blanket, $150
Touted as "big enough to get lost in," the Thread Talk Strength blanket in a gorgeous teal and white triangle design is obviously infused with superpowers that give you the fortitude to get through any chilly winter. As an added benefit, 10 percent of your purchase will go back to a network of 2,600 domestic violence shelters nationwide that are part of DomesticShelters.org's Wish List program. Thread Talk will even double their donation if you buy on Giving Tuesday (December 3).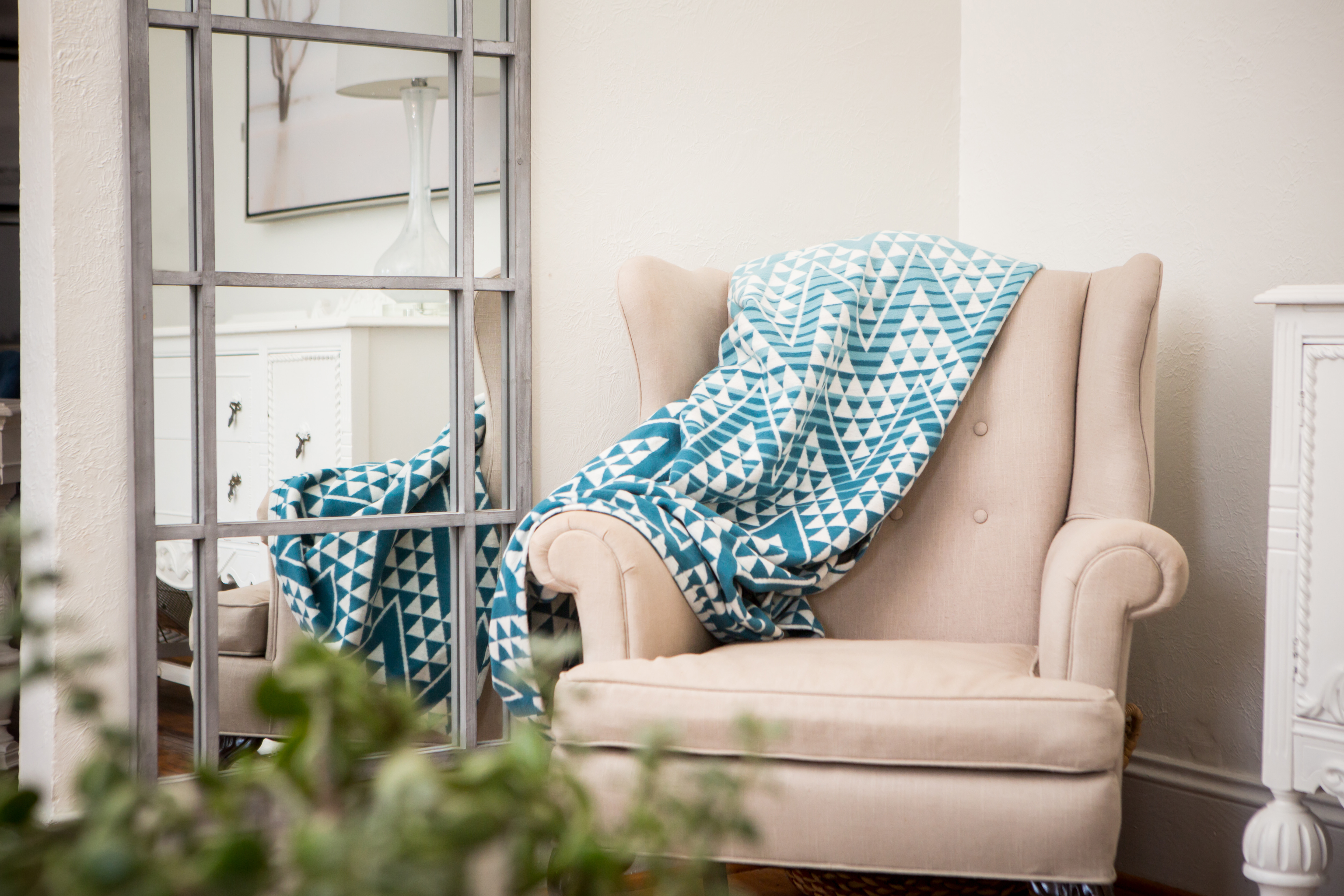 MoonCrate Co. Hand and Body Soap, $9.95 a bar
This adorably heart-wrapped soap is the perfect stocking stuffer or addition to a self-care gift basket! For each purchase of Kendall Welch's delicious oatmeal, shea butter and calendula oil soap, Welch, a survivor of childhood domestic violence, will donate a bar to DAIS (Domestic Abuse Intervention Services) in Madison, Wisc., for survivors to enjoy. The word "Nourish," imprinted on each bar, is to remind us all to indulge in self-care. Ahhh.... we can smell the relaxation already.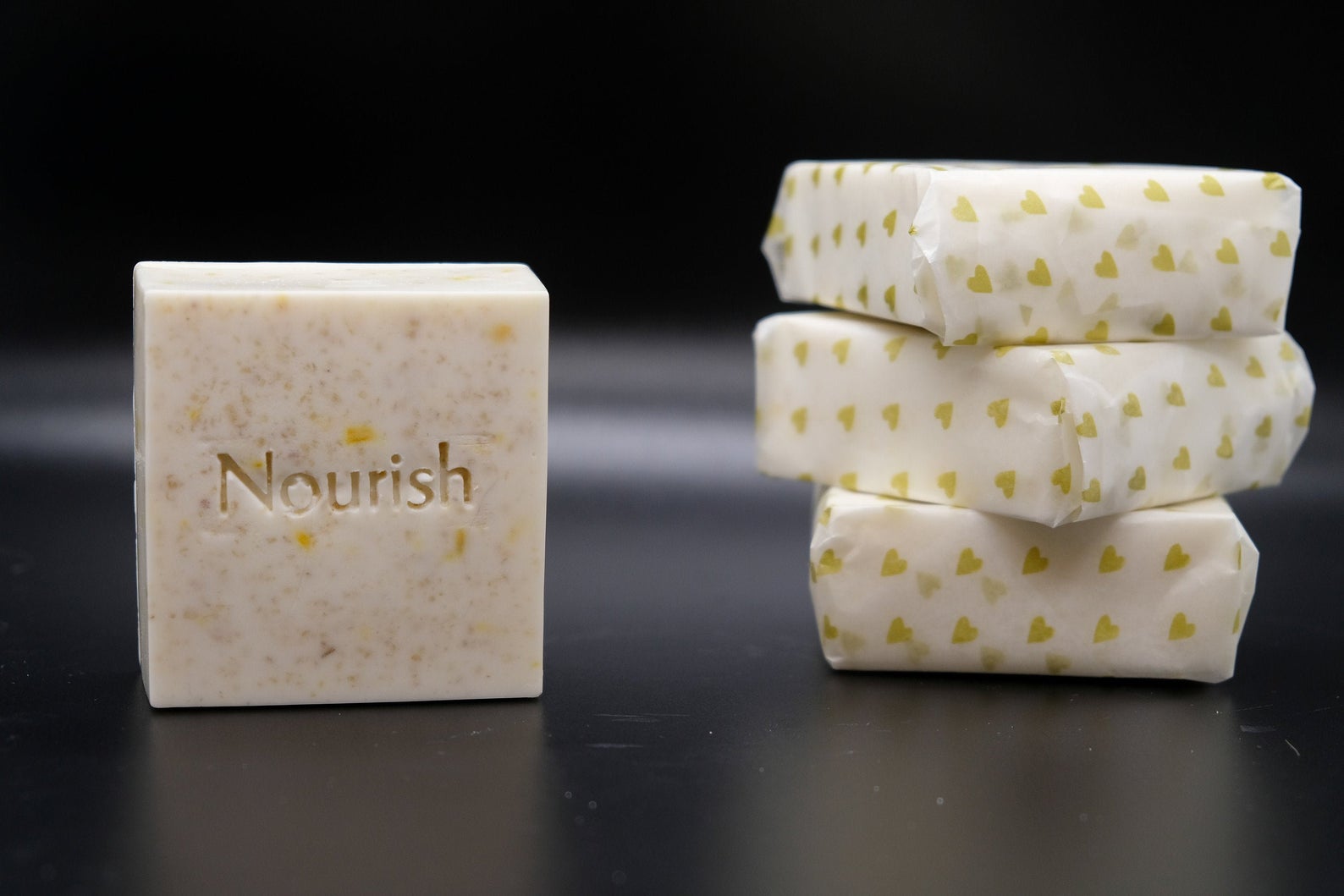 Fair Anita Belen Artillery Bracelet, $42
You wouldn't know it by looking at this gorgeous mixed-metals bracelet, but the beads are actually made from recycled bullet casings by fair trade jewelry makers in Ethiopia. A far more beautiful use of ammunition if you ask us. The cool thing about Fair Anita is it employs 8,000 survivors of sexual and domestic violence around the world to create their sustainable and recycled jewelry. They pay up to three times the minimum wage in countries like Ethiopia, Cambodia and Peru while also providing health insurance and offering educational scholarships for their employees.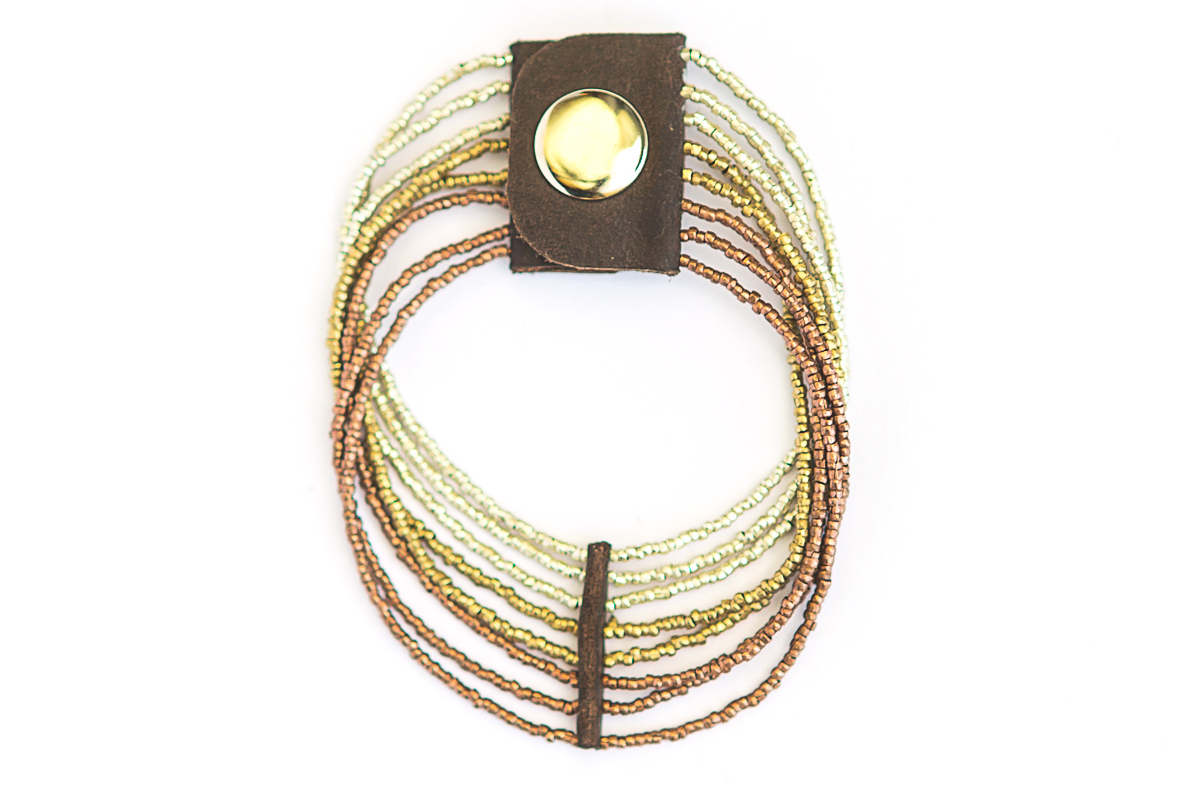 Togetherness Water Bottle from The Feminist Shop, $32
Created by artist Carola Marin, each purchase of any item from the Togetherness Collection will give 10 percent of the profits back to DomesticShelters.org, as well as also making a donation to Women's Aid in England. In their own words, the Shop's Togetherness collection is about "understanding that whilst we are not all in the exactly same boat, we are in the same storm and we are responsible for each other, especially the most vulnerable in our society." And who couldn't use another stylish water receptacle? This one is leak-proof, double-walled and will keep your drink ice cold for 24 hours (or, hot for 12).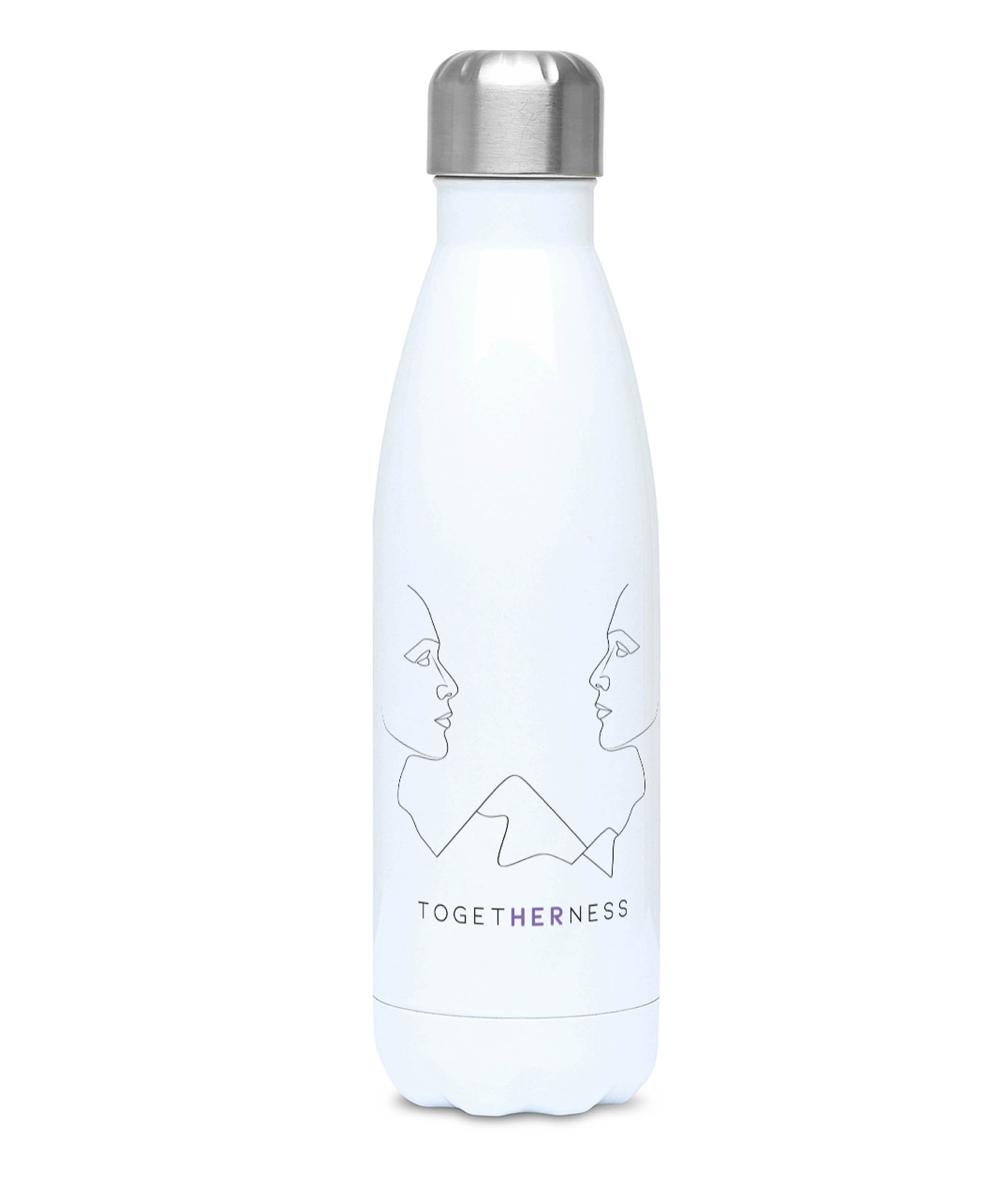 2020 Recovery Box from FreeFrom, $50
What better way to send off 2020 than with a box of curated gifts especially made to pamper? FreeFrom helps survivors of abuse use their skills and talents to become entrepreneurs, so supporting FreeFrom is directly supporting survivors and their employees. These particular products were made by two queer/trans Latinx entreprenurers. You'll be giving (or getting—no harm in gifting one to yourself) a walnut face and body scrub, a healing herbal salve, an invigorating floral spray—or, ritual water, if you will—and finally, a postcard for you to list what you want to say goodbye to in 2020.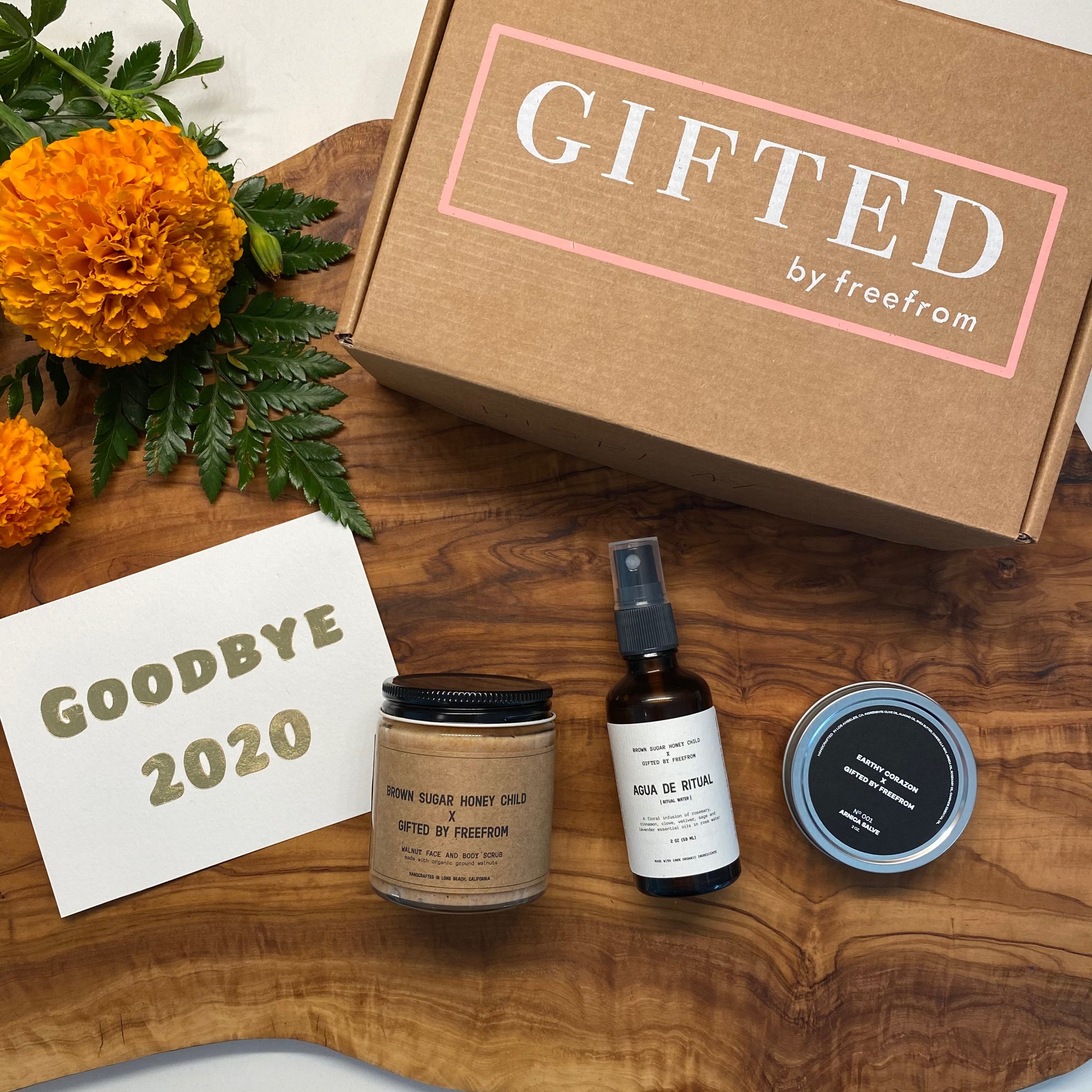 Self-Care Bucket List Cards from flowjo, $49.99
Certainly, anyone could use a reminder to make time for themselves, especially after the rollercoaster that's been 2020. This unique gift gives them 100 reminders which means, twice a week, the recipient can choose a card and be prompted to "Relax and listen to an album from beginning to end" or "Use 15 minutes to write out your thoughts about anything bothering you." A portion of each sale goes back to an organization that supports mental health and/or women, such as Jack.org. Flowjo was founded five years ago in Canada by Tiffany DaSilva after health issues led her to leave behind a fast-paced job and start creating products that reminded people to prioritize their health and enjoy the "little moments" in life.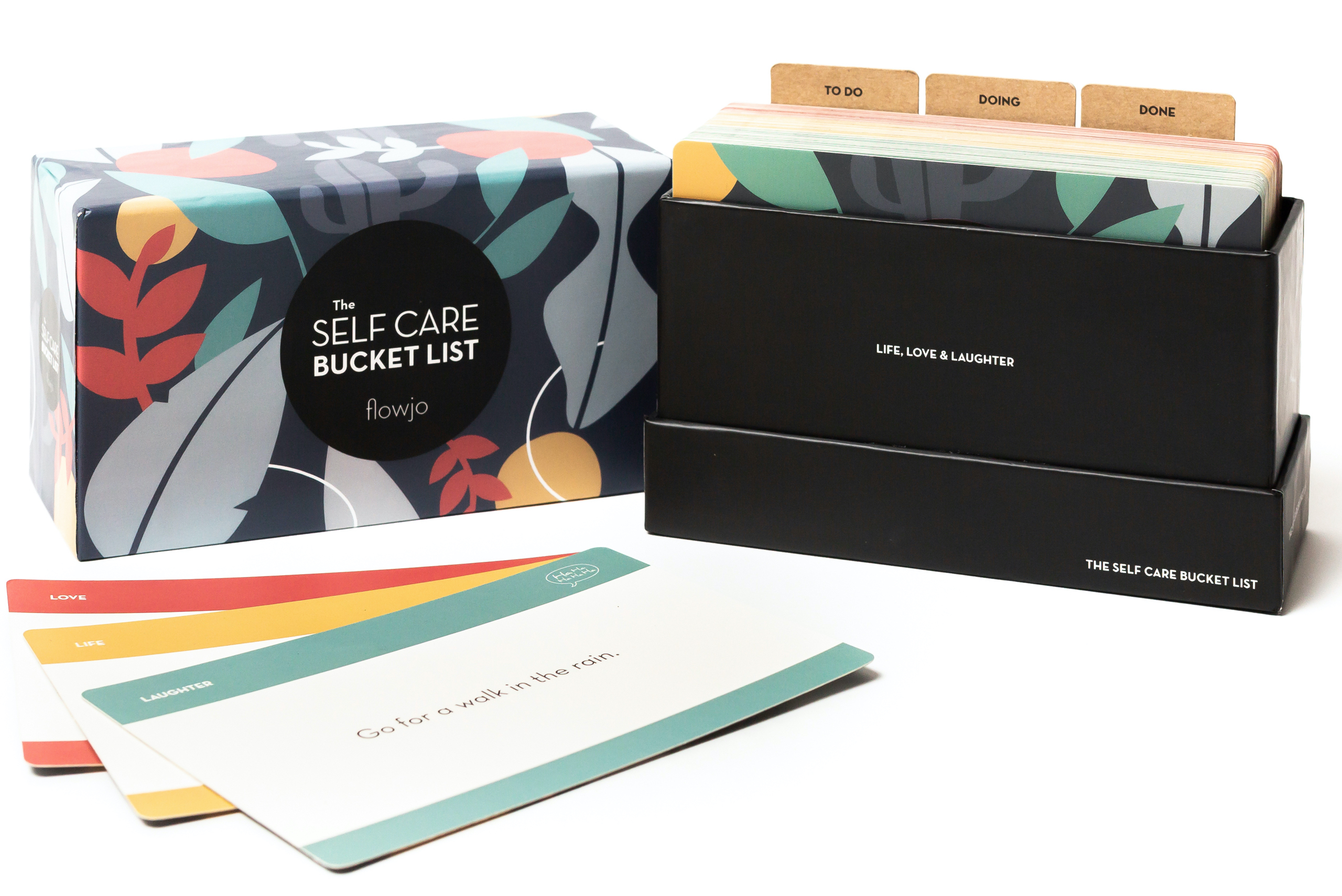 Women's Bean Project Weekender Gift Box, $49.95
The Women's Bean Project hires deserving women who have faced chronic unemployment for various reasons—they're survivors of violence, have a history of incarceration or are former addicts or gang members. Women's Bean allows them to start fresh with a bona fide career path making delicious gourmet food items, like those in this collection called the Weekender Gift Box. It includes a Lentil Soup Mix (celeb Food Network chef Giada De Laurentiis created the recipe), Golden Cornbread Mix, Southwest Salsa Spice Blend and three other yummy treats, perfect for the foodie on your Christmas list.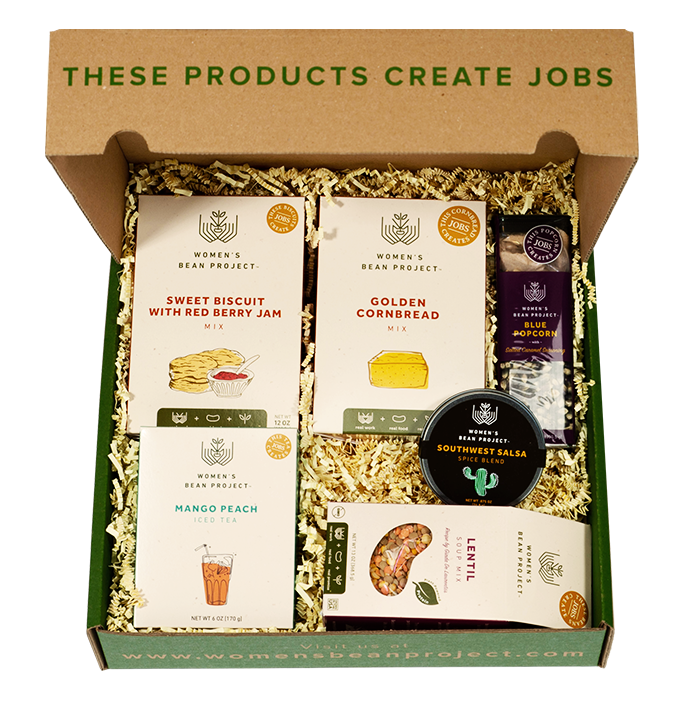 Madi Apparel Limited Edition Unisex Jogger, $138
Named one of the 10 Coolest Feminist Shops on the Internet by Nylon.com, Madi, which stands for Make a Difference Intimate Apparel, donates a pair of their super soft, eco-friendly underwear to one of the 26 domestic violence shelters, homeless shelters and rape crisis centers they partner with around the globe for each purchase you make. These stylish and perfect-for-fall unisex joggers would make a great gift for anybody who wants to spend this holiday season in comfort. (Hint: Also perfect for football fans—these joggers celebrate the Kansas City, Mo., company's 2020 Super Bowl win!)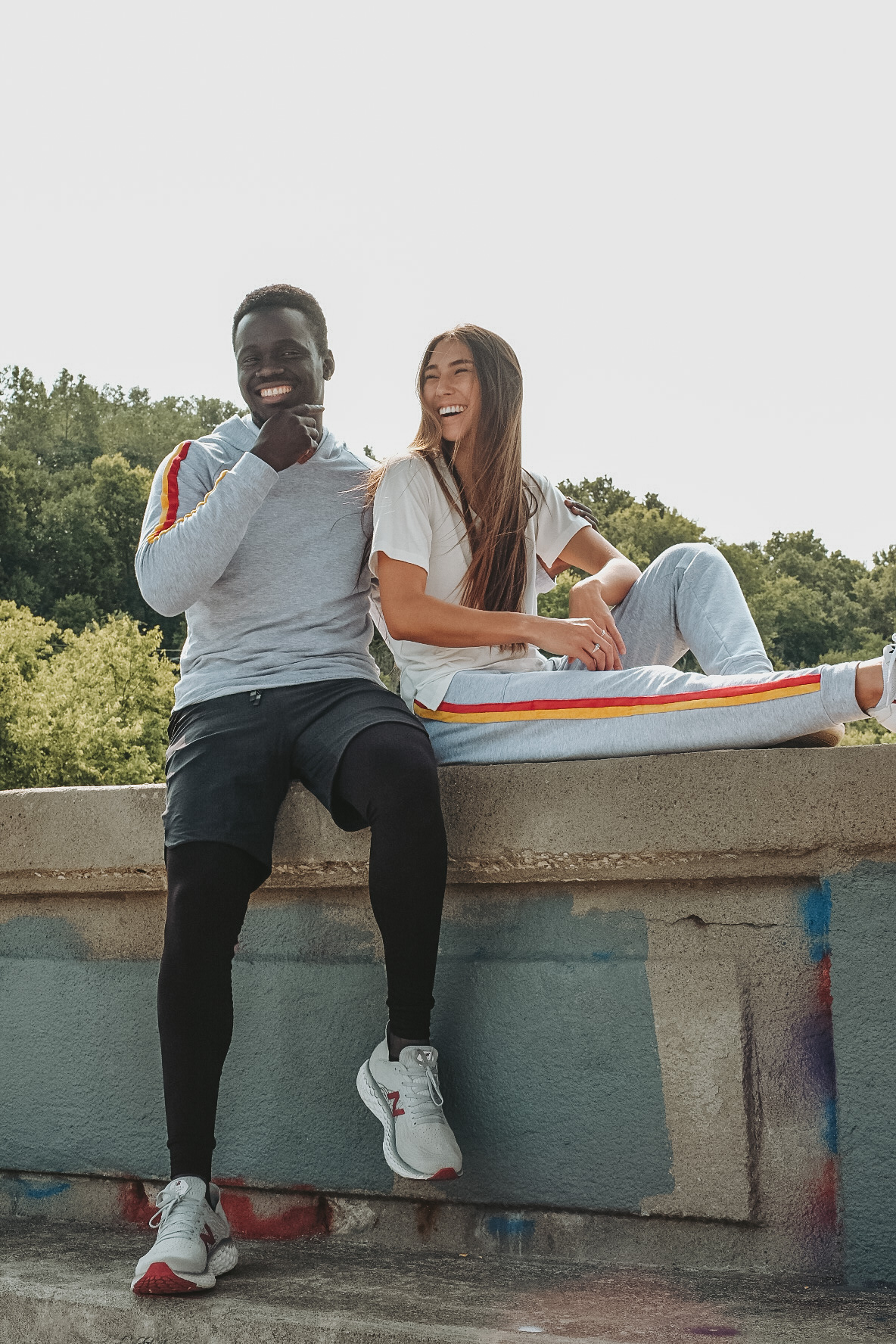 Women Empowered 2.0 Online Course from Gracie University, $119.96
If you're a long-time DomesticShelters.org reader, you may remember we suggested this course a few years ago. Gracie University, named for the renowned jujutsu technique taught to the U.S. military, has since revamped their 80-day online course on protecting yourself from some of the most common attacks against women, covering both the physical and psychological aspects of self-defense. Learning self-defense is a skill any woman could benefit from knowing, so grab a friend and learn how to become bada*s don't-mess-with-me-fighting-machines together. Bonus, you'll also check that "exercise more" box off on your New Year's Resolutions list—the program comes with a bonus FITjitsu course, a 42-minute full-body workout.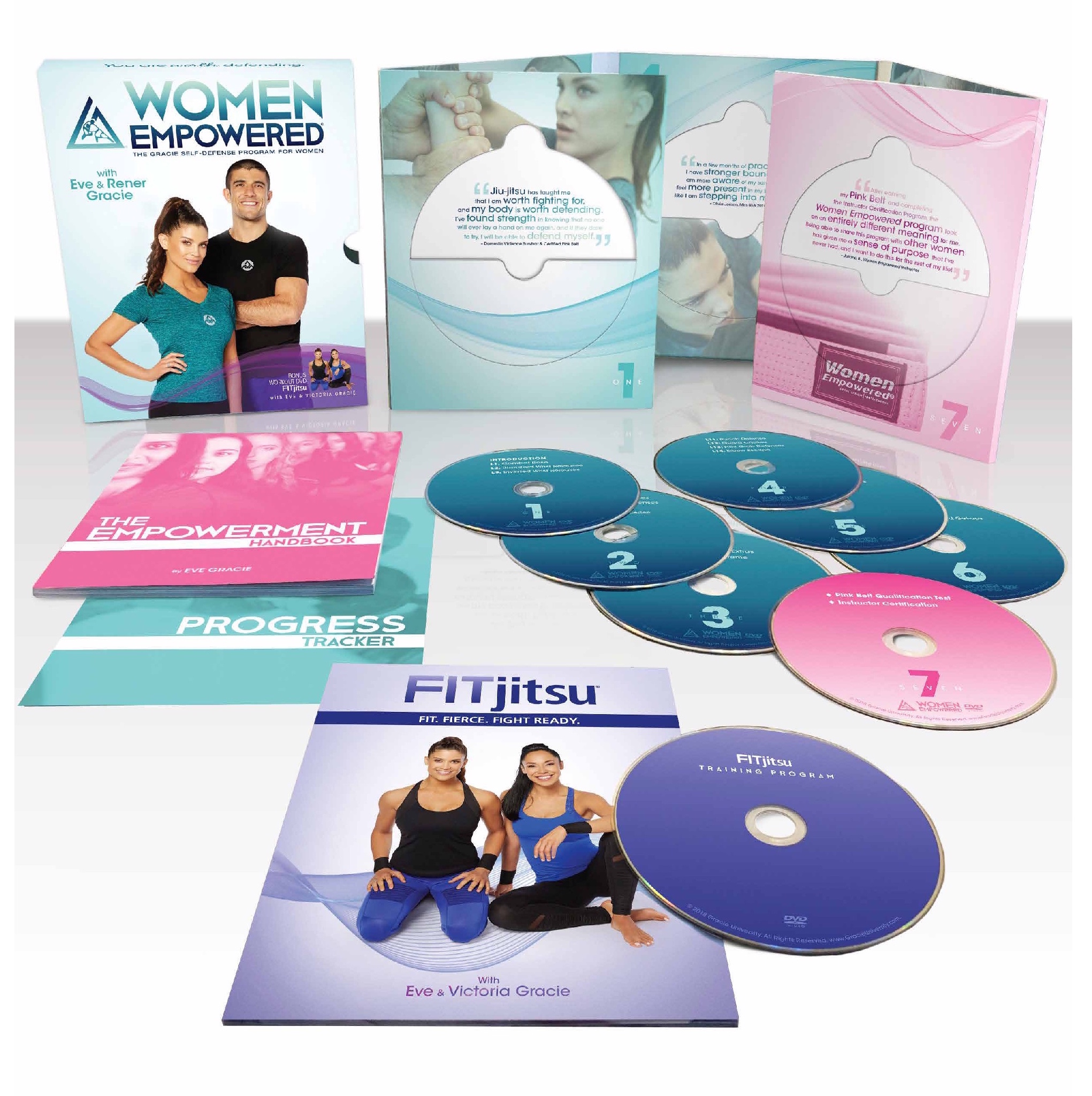 Donate and change a life
Your support gives hope and help to victims of domestic violence every day.
Handmade Stain Glass Christmas Tree Angels, $30
Artist "MJ" is a domestic violence and childhood sexual abuse survivor, as well as a stain glass artist. Her new angel ornaments come in three different colors, or shoppers can request a custom design by messaging MJ's shop. Fifteen percent of each sale from her handmade ornaments will be donated to DomesticShelters.org, helping survivors like herself find information, support and domestic violence shelters in their community.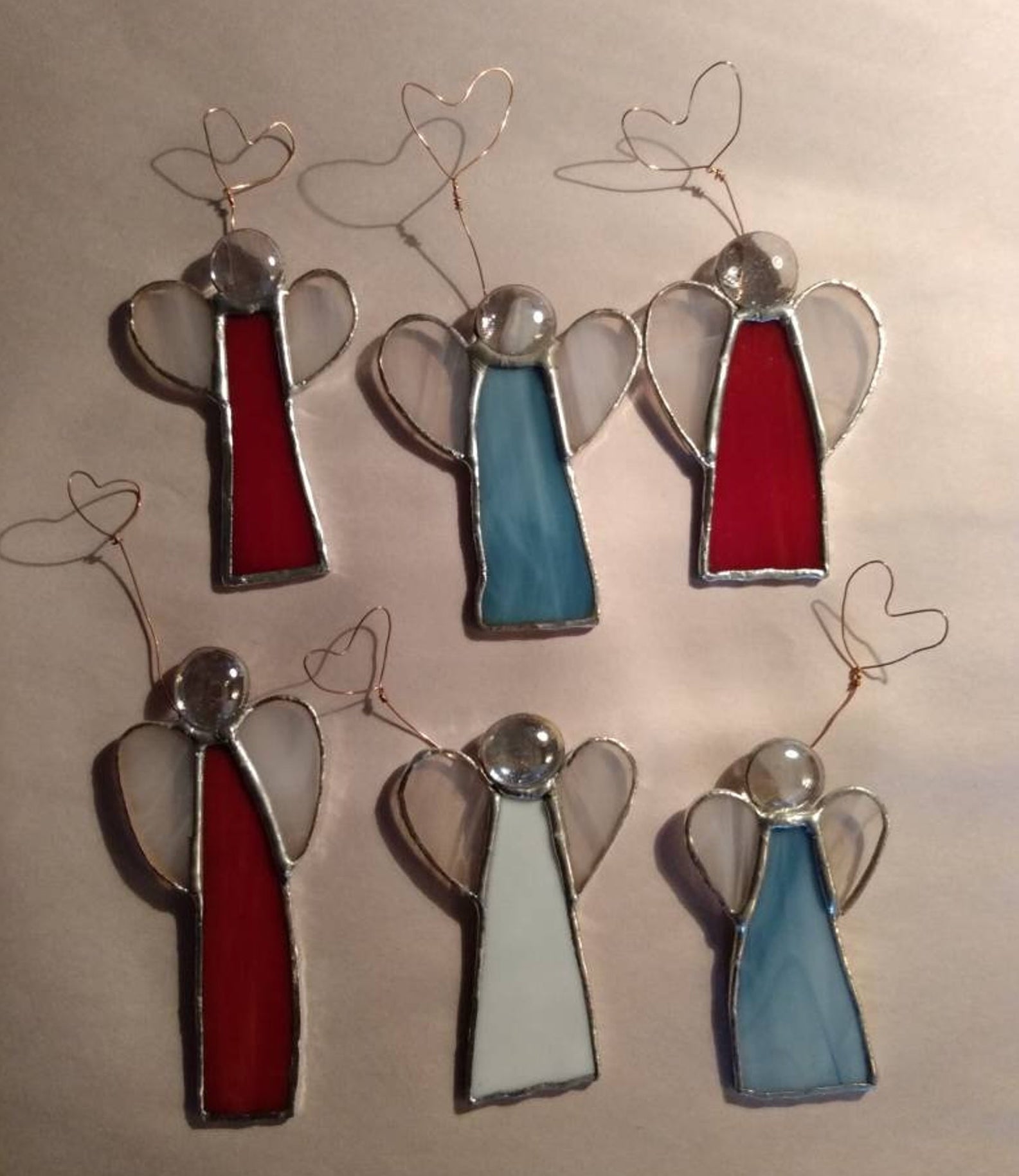 Lovebox Spinning Heart Messenger from Uncommon Goods, $100
We just think this one is a cool idea for anyone, but especially survivors—those who may still be with an abusive partner and need a reminder that they have outside support (gift only if safe to do so), those who may have already left an abuser and also that need that reminder, or those who have to be separated from their children and want to remind their children that they're with them. Each time you message your loved one through their app, the heart on the front of the box spins to alert them. Once they open the box, they can read the message inside. Spinning the heart sends back a slew of digital hearts.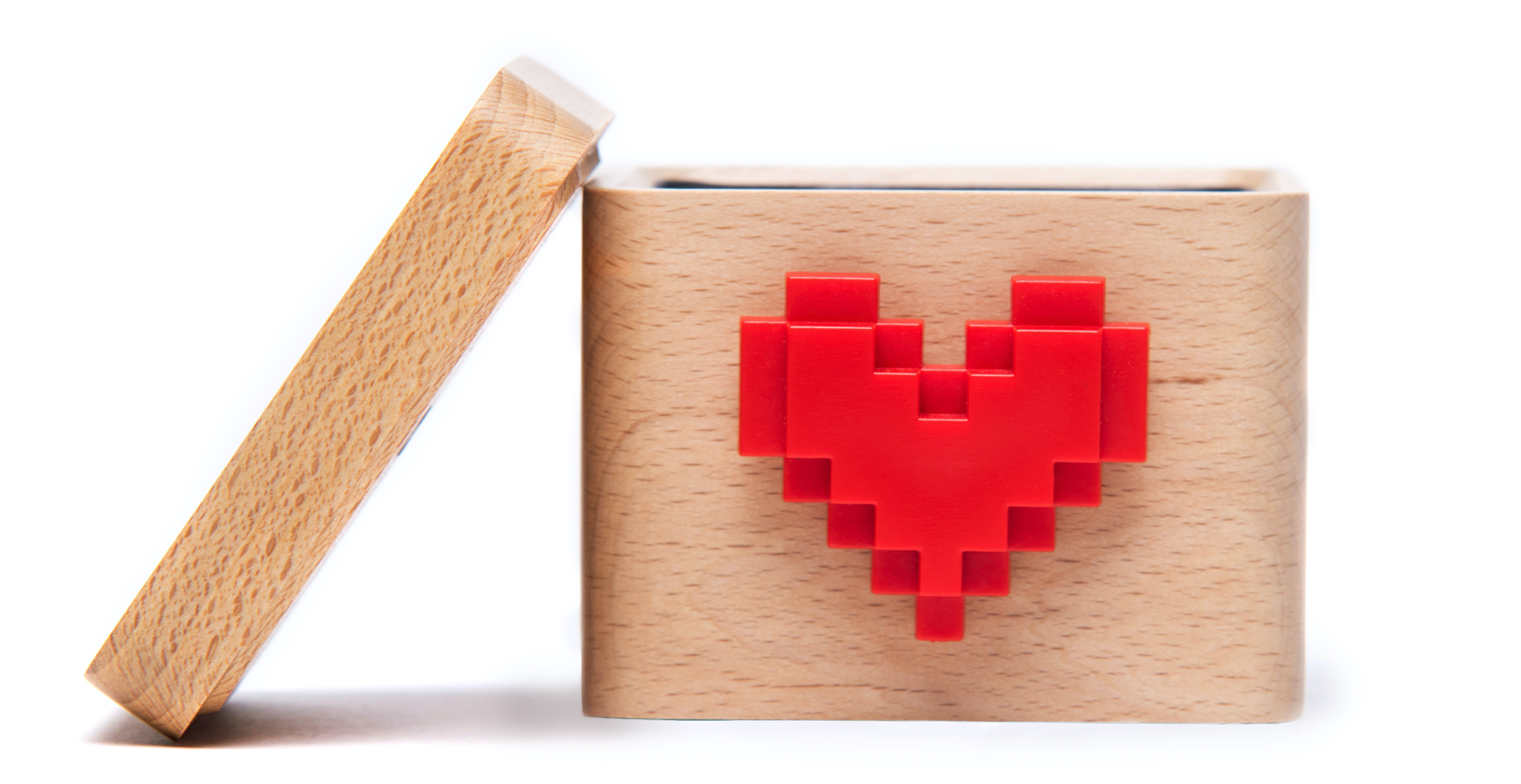 O-Cedar Heavy Duty Looped-End String Mop, $33
Wait..... you want me to buy a mop for someone for the holidays? Oh, yes, we do. Specifically, we think you should buy it for In Courage, a Manitowoc, Wisc., domestic violence shelter and advocacy group who has requested, among other things on their Wish List, a mop. They're one of some 489 shelters and nonprofits throughout all 50 states who have a Wish List on our site. Help make their holiday seasons shine brighter than an illuminated reindeer lawn display by gifting a shelter of your choice a few much-needed items. (A purchase of at least $50 also means free shipping.) Search for a Wish List here.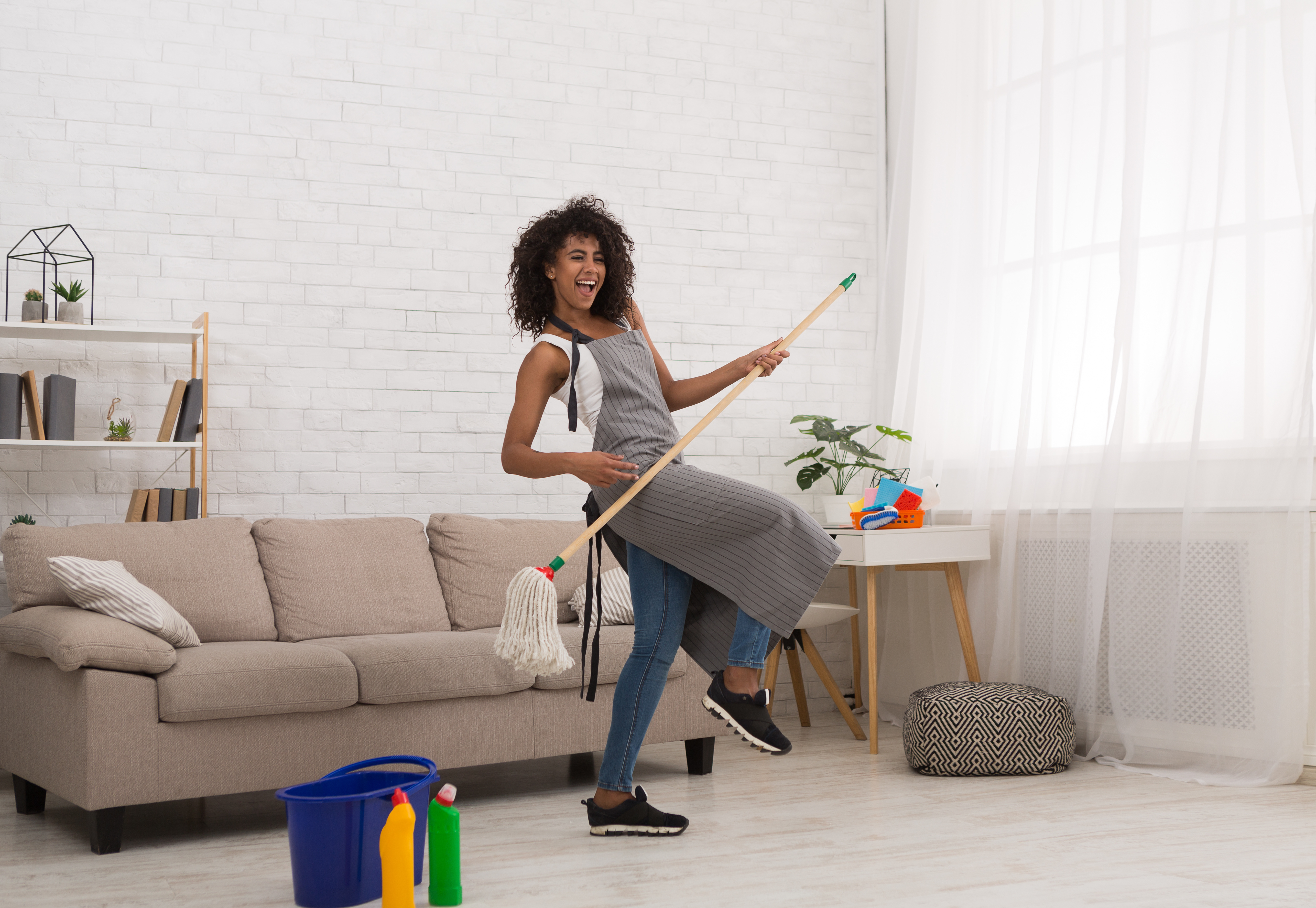 Looking for someone to speak with? Enter your location to find phone numbers for domestic violence experts in your area.


Have a question about domestic violence? Type your question below to find answers.