notes
Survivor Story: Lorel
Young, vulnerable and trusting, she lived through abuse hoping to find love
By DomesticShelters.org
Mar 14, 2023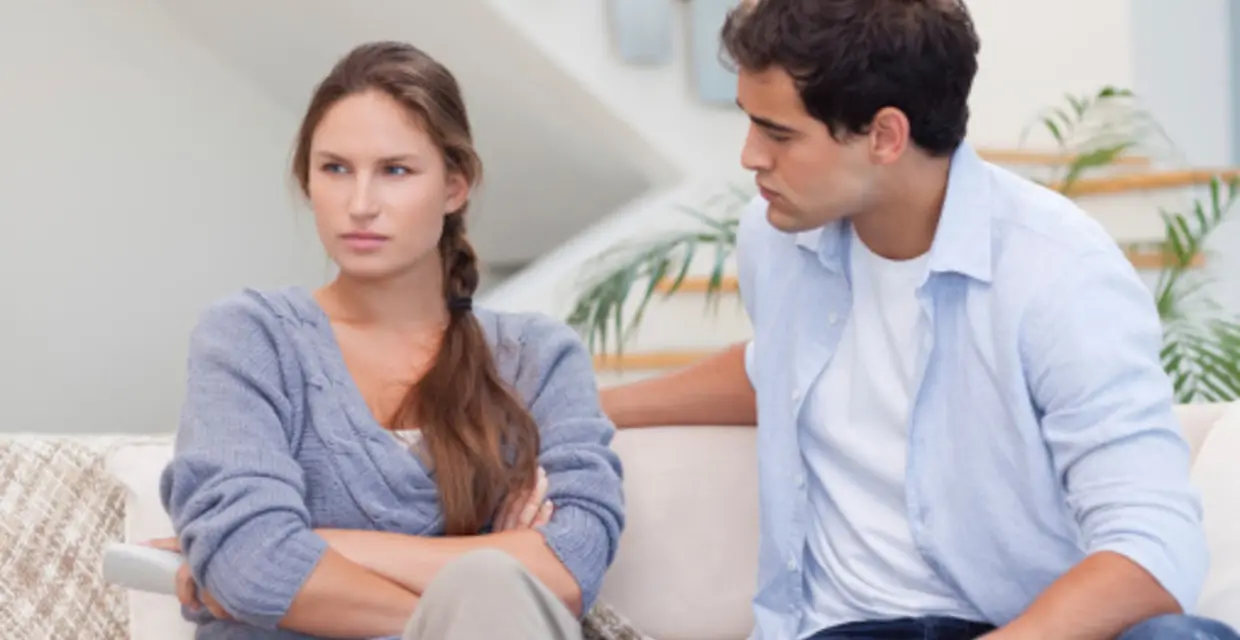 It started with comments about her clothing—her skirt was too short and he didn't want her to give people the wrong impression. Then, it was her friends. "He would say, 'She's a hellrazer—are you sure that's a good person for you hang around?' Little by little, I kept losing my personal space." Within the first six months of dating, Lorel's* boyfriend hit her in the face, her punishment for getting a ride to work with a male coworker. She was 17 years old.
It's a situation many survivors can relate to—the start of domestic violence was so unexpected it seemed almost surreal. Lorel stayed. Having already survived a tumultuous childhood—she had been kicked out of the house and was living with a friend from school—she admits, "Even though he was an [expletive], I felt like he was the only person in my corner."
Soon, the verbal, emotional and physical abuse began to weave itself into their relationship seamlessly. "It's not like every day was World War III—there were still reminders of that person I thought he was." At 23, they were married and soon after, the couple had a son.
"He played mind games. He'd ask our son, 'Who do you love more—mommy or daddy?' Or he'd say, 'We don't have to listen to mommy. She doesn't know what she's talking about.' It was really hurtful because I was trying to do damage control. I thought I could balance the scales by giving that kid all the love and sweetness he deserved."
The abuse continued; Lorel says she thought of leaving him several times. "I would pack a few things out of the closet that I thought he might not notice and a $10 bill, but then, reality would set in." Even though she was working two jobs, all of her money went into his bank account and she didn't know how she would pay for an apartment on her own. "He knew where I worked, so he'd be able to find me. I was afraid he'd make good on that threat that I'd never live without him."
As fate would have it, her work became her saving grace. One Saturday afternoon, her husband attacked her in the parking lot of her work. Coincidentally, it was at that moment Lorel's boss stopped by. When he saw what was happening, he intervened. Lorel was both grateful and ashamed.
"I was trying to keep it all a secret, but now someone knew. I couldn't keep excusing it. For the first time in my life, I had somebody who had my back." She says her boss spent the rest of the weekend calling all the shelters and services in the area and, on Monday morning, put the number for the Phoenix Family Advocacy Center on her desk. "I called, asked questions and started to make an escape plan."
It took two weeks to put the plan into motion. During that time, Lorel went through a gauntlet of emotions. "I felt guilty for breaking up the family, for taking my son away from his father. I was trying to figure out what jumping off this ledge into a black hole was like, and could I even do it?" Ultimately, she knew she had to go. "The only other way to leave him would be in a coffin."
She and her son escaped and were met at the Center by detectives and legal advocates. Lorel filed a police report and her husband was taken into custody. He was sentenced to three months of anger management and a year's probation, and Lorel secured an order of protection against him. She was afraid he would come after them and was surprised when he backed off.
During divorce proceedings, Lorel says the incidents of domestic violence weren't recognized by the judge. Her ex-husband was granted joint custody of their son. Though she says she knew he wouldn't become violent with their child, she was still angry. "I still had to see him. He would kind of try to bully me and push his weight around a little bit, but he never took it any further than that."
Donate and change a life
Your support gives hope and help to victims of domestic violence every day.
Today, 44-year-old Lorel has a much healthier, and safer, life, as does her now 21-year-old son. She credits therapy for helping them both heal. "We went to counseling for PTSD, anxiety … he and I talked a lot about power and control, mind games and manipulation, so he could recognize what he was seeing and hearing and that it wasn't about him."
How She's Giving Back: In 2000, Lorel decided she wanted to help other survivors. She became a speaker for the Arizona Coalition Against Domestic Violence. "I wanted my experience to mean something, and to make a difference for someone else. It helped me turn the abuse into something positive." She became a licensed massage therapist, reiki master teacher and yoga teacher. This year, almost 15 years after escaping her nightmarish first marriage, she married a "sweet, lovely person who treats me amazingly."
What She Wished She'd Known: She doesn't dwell on the past, but Lorel says, if she could, she'd give her 17-year-old self this advice: "No matter what, you're never alone. No matter what, you're always good enough. I didn't have a handle on that. It was a consequence of the things I'd been through. Having that foundation would have steered that course in a different direction."
*Last name withheld for safety.
Looking for someone to speak with? Enter your location to find phone numbers for domestic violence experts in your area.


Have a question about domestic violence? Type your question below to find answers.