notes
Survivor Story: Regina Rowley
She couldn't fight back against her father—now, she teaches women how to defend themselves
By DomesticShelters.org
Nov 18, 2015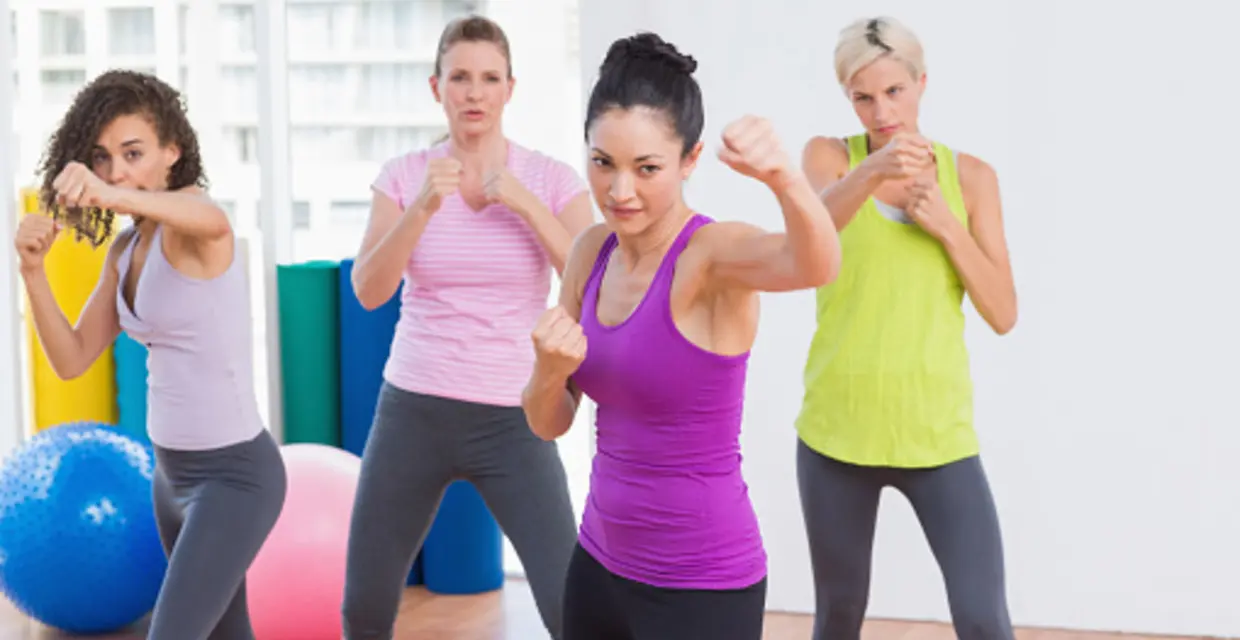 Her father's typical implement of choice for disciplining her was a belt, but there was a time in Regina Rowley's childhood when she remembers her father grabbing a wooden board. It had sharp nails sticking out of one side. Perhaps fortunately, "I don't remember more after that," she says.
Rowley's memories of growing up are marred with near-constant emotional and mental abuse from her father. "I don't think my dad had any other way of processing or interacting with individuals," she says. Any time Rowley had a flicker of self-confidence, her father berated her. "When I tried to be strong, I was torn down. The message was very clearly stated—work hard, study hard, make good grades. But A's were not good enough." In high school, she tried out and made the drill team, but once she was on it, her father made her quit. She felt her self-esteem plummeting throughout her teenage years which, she believes, was exactly her father's plan.
"I was groomed throughout my childhood. When I reached adolescence, I was an easy target. That's when the inappropriate father-daughter relationship began." Rowley doesn't want to expand on the sexual abuse, but she says she fears she was not the only target. "When my youngest sister was elementary age, she told me she was being sexually assaulted [by our dad]. I reached out to an organization and got her to a counselor, but she recanted and the charges were dropped."
Statistics show that 30 to 60 percent of domestic violence perpetrators abuse children in the house as well. And Rowley's father was no exception—his abuse started with Rowley's mother.
Rowley remembers a day when she was outside and could hear the abuse happening in the house. "After that, my mother's ribs were broken," she recalls. Rowley says her mom planned on leaving her father after Rowley graduated from high school but the summer after her graduation, Rowley's mother discovered she was pregnant again. She says her mom told her, "God knew her heart and that [pregnancy] was a message to stay. I would have a totally different perception, but that's what she gave me," remembers Rowley.
It was only this year at the age of 51 after 31 years of marriage and with two sons well into their 20s that Rowley says she started the healing process from her own childhood. The trigger to find help came when her dad's long-time mistress reached out to her. Through this woman, Rowley found out that she had a half-sister. The woman told her of the abuse she had also endured at the hands of Rowley's father. It was all too much for Rowley. "I found myself spiraling into depression and pulling away from society. I never considered suicide, but I wanted to die." She sought counseling.
"My counselor recommended journaling and writing letters," the first of which was to herself, as a child, says Rowley. "Her second suggestion was from my child-self to myself as an adult. Being able to read the letters to my counselor, who was a nonjudgmental sounding board, provided me with the freedom to express my inner thoughts and receive safe feedback. Journaling has provided a means of release for the swirling emotions that tended to impact my decision making. Having a place to let them go and not have to hold onto them has been an important part of my healing process."
Rowley says she has also written, though not sent, letters to her perpetrators. "By the time I wrote the last one, I was in a place of release. I just want to move on and find peace. The letter reflects this and a great deal of healing and progress."
Her Takeaway. Rowley says her biggest insight after beginning therapy to deal with her traumatic childhood was a new awareness of how physical health intertwines with emotional and mental challenges. "It's propelled me to find a stable solution for handling life's emotional challenges. I realize, even though I have found a level of healing, life and this healing process are a journey. Some days or in certain circumstances I feel very strong and think like a 'thriver.' Other days, I am doing well as a survivor. And then there are days or circumstances where I find myself reverting back to a victim mindset." She says she uses things like yoga, meditation and a healthy diet to stay focused on her health. And, she makes it a point to avoid negative people and environments.
How She's Giving Back. Rowley founded KUTA, Keeping Up the Awareness, a martial arts-based self-defense training course in Texas that she hopes will empower women and help them to live without fear. "There's such an awakening that comes, mentally and physically, through KUTA," she says.
Rowley is also a motivational speaker and contributed to a book, Share Your Message with the World, about her journey through abuse.
"For whatever reason I was caught in the midst of someone else's decisions but I have chosen to take that and make something out of it to help others have a different life."
Looking for someone to speak with? Enter your location to find phone numbers for domestic violence experts in your area.


Have a question about domestic violence? Type your question below to find answers.