notes
6 Tips to Overcome Body Shame
Set yourself free from abuse-induced body shame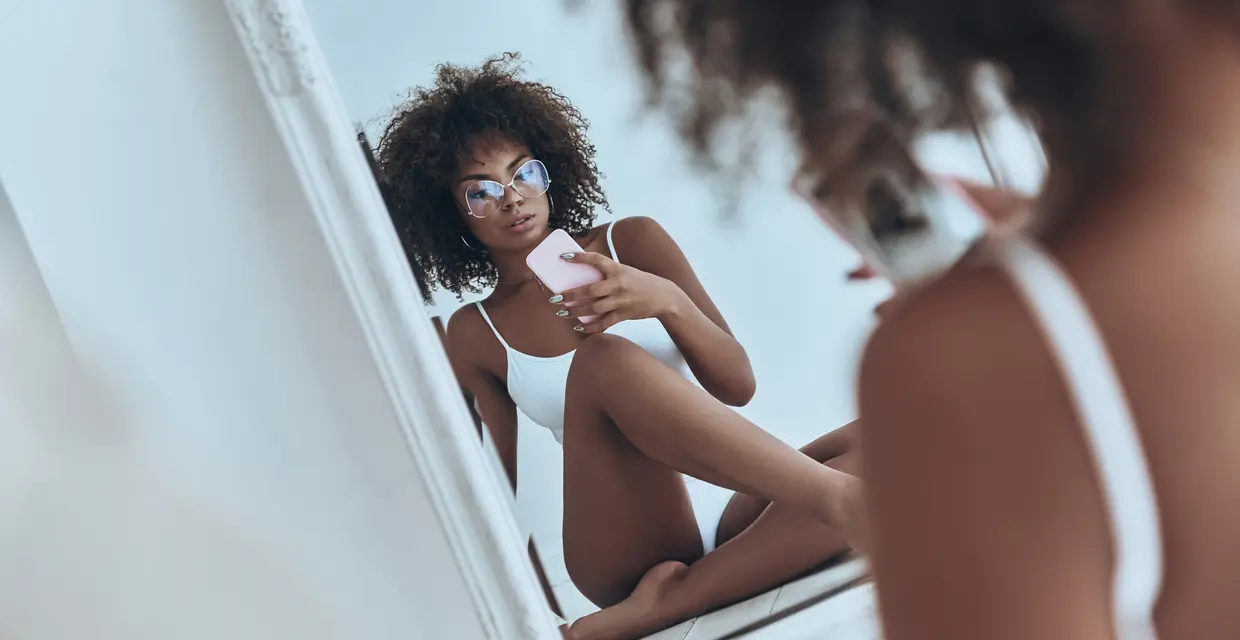 Many abusers criticize and even disfigure their partner's body as a tactic of control. Over time, the survivor may come to feel unattractive and ashamed.
In workshops and trainings, survivors describe what they have endured:
"He called me a cow. A heifer. A whale. A pig. I lost a ton of weight from the stress and then he said I was a beanpole. As flat as a pencil. There was always some reason to reject me."
"She handled me roughly, like my body was not worthy of respect."
"He always turned out the light for sex—saying he didn't want to see me because I was so ugly. I think he did it to make me feel bad."
"He wanted me to dress sexy all the time—short dresses and booty shorts. And then he made me feel ashamed when guys looked at me."
"He said my nose was too big. My hair was too kinky. The way my body changed when I had children repulsed him."
"He would ask why I couldn't be more like Kim Kardashian. He would show me photos of her all the time and make me do exercises to make my butt bigger. He even pushed me to have breast implants, which we really could not afford."
"I have Parkinson's. My Ex used to make fun of my stiffness and tremors."
"He told me that I was too hairy and that my privates smelled disgusting. He told me that no other man would ever want to be with me. I was so young when we met, that I believed him. Over time I learned that all women have body hair, and that my smells are normal."
"He would compliment me for not eating and punish me when I ate. My parents and sisters smuggled food to me—they were worried because I had lost so much weight so fast."
Sometimes abusers push their partners to eat less, lose weight and exercise more as a way to weaken them physically as well as mentally.
Why would abusers want their romantic partners to feel bad about themselves? People who feel body shame are less able to speak up, draw boundaries or leave the relationship. Survivors report feeling body shame even after the relationship has ended. "They called me ugly" has turned into "I am ugly."
Starting the Recovery Process
Here are 6 tips for recovering from body shame:
1) Use affirmations instead of negative self-talk. Quiet that little voice in your head that tells you that you are too fat or thin, tall or short, big- or small-breasted, or any of the other ways in which you may echo the insults of the person who abused you. Replace these negative messages with affirmations focusing on what you like about yourself. Look in the mirror and say it out loud. Strong arms. Soulful eyes. A belly that carried a child and has the scars to prove it. Notice what is good and right about your body.
2) Remember, you are more than just your body. Even if you are dissatisfied with some aspects of your body, you have great value as a human being apart from your physical self. Your thoughts, your feelings, your actions—these all make up that unique self that is you.
Donate and change a life
Your support gives hope and help to victims of domestic violence every day.
3) Move in ways that please you. Being entirely sedentary is not good for us, mentally or physically. Find activities that feel good and help you grow more comfortable with your body. Many activities don't cost a penny, such as walking, dancing, or stretching.
4) Rest. It is not good to push ourselves physically too hard all the time. How does your body like to rest and relax?
5) Explore and thank the skin you're in. Look at your various body parts, warts and all.
Those feet may have callouses and dry patches—but they have carried you far! Thank them. Review your entire body with gratitude.
6) Make friends with food. Especially if your abuser (or a parent) made you feel ashamed of your weight or restricted what you ate, try to find foods that you like which are also good for you. Savor them slowly. You are in charge of your relationship with food and your body now. Celebrate that freedom.
Your Next Read
For more ways to improve your self-esteem check out "3 Ways to Become Mentally Stronger in 2020." Also, you may want to take a look at our newest book club selection, How to Be Nicer to Ourselves, by Laura Silberstein-Tirch.
Looking for someone to speak with? Enter your location to find phone numbers for domestic violence experts in your area.


Have a question about domestic violence? Type your question below to find answers.