notes
Recording Phone Calls Can Help Prove Abuse
Here's what you need to know about what's legal and admissible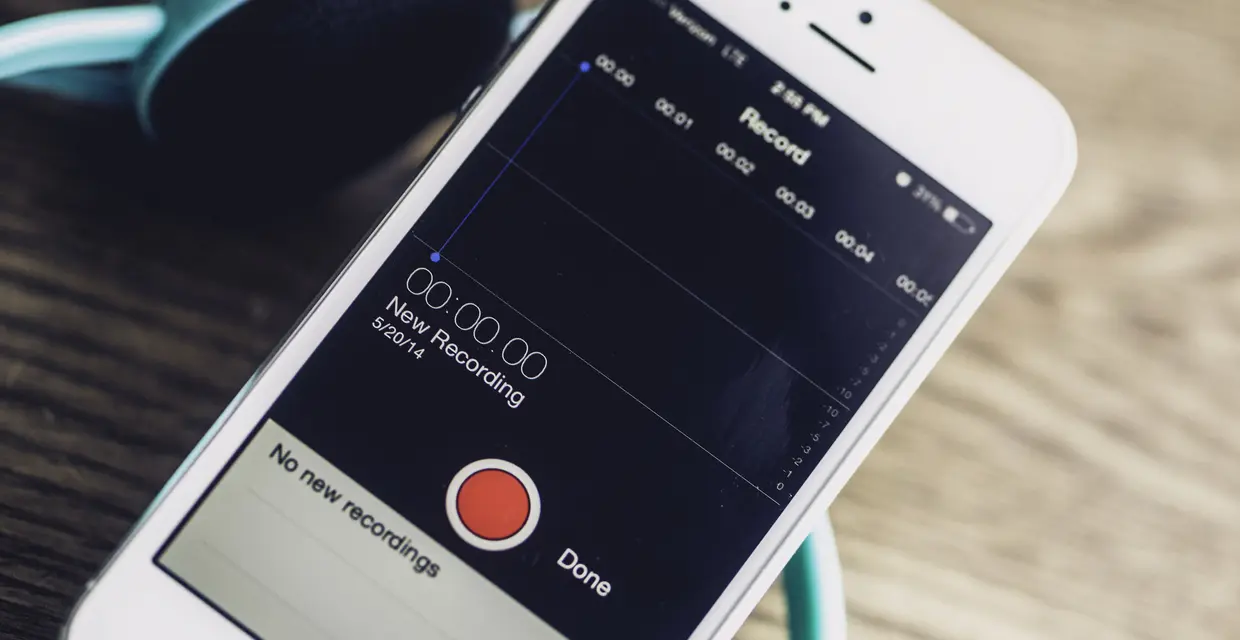 Proving nonphysical abuse in court is tricky for domestic violence survivor but one way survivors can get evidence against an abuser is to secretly record phone calls, which is legal without the other person's consent in 38 states.

"Many abusers are skilled at putting on a charismatic persona to try to avoid responsibility for their actions and instill doubt in their victims, judges, attorneys and social circles. A phone call or other audio evidence, like a voicemail, exposes the abuser's true personality and intentions, therefore circumventing the 'nice guy' act," says Emily E. Rubenstein, a divorce and family law attorney in Beverly Hills, Calif. "Recordings help fully illustrate the case to the court—tone of voice is very powerful in these cases."
Matt C. Pinsker, a criminal justice professor at Virginia Commonwealth University, a practicing criminal defense attorney and a former state and federal prosecutor, agrees. "Audio recording is one the best and most important things for a domestic violence victim to do. So many cases are 'he said, she said,' and getting a recording completely changes that because it is physical, tangible and almost unimpeachable evidence in the victim's favor."
What Can Recordings Do?
Pinsker says recordings can:
Help get a protective order
Help get a conviction
Lead to a longer jail sentence
Help increase payout in a divorce
Recordings can also help survivors feel more confident about their case. Joseph Hoelscher, managing attorney at Hoelscher Gebbia Cepeda PLLC in San Antonio, Texas, says, "Victims often feel tremendous anxiety in confronting their abuser. Recordings help them feel more confident they will be believed. In severe cases, where victims have been so thoroughly conditioned to blame themselves and feel isolated, recordings can even serve a therapeutic purpose, helping victims to see the abuse from a third-party perspective."
Donate and change a life
Your support gives hope and help to victims of domestic violence every day.
And having a recording could make survivors less likely to change their story. Pinsker says, "The overwhelming majority of the time victims will change their story to protect their abuser, but those who have gathered audio or video recordings are least likely to do so."
What if Recording Is Illegal in My State?
Even in states where recording a phone call isn't legal without the other person's consent, there are nuances that come into play, Rubenstein says.
If the recording is made in a public place, there might not be an expectation of privacy. Voicemails may be viewed differently than conversations. And in California, Rubenstein says survivors may be allowed to record conversations if they have a restraining order against the other person.
"Even if it is illegal to secretly record, many prosecutors would show discretion and opt to prosecute the abuser rather than the person gathering the evidence," Pinsker says.

How Can Recorded Phone Calls Help My Case?
If your recordings are admissible, they can be powerful. An abuser might be calm and composed in court, fooling the judge into thinking a survivor's claims of threatening or abusive behavior are erroneous.
"An audio recording of a person allows a judge to hear primary evidence, rather than a retelling. It allows the abuser's behavior to speak for itself, rather than having to explain it," Rubenstein says. "Hearing someone screaming and threatening will of course cause a visceral reaction. Judges are human beings, just like the rest of us."
Rubenstein says that proof of any sort of threat from an abuser can support your case. Along with physical threats and degrading language, that could include threats to:
Expose embarrassing secrets
Cut off your finances
Know where you are without reason (stalking)
Take away your children
Self-harm (on the abuser's part)
Along with threats, Hoelscher says other comments can bolster your case:
Directions to other people to silence a victim
Promises not to do it again (which imply that an incident happened)
Apologies for abuse
Manipulative statements like "nobody will believe you" or "your attorney just wants to sleep with you."
What Else Can Help My Case?
"Text messages, emails, and social media posts can be some of the most powerful evidence," Rubenstein says. Testimony from third-party witnesses and surveillance video showing stalking or intimidation can also help. And consider bringing a domestic violence professional to court to explain nonphysical abuse.
"In every stalking case, there are usually text messages from the abuser. Screenshot and save those. You need to keep a record of everything," says Alex Freeburg of Freeburg Law, LLC in Jackson, Wyoming.
Is Recording a Phone Call Safe?
An abuser who finds out about a secret recording may become enraged. "If a survivor needs to get away, retreating to safety is more important than getting the recording," Rubenstein says.
And if you live with or share a phone account with your abuser, take extra care. "Diligent abusers may check data usage on cell phones or use account controls to prevent or discover certain apps," Hoelscher says. Read "Collecting Evidence of Abuse Without Danger," for more information on staying safe while being a pseudo-detective.
How Can I Record a Phone Call?
If you're planning to record your abuser's phone calls, it's a good idea to test out your recording system first. Google Voice, for example, alerts the other person of the recording.
Wired and Lifewire outline the pros and cons of some phone recording options. "Where an app can't be used, a digital voice recorder held up to the phone can obtain a decent recording," Hoelscher says.
You can also check out "Smartphone Apps That Help You Document Abuse" for ideas.
Looking for someone to speak with? Enter your location to find phone numbers for domestic violence experts in your area.


Have a question about domestic violence? Type your question below to find answers.