notes
How to Find an Affordable Domestic Violence Lawyer
Finding an affordable domestic violence attorney is a challenge, but it's not impossible, and it greatly improves a survivor's chance of getting justice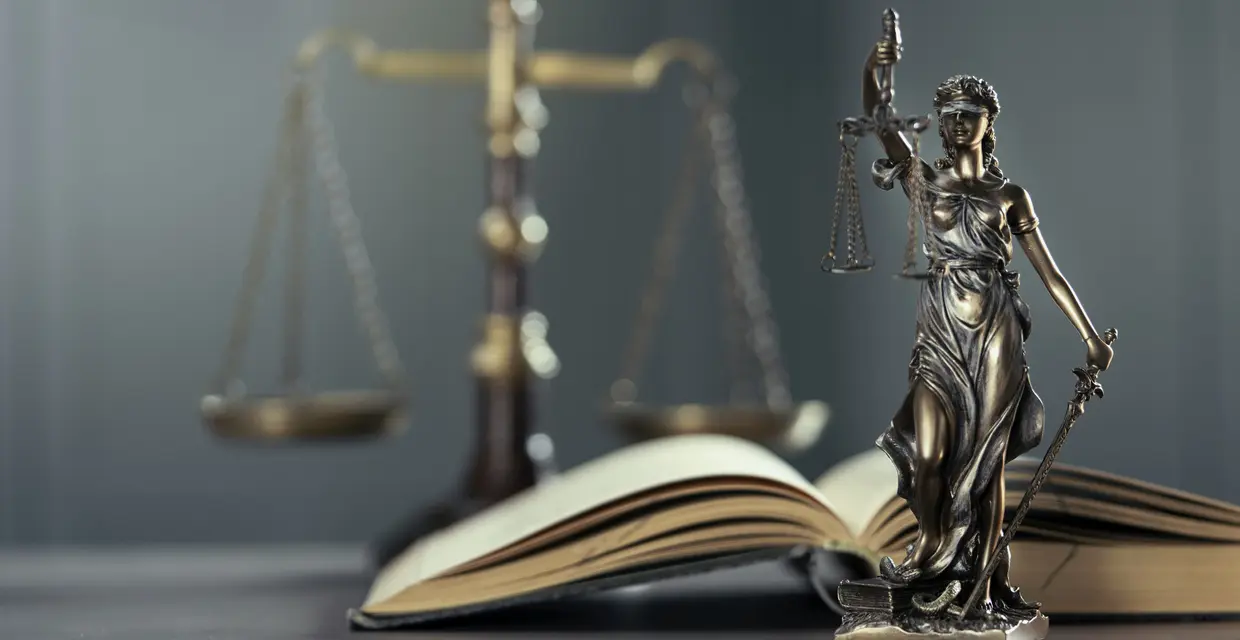 Many survivors of domestic abuse will find themselves trying to navigate the court system at some point. Whether it's for an order of protection, a divorce, a criminal case, a child custody arrangement or a civil suit, a courtroom may be in your future. And going at it alone can be overwhelming. Attorneys can be valuable resources as long as you can find one knowledgeable in domestic violence whose fees won't bankrupt you. That can be the tricky part–finding affordable legal aid.
Do I Need a Lawyer For My Domestic Abuse Case?
This is undoubtedly the first question you need to ask yourself. See "Do I Need a Lawyer?" to find out if hiring an attorney is necessary for your case. You can represent yourself in court but it takes a lot more preparation and work. It can also be intimidating if you have to face your abusive partner in a courtroom.
How Do Attorneys Charge?
It's important to prepare for the charges you may incur by hiring a lawyer. You may be fortunate enough to find a lawyer who is taking on cases pro bono, but these are few and far between. Low-cost lawyers may be available for some cases, but you need to be careful here, too. If you use a lawyer who isn't familiar with the complexities of domestic violence and how abusers can use the court system to continue to torture, manipulate or control their partner, you could find yourself in an even worse situation.
Many lawyers charge a consultation fee to meet for the first time and discuss your case, the plan of action they recommend and how the lawyer might help you. After that, there may be a retainer fee, which is basically a down payment for the services of the lawyer. Future fees are deducted from this amount. If you choose to end services with the lawyer at any time, the remainder of the retainer should be refundable.
There's a possibility your attorney will charge a flat fee for your case. This will be the easiest and likely least stressful way to prepare for what you're going to owe. For instance, a divorce might cost $1,000 unless it's contested, in which case it may jump up to $5,000.
Otherwise, you'll likely be charged hourly for the attorney's time, which includes work done inside and outside the courtroom. Hourly rates can vary widely, from $150 on the low side to over $500 on the high side. You may be billed separately for paralegal or legal secretary assistance.
Donate and change a life
Your support gives hope and help to victims of domestic violence every day.
Divorce lawyer fees can rack up pretty quickly, but some states are more affordable than others to divorce in. Read "After Abuse, a High-Priced Divorce Is the Next Trauma" for more information.
Why Are Lawyers So Expensive?
Historically, attorney's fees have always been through the roof. The education needed to become an attorney is expensive, so to tap into their wealth of knowledge costs a hefty sum. There's also a supply and demand issue—many people need an attorney. Despite what roadside billboards may lead us to believe, there really aren't that many, and even fewer who specialize in areas like domestic violence and family court. The problem is even worse in rural areas—in an estimated 40 percent of counties in the U.S., there are fewer than one lawyer per 1,000 residents, according to the American Bar Association.
As an Abuse Survivor, Where Can I Find Affordable Legal Aid?
The following resources can help point you in the right direction as you navigate the legal system. Keep in mind that "legal aid" may not always mean securing a lawyer, though you can do that by visiting the American Bar Association directory.
The following resources can help you find free advice from qualified legal professionals that can help you determine if you even need a lawyer, what kind of lawyer would be best, advice on how to represent yourself in court, how to fill out forms or file certain motions, how to get restitution (financial compensation for damages or injuries) or answer other questions you have.
Your local domestic violence nonprofit may have more legal resources available specific to your state, and often know attorneys who have worked with other survivors. Use our Find Help tool to reach out to a nonprofit near you and ask for a referral.


Looking for someone to speak with? Enter your location to find phone numbers for domestic violence experts in your area.


Have a question about domestic violence? Type your question below to find answers.