notes
One Judge's Take on the Challenges of Family Court
Survivors need more resources, representation, she says
By DomesticShelters.org
Dec 30, 2015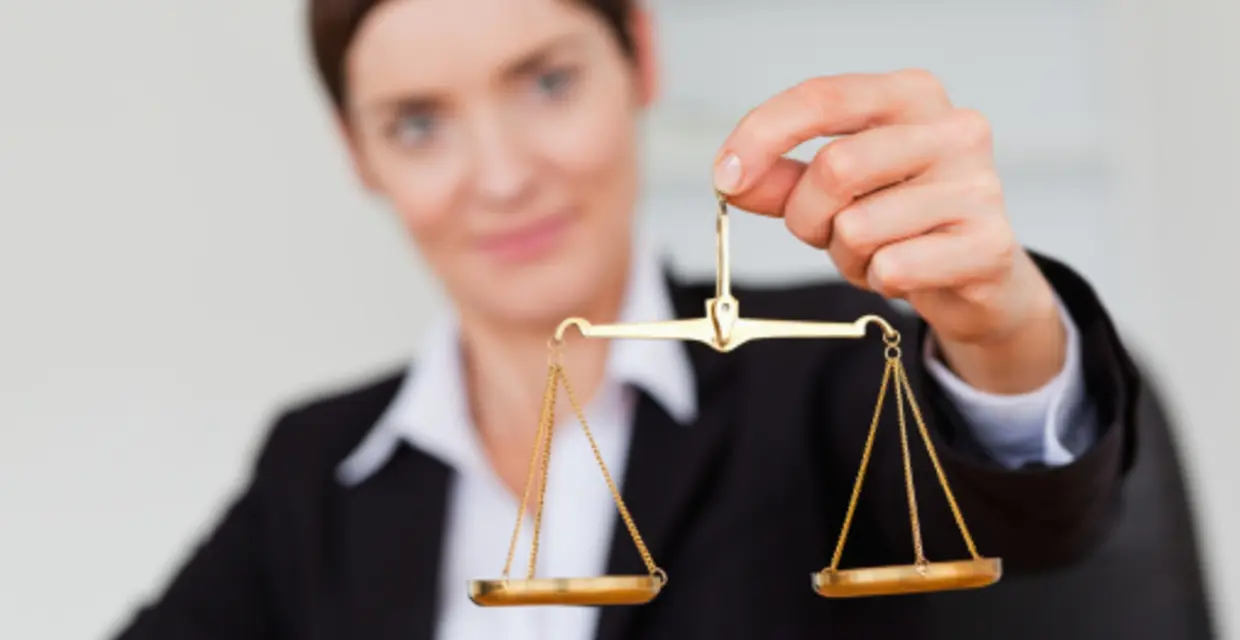 Judge Katherine Tennyson has an intimidating voice over the phone. This is the type of woman who cuts right to the chase and whom you wouldn't want to interrupt while she's doing so. "I don't mean to be harsh," she starts out, and you know that's exactly what she means to be.
You can't blame her—in her line of work, as a unified family court judge in Portland, Oregon, tough love is probably the universal language. Tennyson sees all types of family cases, as she puts it, from cradle to grave. As diverse as the cases are, there's one thread that, unfortunately, binds them: "Practically every case involves something related to family violence. If people aren't here because they're involved in a relationship that involves violence, they're being affected by violence somehow."
A judge since 2002 and, before that, a lawyer for 18 years handling family and juvenile law, and civil litigation, Tennyson, 56, knows both sides well. She's also a member of the National Council of Juvenile and Family Court Judges, an organization that strives to improve court and community responses to family violence by providing training and other assistance to judges, advocates and attorneys throughout the country.
Her unique perspective on domestic violence is one many of us aren't privy to. "People have this idea that a courtroom looks like what they see on TV," says Tennyson. But real courtrooms aren't the stuff of primetime dramas—seldom are there slick-talking lawyers dramatically fighting for a plaintiff, nor is there a rapt jury contemplating the fate of the accused after being presented with various pieces of compelling evidence.
Real life, says Tennyson, is just her and several people who often arrive unprepared for the daunting task before them. "I have no more information than what the petitioner is saying happened and what the respondent says happened. There are no witnesses or lawyers, no documentation. I can't stress enough how in a vacuum it feels like I am when trying to decide a case."
It's not because lawyers, witnesses and evidence aren't allowed in Tennyson's courtroom. Quite the opposite—they're encouraged. But many survivors of domestic violence either can't afford representation or aren't aware of what they need to bring to court to support their story.
And therein lies the number one challenge Tennyson faces every day in her courtroom: "It would be helpful to all of us on the bench if there was an effective way to make sure everyone had a lawyer. It's the most lacking asset, for both sides. Because we want everyone to get a fair shake."
She says survivors are seldom informed about the legal process. "They think they can just go to court and tell their story and everyone will believe them." The reality is, first impressions are everything.
"It's critical to get off to a very clear start. Once one mistake is made, everything kind of compounds on that. At the very beginning of the case, if a judge finds that something did not occur, then it's very hard to undo." Her advice to survivors, whether they're looking to extend an order or protection, secure custody or something else related to domestic violence: Don't go it alone.
"Having help at the beginning is critical. The biggest mistake people make is trying to do this themselves." In the absence of hiring an attorney, advocates can help you navigate the legal system and can be found in most communities—you can find one near you at DomesticShelters.org by typing in your zip code.
Next, look for resources in your community which help survivors prepare for court, says Tennyson. She says her own court website has a link on how to get ready and what kinds of information a survivor needs to bring with them. Check your local court's website to see if they offer something similar, and prepare for your court appearance well ahead of time.
Tennyson also advises looking into community resources for low-cost lawyers who specialize in helping domestic violence survivors. "In Portland, we have lawyers who volunteer to be trained in cases like this. Just make sure it's representation from someone knowledgeable," she warns. "Having bad help is almost as bad as having no help."
Finally, it's always helpful to bring witnesses who either saw the abuse or can attest to the aftermath. These individuals can help verify what you're saying, says the judge. This might include a friend or family member who has seen the abuse take place, or maybe a boss or coworker who can verify that your abuser has stalked you at work. But, not kids, says Tennyson. "I don't think it's a good idea to bring kids—it traumatizes them. And, frequently, they're not the most accurate reporters."
For more information on finding legal assistance, read "Is There Free Online Legal Advice for Survivors?" and "Legal Assistance Hotlines."
Looking for someone to speak with? Enter your location to find phone numbers for domestic violence experts in your area.


Have a question about domestic violence? Type your question below to find answers.