notes
O.J. Simpson's 'If I Did It' Interview to Air
DomesticShelters.org advisor Rita Smith will appear on expert panel
By DomesticShelters.org
Mar 09, 2018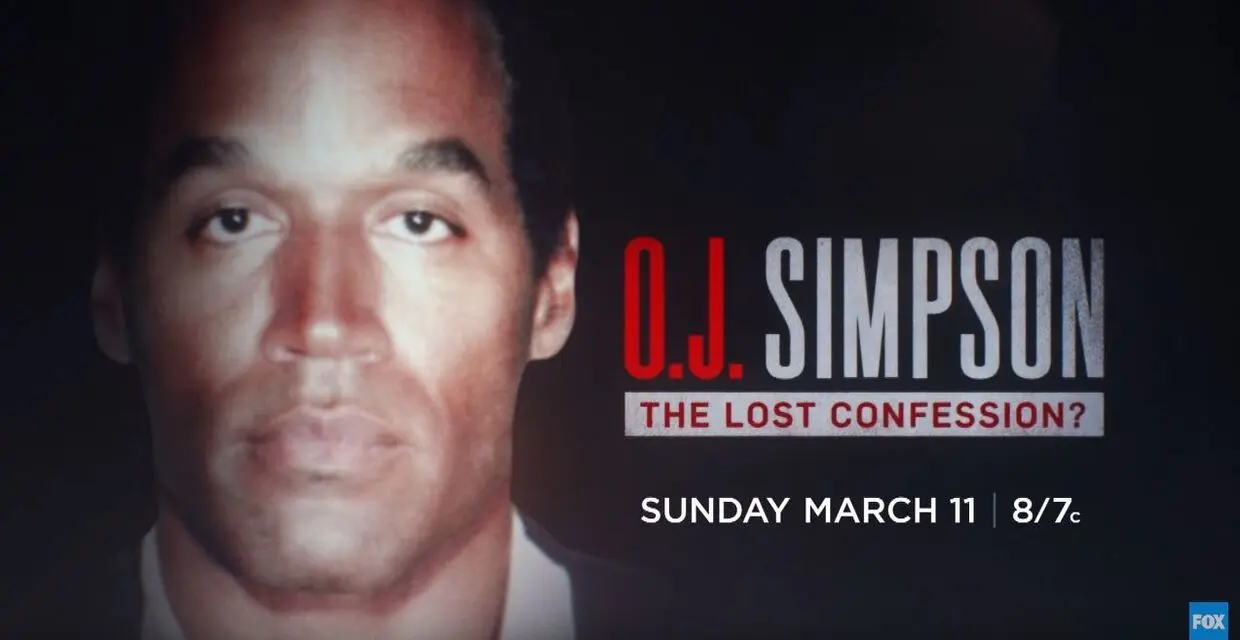 This Sunday, March 11, at 8 p.m., Fox will air a never-before-seen 2006 interview in which O.J. Simpson gives his "hypothetical" account of the murders of his ex-wife Nicole Brown Simpson and her friend Ron Goldman. DomesticShelters.org advisor and international expert on violence against women, Rita Smith, is part of the panel that will provide commentary regarding Simpson's shocking account.
The interview was put on hold some 12 years ago after it was revealed interviewer Judith Regan paid Simpson $3.5 million to speak for a book she planned to publish called If I Did It. Following her firing from publisher HarperCollins, the family of Goldman published Simpson's account in the book, I Did It: Confessions of the Killer. The footage was shelved at Fox and only recently uncovered.
Soledad O'Brian will host the two-hour special, which Smith says she was contacted about just a week ago when Fox execs asked her to come to Los Angeles and comment on the domestic violence aspect of Simpson's past. Smith got to preview portions of the interview in order to provide comments. She says it was hard to watch, mostly because she absolutely believes the interview is Simpson's confession.
"I've never had much doubt he was the murderer," she says. In the interview, Smith says he slips back and forth between the "if" hypothetical and the more present, "I did."
Says Smith, "He talks as if he was there."
She wants to warn survivors that watching the interview could be a trigger for them, and to make sure to take caution and practice self-care appropriately. ( Read more about triggers here.)
She hopes the special will raise awareness about the ties between domestic violence and homicide, a link that wasn't as apparent during the 1995 trial.
"I have this really strong memory [after Simpson was acquitted in 1995] hearing one of the jurors say, 'I don't know why they were talking about all this domestic violence; this was a murder trial.' We had not done a good job of educating the public at that time if the jury could see no connection. We have made significant progress since then," says Smith, adding, "Any batterer can be homicidal."
Even though Simpson was acquitted on Oct. 3, 1995, 16 months after the murders took place, a jury unanimously found him responsible for both deaths on Feb. 4, 1997, in a civil lawsuit filed by the Brown and Goldman families. He was ordered to pay the families $35.5 million.
"I think part of his arrogance is that he did, in fact, get away with those murders," says Smith, citing an effective undermining of evidence by the defense who famously shifted the conversation to racism within the police department. "His blood was at the scene, her [Brown's] blood was in his car. He had a knife. He said he always kept a knife under the seat of his car."
Lethality Indicators
Even though Simpson may have been a star on the football field, Smith says, "He's a typical batterer. O.J. was a controlling, abusive man. He was abusive in a previous marriage and Nicole wasn't the last woman he abused."
Smith says there are distinct warning signs that point to an abuser turning lethal. For starters:
Strangulation. In one episode of abuse, Simpson had grabbed Brown around her neck, leaving visible marks. Escalating violence is a serious warning sign that an abuser may kill.
Sexual violence. "If you're sexually abused, it's more likely the abuser will choose lethal behavior," says Smith.
Weapons. Having access to weapons, threatening a survivor with a weapon or keeping a weapon in the house is a "pretty high warning flag," says Smith.
Smith believes Simpson's fame and wealth were barriers to Brown receiving help. She kept a diary, Smith says, that the jury was allowed to read. It detailed the abuse and its aftermath, including the times when police would be called only to ignore the violence and ask her then-husband for an autograph. At one point, she wrote that if she was killed, she wanted people to know it was Simpson who did it.
"Abusers, especially celebrity abusers, can afford very high-priced attorneys and essentially put the victim on trial. The defense assassinated Nicole's character to make OJ look like the victim," Smith says.
Where to Go from Here
Smith says society needs to start holding abusers accountable for their actions or more murders will take place.
"It starts by believing what we're hearing and then by looking for corroborating evidence that supports this—photos, texts, witnesses. You don't start by saying, 'Well, what did you say to him? What did you wear?'"
She holds out hope that the growing #MeToo movement will mean celebrity is no longer a protection factor for abusers and assaulters.
"People have voted for men who are clearly sexual abusers, so celebrity has always provided a lot of cover. We need to start looking at people's behaviors instead of who we think they are."
Read about another survivor's story of being abused by a famous celebrity in " The Process of Disclosure."
Looking for someone to speak with? Enter your location to find phone numbers for domestic violence experts in your area.


Have a question about domestic violence? Type your question below to find answers.