notes
An Order of Protection Should Mean No Guns
Lori Jackson Domestic Violence Survivor Protection Act would close a deadly loophole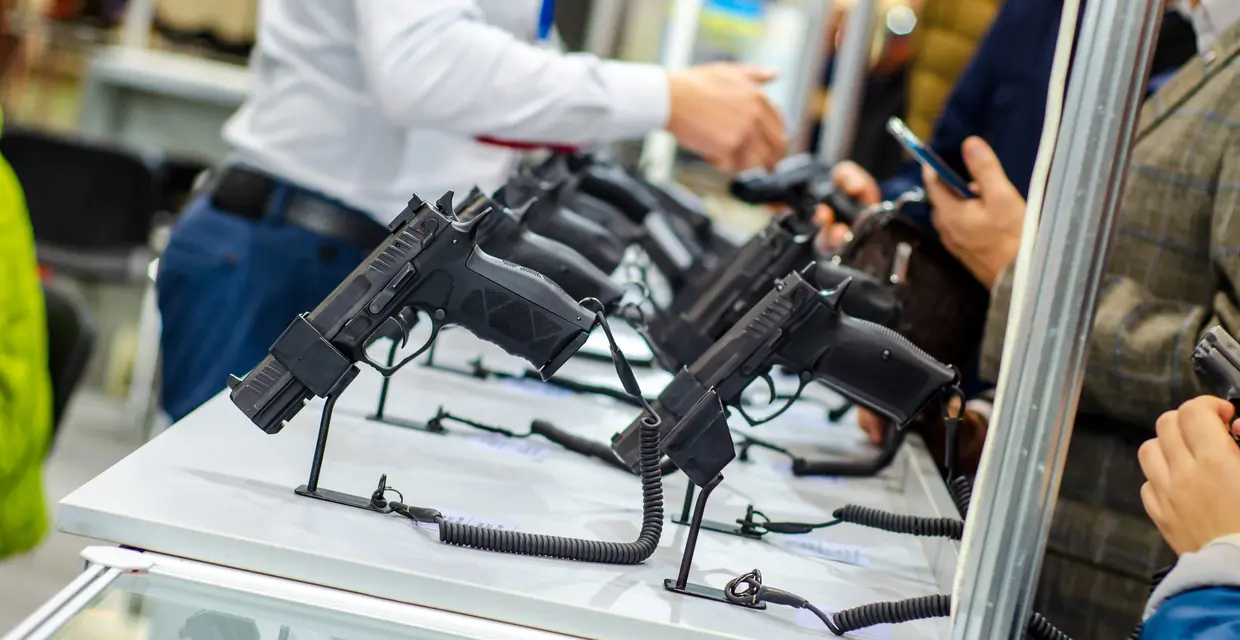 The most dangerous time for a domestic violence survivor is when they decide to leave. That's why it's a time when survivors often get a temporary restraining order against the person who is abusing them. But like many legal things, there's a catch that abusers can exploit.
Under federal law, people who have a permanent restraining order against them can't buy or possess a firearm. But the restraining order process typically starts with a temporary restraining order. And under those temporary restraining orders, there's no ban on firearms. That means abusers can get their hands on guns precisely when survivors are in the most danger.
U.S. Senator Richard Blumenthal and U.S. Representative Jim Himes are among those pushing for legislation to close this dangerous loophole. The legislation, called The Lori Jackson Domestic Violence Survivor Protection Act, would prohibit people from buying or possessing a firearm if they are under a temporary restraining order.
"Thanks to deadly loopholes in our federal laws, there's nothing to stop abusive dating partners and people with temporary restraining orders from buying or possessing a firearm," says Everytown for Gun Safety president John Feinblatt. "We applaud Senator Blumenthal for introducing this bill to close these deadly loopholes, which will help prevent what happened to Lori Jackson from happening again."
The bill is attached to the Violence Against Women Reauthorization Act, which has been stalled in the Senate.
The bill is named for Lori Jackson of Oxford, Conn., who was killed by her estranged husband after he legally obtained a handgun while he was under a temporary restraining order. "Lori Jackson's tragic death might have been avoided by a stronger protective order — through the reform we seek today," Blumenthal says.
And Jackson's death is, sadly, not an isolated incident. "Domestic violence is five times more likely to turn deadly for women when a gun is available," Blumenthal points out.
The legislation is supported by advocacy and support groups including:
Everytown for Gun Safety
National Coalition Against Domestic Violence
Newtown Action Alliance
Brady
Coalition to Stop Gun Violence
Connecticut Coalition Against Domestic Violence
Donate and change a life
Your support gives hope and help to victims of domestic violence every day.
"We need the Lori Jackson Domestic Violence Protection Act to help ensure that the over 10 million men and women who are physically abused by an intimate partner every year in the United States are protected during their most vulnerable moments, especially when such a threat has necessitated a court order to protect them," says Brady president Kris Brown.
If you file for a restraining order, be sure to double-check your state laws, which may offer different protections in restraining orders than the federal laws referenced in this article. It's important to know what level of protection your state provides. Some states, for example, have extreme risk protection orders to remove firearms. (Women'sLaw.org offers detailed state-by-state information.) As part of the process, authorities will likely ask you if the abuser has access to firearms. If they don't, be sure to let them know.
And of course, while protection orders that prohibit guns are a step in the right direction, they won't keep all abusers away from guns. Abusers can get their hands on illicit guns through interstate gun show purchases, private sales, sales arranged through a friend, theft, and other methods.
Get Involved
You can voice your support for the bill by calling your senator, which is way less intimidating than it sounds. We break it down for you in "How to Call Your Lawmakers."
Jackson's family hopes the bill will prevent future unnecessary deaths. "You don't realize what a family goes through when something like this happens. It doesn't go away, it's with you forever," says Merry Jackson, Lori Jackson's mother. "But if you could save another family, a couple of kids, from not losing their mom, it would mean the world to me."

Looking for someone to speak with? Enter your location to find phone numbers for domestic violence experts in your area.


Have a question about domestic violence? Type your question below to find answers.