notes
Your Rights as a Tenant
Housing laws that can help domestic violence survivors
By DomesticShelters.org
Apr 08, 2016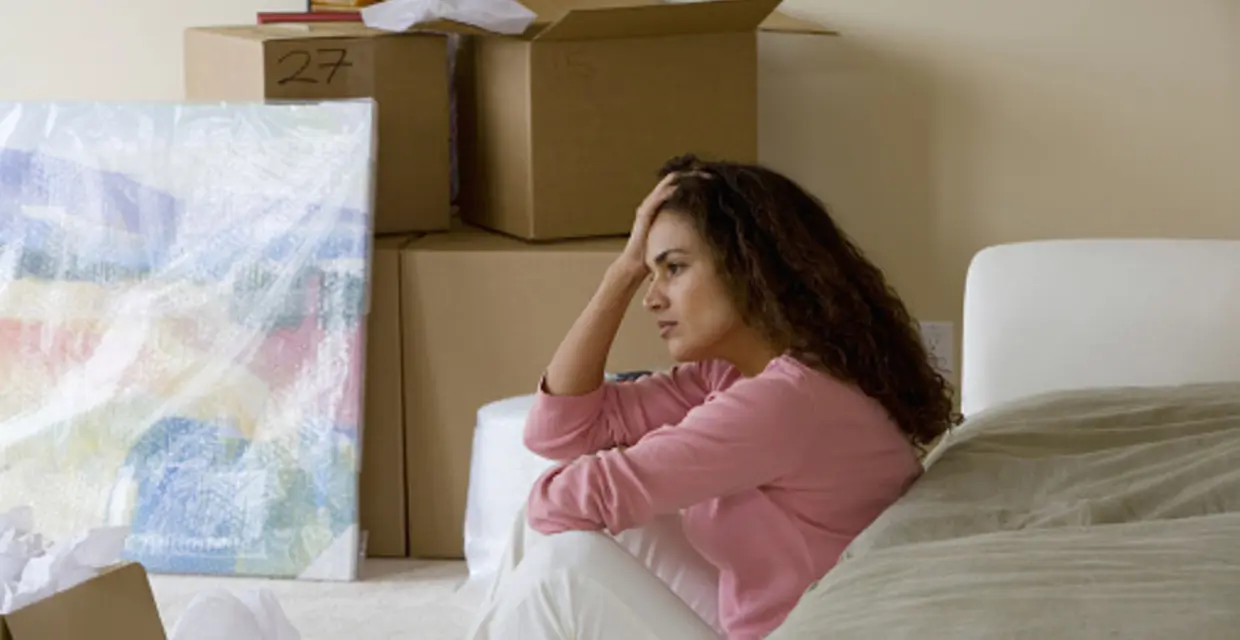 There are times when domestic violence survivors, in order to ensure their safety, need to leave their homes in a hurry. This can be a challenge when they're also renting and are required to give anywhere one to three months' notice before vacating.
There are also times when survivors are told they can no longer rent their home or apartment because of the actions of an abusive partner. Both situations can be seemingly impossible to fight, but luckily, laws were put in place to help them, whether they want to stay in their homes or are looking to break a lease.
In many cases, the first step can be as simple as keeping a landlord informed by writing a letter explaining the situation. "Often when landlords have a better understanding they will try to work with survivors," says Sandra Park, an ACLU attorney at the Women's Rights Project who focuses on the rights of domestic violence survivors. "Sometimes they just know that the cops were called and somebody was arrested. They don't know what happened. It can be helpful to explain the situation."
However, if they are still facing difficulty, Park suggests survivors reach out to a local legal services office (you can find one near you here). "They will likely know about state-specific law protections. A lot of states have laws on the books, and sometimes a number of protections can work in combination to stop an eviction."
Park points out that having an order of protection can be helpful, since it shows the landlord you're taking action to prevent future incidents and reminds the landlord that you can't control what the abuser does.
Federal Laws Focus on Women
On the federal side, two sets of laws could apply to domestic violence survivors struggling with housing issues, depending on the situation. The first, the Violence Against Women Act, says that women cannot be denied housing or evicted from their home based on domestic violence, dating violence, sexual assault or stalking. This law applies only to women and only those who are living in public or subsidized housing. It also provides these survivors with access to an emergency transfer to another home operated by the same provider if they are in danger.
The second law, the Fair Housing Act, prohibits discrimination in housing based on gender or other grounds. If, for example, an entire household is going to be evicted because of domestic violence against a woman, that eviction could legally be interpreted as discrimination.
States Offer Their Own Protections
Where federal laws don't apply, state laws may. Many states have their own, individual laws that protect domestic violence survivors. Find out what protections your state offers here. A common state law protects survivors against eviction based on an incident where the police were called.
State laws may also allow tenants to terminate their leases early in order to move to another property if the survivor does not feel safe. These laws help prevent people from being forced to stay in a location because they are financially liable for the rest of the lease term.
"A lot of states have early lease termination laws for people who are experiencing domestic violence," Park says. The criteria for qualifying varies from state to state, with some states more generous in terms of how quickly you can break a lease or what proof you need.
Nuisance Laws Can Work Against Survivors
Nuisance laws in certain jurisdictions can fine or penalize a landlord when disturbances occur on their property.
"Some people are seen facing eviction not because the landlord wants to evict them, but because local laws say if you call the police a certain number of times, or if there is criminal activity on a property, the landlord can be penalized," Park says.
Park says domestic violence survivors are the ones most likely to get targeted or impacted by these nuisance laws because they call the police more often. She says the ACLU has taken on a number of cases related to these laws.
She cites studies that have found that domestic violence is a leading reason for these nuisance laws being enforced. In a study of two update New York cities, domestic violence was the trigger for invoking a nuisance ordinance about half the time in one city, and 38 percent of the time in the other. And a Milwaukee study found that domestic violence was the third most common reason why the ordinance was enforced there.
Park's advice in this situation: "Survivors should reach out for legal assistance. They can contact the ACLU via aclu.org/nuisancesurvey. We take inquiries from survivors across the country."
Looking for someone to speak with? Enter your location to find phone numbers for domestic violence experts in your area.


Have a question about domestic violence? Type your question below to find answers.