notes
Finding a Safe Place
Five questions to ask yourself if your local DV shelter is full
By DomesticShelters.org
Sep 26, 2016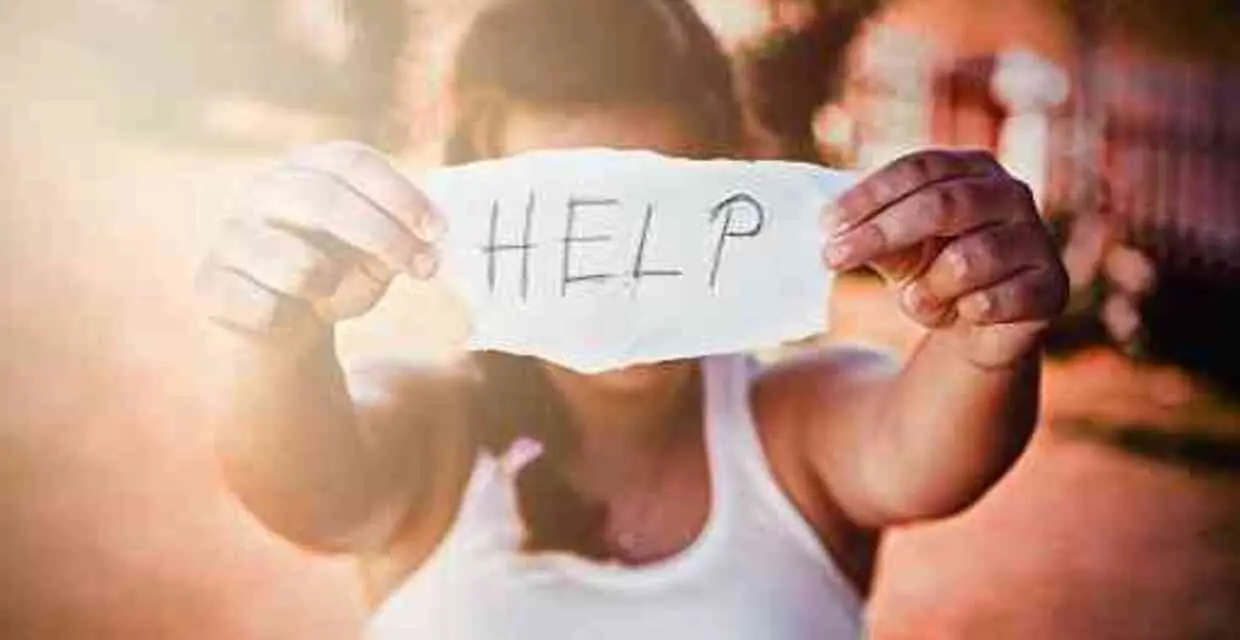 Imagine making this decision—do you spend another day in your home with your abusive partner, or do you spend a night, or more, on the street in your car, possibly with your children or four-legged family members?
Is one of those options actually "better?"
Unfortunately, these questions are the reality survivors of domestic abuse can face when there aren't enough resources in their communities to meet the needs of all victims. The National Network to End Domestic Violence conducts an annual one-day census of domestic violence programs in the United States. In 2015, they found that more than 40,000 victims found refuge in emergency domestic violence shelters during a 24-hour period, but that nearly 8,000 requests for shelter on that same day went unmet due to these programs' "lack of resources," aka, space.
For many survivors, hearing there's no room means making tough calls like the above. Survivors may return to their abusers, seek help from family and friends—and worry that they're putting their loved ones in harm's way—or become homeless. One study by the National Center on Family Homelessness found that 50 percent of homeless women reported domestic violence to be the cause of their homelessness.
So, what can survivors do when the shelter says they're full? To quote Arthur Ashe: "Start where you are. Use what you have. Do what you can." Start here, by asking yourself the following five questions and seeing if they spur any ideas.
Where Will You Feel Safest?
Chad Dion Lassiter, MSW, social worker with the National Association of Social Workers and President of Black Men at Penn at the University of Pennsylvania School of Social Policy and Practice, counsels domestic violence survivors in the Philadelphia area.
"It's heartbreaking for those of us who are service providers when survivors are turned away," says Lassiter. When helping survivors find a safe place to relocate to, he says his goal is not simply to move them to anywhere that has availability. Rather, he says it's more important for a survivor to feel empowered to think for themselves regarding where they feel the safest.
Lassiter knows survivors who have stayed in their car for a few nights to escape an abuser. Though not ideal, it was their key to survival, he says. Before making that call, think about people you know that your abuser may not—a coworker, a person in your church, a more distant relative. Can you call on any of them to provide you a temporary place to escape to if shelter isn't an option?
"Family should be viewed from a strength-based perspective in that many of the persons I have had in counseling resided with their family members and those family members helped them in their healing process and encouraged them to seek help," says Lassiter.
However, there are times in which families have been targeted by the abuser, usually as a means to find the survivor. An abuser might adopt a new caring, concerned persona, one who is apologetic and sincere sounding, desperately asking family members where the survivor might be so that he or she can "just make sure they're OK." Lassiter warns that family members should be prepared for this and always keep the location of a survivor confidential under all circumstances.
Can You Find Other Types of Support While Looking for Shelter?
Being turned away from a shelter, says Lassiter, can leave a survivor feeling distraught, depressed and possibly turn to maladaptive ways of coping, such as using alcohol or other substances. "It ultimately makes them feel like no one truly cares."
Even if your local shelter is full, don't overlook the other services your local domestic violence organization can provide. Support groups and counseling can be vital tools in finding the strength and support a survivor needs during a tough transition.
"The victim has to stay in the moment and learn what it means to break that vicious cycle by being open to the therapeutic process and not blaming themselves," says Lassiter. "They need to not look in the mirror and say, 'Why didn't I get out before this?' It's about stopping those negative thoughts."
Additionally, adds Lassiter, "counselors can advocate for victims who may not have a voice. They may be able to speak to [a survivor's] place of work, to help them be more understanding regarding schedules. They may help them find housing down the road."
Have You Called Shelters Near Your City?
Though it's not possible for all survivors, especially those with children, survivors who are able may find that moving temporarily to a different city will provide more shelter opportunities. This may also give a survivor the added benefit of being in a place where it's harder for their abuser to stalk or harass them.
Have You Asked About Other Safe Havens?
Talking to an advocate at a domestic violence shelter can uncover additional resources beyond just their shelter. Is there a women and children homeless shelter in your area? How about a local church that could open its doors as a safe haven for survivors? Can you search for a room to rent in someone's home? If your resources allow, can you rent a hotel room for a night or two until you can get a restraining order or contact out-of-town family members?
Have You Looked Into a "Kick-Out" Order?
Many survivors remark, and rightly so, that when abuse occurs, it is the abuser who should have to leave the home, not the survivor.
Sometimes called residence exclusion or "kick-out" orders, these types of provisions added on to orders of protection are offered in various capacities in most states. When granted, they decree the abuser is court-ordered to move out of the residence, typically after one visit back to retrieve personal items, accompanied by law enforcement.
However, the boundaries of these provisions vary widely from state to state, so make sure to talk to a trained domestic violence advocate or attorney about the laws that exist where you live. Kick-out orders can also be complicated to obtain, according to some law firms. In California, for example, documentation of physical violence almost always has to be presented to a judge, among them, police and hospital reports.
Looking for someone to speak with? Enter your location to find phone numbers for domestic violence experts in your area.


Have a question about domestic violence? Type your question below to find answers.