notes
Not in My Neighborhood
Does a shelter make a community less safe, or cause home values to drop?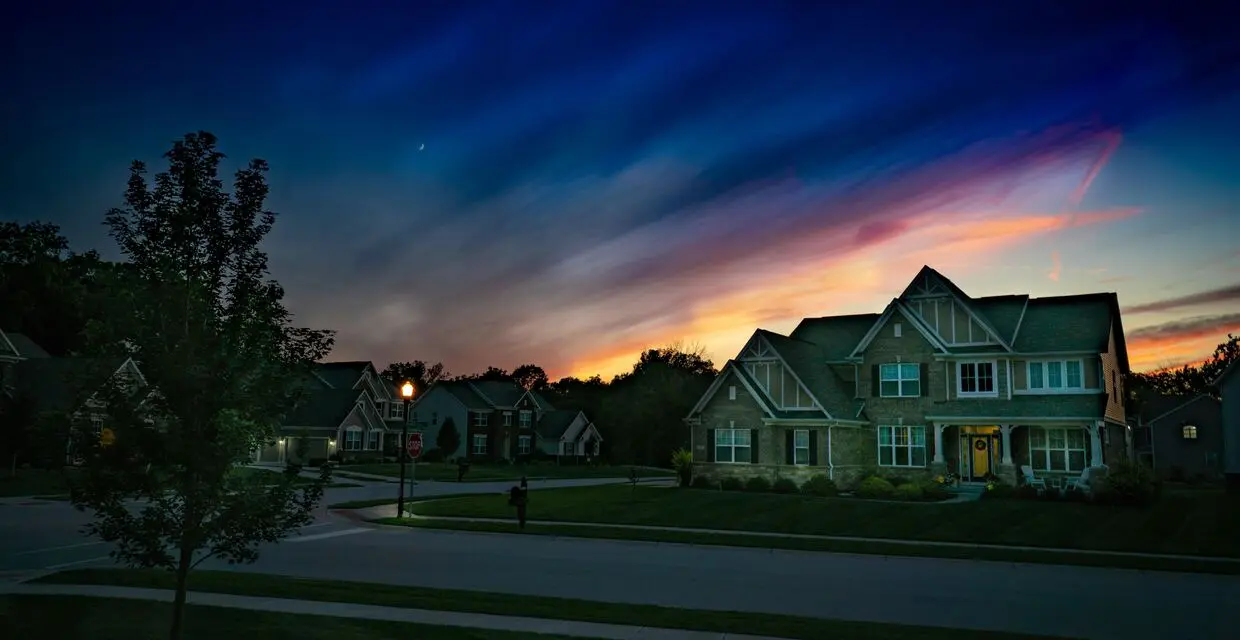 Most of us would probably agree that homelessness is a bad thing. Domestic violence, too—both of those problems should be solved ASAP. But when the solution is building an emergency shelter, many of those who were pro-solving the problem would likely be anti-putting a shelter in their neighborhood.

Not in my backyard. But somewhere. Just not here.
Donate and change a life
Your support gives hope and help to victims of domestic violence every day.
Why does there seem to be a general hesitation to live near a shelter or in an area with low-income housing? Mostly, it's misconception, at least, according to advocates who say shelters do not increase crime in neighborhoods and rarely affect property values.
Homeless Shelters Vs. Domestic Violence Shelters
There are at least 10,000 homeless shelters in operation in the U.S. and 2,430 domestic violence programs, the majority of which offer shelter, according to data on DomesticShelters.org. Studies focusing on a shelter's impact on the surrounding area are sparse, and typically focus on long-term transitional housing, such as low-income or subsidized housing. Those studies done on shelters usually focus on homeless shelters and results are localized to a specific area, such Pocatello, population 55,000, located in southeastern Idaho. The Idaho State Journal found that home property values near a 24-unit homeless shelter were assessed at $10,000 to $15,000 higher than five to 10 blocks further way, but that police responded to the area on average three times a week for things like disturbances, vandalism and trespassing.
And in New York City, a study from the Independent Budget Office found that residences within 500 feet of a homeless shelter sold for 7 percent less than a comparable property further away. When the shelter was women and children only, the property was not quite as affected, selling for only 6.4 percent less.
The Guardian did its own study of 11 homeless villages—city-sanctioned camping areas for homeless individuals and families— in Seattle and Portland and found that in five of the 11, crime actually went down in the surrounding area after the villages were created. In four, crime went up nominally, and in two neighborhoods, crime increased more substantially.
Do these studies support the fear-driven protests that can arise when a shelter is proposed? That's a question Kelly White, co-CEO of SAFE Alliance in Austin asked herself when SAFE opened its 184-unit low-income housing project for survivors of domestic violence. The building went up adjacent to their campus, which has been in the neighborhood since 2000.
"We went door to door and I think we had one or two disgruntled people. Even then, it wasn't significant," she says.
White describes the area surrounding their campus as a lower- to middle-class socioeconomic area, with single-family homes and apartments. They're situated on a fairly busy street with a community college across the way, and a golf course and library nearby. She says they try to keep a low-profile, mainly for the safety of residents who are starting over after escaping potentially dangerous abusers.
While their complex opened without turmoil, White acknowledges homeless shelters face far more pushback than domestic violence shelters.
Here it's important to note how homeless shelters and domestic violence shelters operate differently. Often, homeless shelters require residents to leave in the morning and come back at night, resulting in the daytime loitering and transience that can occur near these facilities when residents have nowhere else to go. At domestic violence shelters, survivors typically can stay in shelter all day and are allowed to come and go as they please for parenting duties, work, to find permanent houseing and other everyday dealings.

Sadly, the two services are intricately linked—at least 50 percent of homeless women cite domestic violence as the cause of their homelessness. And 80 percent of homeless mothers with children have experienced domestic violence in the past.
"The perception of homelessness is the chronically homeless, alcoholic, man on the street, and people don't see that it's a much more complex and nuanced problem," says White. It's a battle they face when they work with homeless shelters who often get far less support than the survivor shelter White helps run.
But, Is It Dangerous?
The majority of crime surrounding homeless shelters involves loitering and its related issues, like vandalism, trespassing, theft or drug use. As the few studies noted, crime doesn't always increase in areas of homeless shelters and, in some cases, decreases, ostensibly because getting people off the street lessens the chance of them committing a crime to stay alive.
Domestic violence shelters have their own misconceptions to overcome—dangerous abusers stalking the gates, wielding weapons in case their victim should try to leave. It's just not the case, says White. In the rare instance an abuser does find the campus, White says they can't get far.
"When we call [the police], they come. There's very much a heightened police presence, and we lean on that." If an abuser did happen to try and get on campus to find someone, "they're going to get picked up by the police," White says confidently.
Additionally, residents of the shelter are allowed—encouraged even—to stay inside or near the shelter for their own safety. In SAFE's case, the campus not only contains a 105-bed shelter, but also a child development center, on-site school and a forensic clinic for sexual assault victims.
She says community residents are often surprised to find out how big SAFE's campus is, but White says the real issue is that they're hardly big enough.
"We have 105 people on the waiting list to get into shelter," she says. "We get 20,000 calls a year."
Want to help support your local shelter? Check out our Shelter Wish List page where domestic violence shelters from around the country have requested some much needed items.
Photo by Kent Rebman on Unsplash.
Looking for someone to speak with? Enter your location to find phone numbers for domestic violence experts in your area.


Have a question about domestic violence? Type your question below to find answers.