notes
Documenting Domestic Violence Evidence
VictimsVoice helps you secretly collect relevant, legally admissible evidence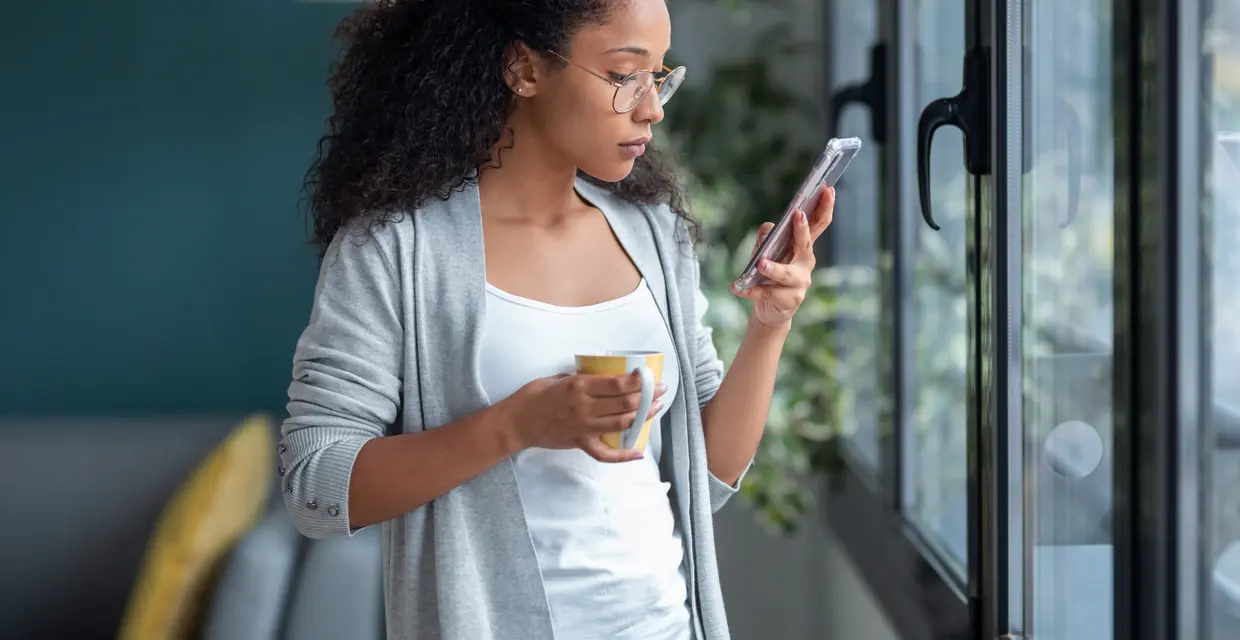 Sheri Kurdakul and her three siblings survived child abuse and domestic violence at the hands of their father. Although he was arrested, they suffered a second blow from the court when limited domestic violence evidence led to his conviction of a mere six weekends in jail.

And Kurdakul's story is far from unique. Less than half of domestic violence incidents are reported to law enforcement, and of those, only about a third are actually prosecuted.
After years of dealing with and working through the trauma her father caused, Kurdakul became inspired by her 10-year-old daughter's award-winning science-fair project—an anti-bullying app—and decided to create something similar for domestic violence survivors.
"The original idea was just a digital diary," Kurdakul says. "It wasn't until I went out to lunch with a friend of mine, who's an attorney, and she started telling me about the Daubert standard. It's the evidentiary standard that any expert testimony or evidence must meet in order to be admissible in court. That's really when things pivoted for us, and I started tackling the project from a legal perspective. I wanted to create a legal tool for domestic violence survivors."
A Safe Way to Collect Domestic Violence Evidence
VictimsVoice is a progressive web application, which is a web-based app that recognizes your device. That means you access it via web browser rather than downloading anything to your device.
"We are not an app that you would find in any app store," Kurdakul says. "You don't download it to your device, because an abuser could see that icon on your phone. Not to mention, when you download an app, even a free one, that means there's a receipt, and we wouldn't want that."
Because it's web-based, you can log in from a friend's device, a work computer or a library—wherever is safest. And it's highly secure. In fact, VictimsVoice meets HIPAA, VAWA, VOCA, and FVPSA privacy and security regulations.
The app assists you in documenting incidents of physical and sexual violence, stalking, verbal abuse, and more. As far as what to document, don't worry. The app will walk you through it. Kurdakul had prompts built in including date, time, location, injuries, etc., because she knows the people using her technology might not be thinking straight.
"They're in a state of trauma as it is, so we didn't make any assumptions about them knowing what to document and how."
Making Documenting DV Accessible
Kurdakul chose to set up her company as a corporation rather than a nonprofit for a noble reason.
"I understood very clearly that VictimsVoice is a tool, and one that I hope shelters and DV agencies will use. But it is not a resource, and I did not want to be going after the same funding that really needs to be in those shelters and those programs that are geared to help victims."
Still, as a for-profit social impact company, there are ways around the $39.95 per year subscription cost for survivors who cannot afford it. Individual and corporate donors make it possible for VictimsVoice to provide gift subscriptions to users as needed.
Donate and change a life
Your support gives hope and help to victims of domestic violence every day.
"We created a partner program in which we partner with district attorneys, victim and witness advocates, nonprofits, family law attorneys and more to bulk prepay these licenses. So, they're paying for the licenses in advance and giving them out to people who need them. And part of our partner criteria is that they always have the ability to provide a license if someone requests one," Kurdakul says. "And if anyone out there feels the need to have a license and there's not a partner in their area, they should reach out to us via social media. We are sitting on a pile of cards that have been graciously donated by other survivors, and we will happily provide them an activation card at no charge. So far, we've never had to turn anyone away."
And that's not all. VictimsVoice is also helping survivors get back on their feet with an interest-free loan program.
"Ten dollars out of every $40 license donation goes into a fund where we give out up to a thousand-dollar, interest-free loan with up to six months to pay it back. So a victim can get cash in their hands within 48 hours to get out and feel safe," Kurdakul says. "And then when they pay it back over that six months, they're paying it forward because that money goes right back into the fund to help those that come behind them. So, yes, we are a for-profit company, but no, we are not a typical for-profit company. Our mission comes first, always."
Learn about more apps that can potentially help survivors escape abuse in "Lifesaving Apps for Survivors of Domestic Violence."

Check out Sheri's webinar where she covers the ins and outs of using technology to create legally admissible evidence of abuse.
Looking for someone to speak with? Enter your location to find phone numbers for domestic violence experts in your area.


Have a question about domestic violence? Type your question below to find answers.