notes
How Domestic Violence Can Injure the Brain
Physical violence, stress, and mental health issues can take a toll on brain health
By DomesticShelters.org
Dec 19, 2016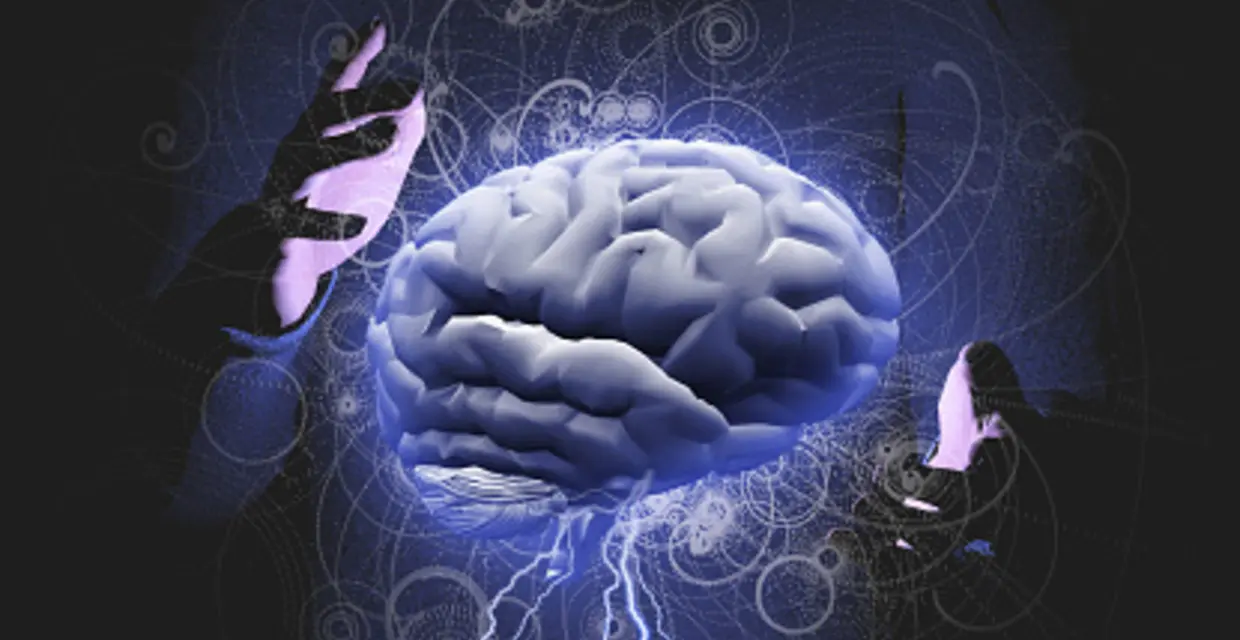 The 2015 movie Concussion spotlighted chronic traumatic encephalopathy (CTE), a rare disease found in people who suffer multiple blows to the head. As in the movie, CTE is most popularly discussed in the context of football players and soldiers who have had many—even thousands—of blows to the skull, either through aggressive tackles or combat. But it's also seen occasionally in survivors of domestic violence whose partners have been physically abusive.
"Folks who experience domestic violence have a high risk of traumatic brain injury," says David Cifu, MD, chair of the department of physical medicine and rehabilitation at the Virginia Commonwealth University School of Medicine. He's also the principal investigator on a $62.2 million federally funded study aiming to better understand how to prevent, diagnose and treat brain injuries.
There are various types of traumatic brain injury, including bruising of the brain from a direct or indirect force, or brain cell damage from repetitive movements like shaking, or as a result of one's head coming to a severe and sudden stop when in motion, such as one might experience in a car accident. Both can cause a concussion and related symptoms, though some may leave no obvious symptoms.
An individual would need to have thousands of these injuries before CTE developed, Dr. Cifu explains. That's why it's seen most often among football players, combat veterans and people with self-injurious head-banging behaviors. But other factors—including high stress levels, anxiety, depression, mental illness, PTSD and substance use—can increase the risk of CTE. All of these factors are experiences not uncommon among domestic violence survivors.
Donate and change a life
Your support gives hope and help to victims of domestic violence every day.
Some Warning Signs of Concussions
Dr. Cifu says survivors are "probably at a high risk of concussion every time they are [physically] abused. Concussions don't take a tremendous amount of force—they can happen if you're hit in the head or knocked into a wall, especially if it's by someone who's not of equal size."
Concussions show symptoms such as headaches, dizziness, sleep issues and double vision, as well as irritability and low tolerance for frustration. For example, if three kids are asking questions at the same time, someone who has suffered a concussion might start screaming or crying. This is because the concussion has impeded their ability to alternate their attention.
People with concussion might also have trouble with memory or complex tasks. Driving and household tasks might be manageable, but budgeting might be challenging. Impulse control can also be a problem—they might be prone to taking excessive risks, gambling or binge eating.
Concussions are treatable with rest and professional help, and most of the damage to the brain can be reversed. But domestic violence survivors may face factors that make it harder for them to recover, such as a lack of access to good health care, continued exposure to stress, poor living conditions and further abuse. And other mental health conditions, such as anxiety, depression and substance use, can worsen the effects of concussion and make it harder to heal.
Repeat concussions cause more damage. "Each time you get a concussion, even if symptoms resolve, there's a part of your brain that isn't working as well," Dr. Cifu says.
Serious Long-Term Effects
"In the last 5 to 10 years there's been more attention to the question of what are the long-term outcomes of surviving a single brain injury. We know that there are people who survive a single moderate to severe brain injury who go on to develop neurodegeneration," says Kristen Dams-O'Connor, Ph.D., co-director of the Brain Injury Research Center at Mount Sinai School of Medicine in New York City. And if one traumatic brain injury can cause serious long-term side effects, it lends researchers to believe that multiple brain injuries put victims at even higher risks for issues like CTE.
Dams-O'Connor says that behavioral interventions can help people with cognitive, memory, emotional regulation and executive functioning problems after traumatic brain injury. One intervention is training in problem solving—how to identify problems, think of alternatives, enact an alternative and evaluate how it worked. Another is a structured method for helping someone identify emotions, understand the difference between different emotions, understand what triggered the emotion and learn to respond more effectively when that situation happens again.
Dr. Cifu points out that survivors are also at risk for moderate brain injuries such as subdural hematomas (a pool of blood on the brain that creates pressure), which are much more damaging to the brain than concussion. As few as three subdural hematomas could lead to a very high risk of CTE or other forms of dementia.
"When you layer on brain injuries you get the potential for more difficulties," Dr. Cifu says.
Rare, But Possible
CTE is very rare, with possibly less than 200 documented cases worldwide, though Dr. Cifu acknowledges that it occurs more often than that. The first signs of CTE generally appear years or decades after most of the brain injuries occurred. Unlike other types of dementia, CTE's early symptoms are usually paranoia, anger, and suicidal or homicidal behavior. A couple of years later symptoms such as motor control, balance problems and short-term memory loss appear. Ultimately, the disease progresses like Alzheimer's, with limited cognitive functioning and loss of independence.
Dr. Dams-O'Connor notes that while a history of physical abuse might increase your risk for CTE or other forms of dementia, it doesn't mean you're destined for trouble. She points out that, of the thousands of people who played football, only a small number have been diagnosed with the condition.
But there are decades of research studying the link between traumatic brain injury and dementia. The doctor says there is strong evidence that shows the more severe a brain injury, the more likely a person will develop dementia later in life. And the more brain injuries one suffers, the higher the risk.
For more articles about domestic violence and the brain, consider reading "How Trauma Rewires the Brain" and "How Strangulation Affects the Brain".
Looking for someone to speak with? Enter your location to find phone numbers for domestic violence experts in your area.


Have a question about domestic violence? Type your question below to find answers.