notes
The Number You Need to Know
No matter where you are in the U.S., this 24/7 hotline can help
By DomesticShelters.org
Feb 25, 2015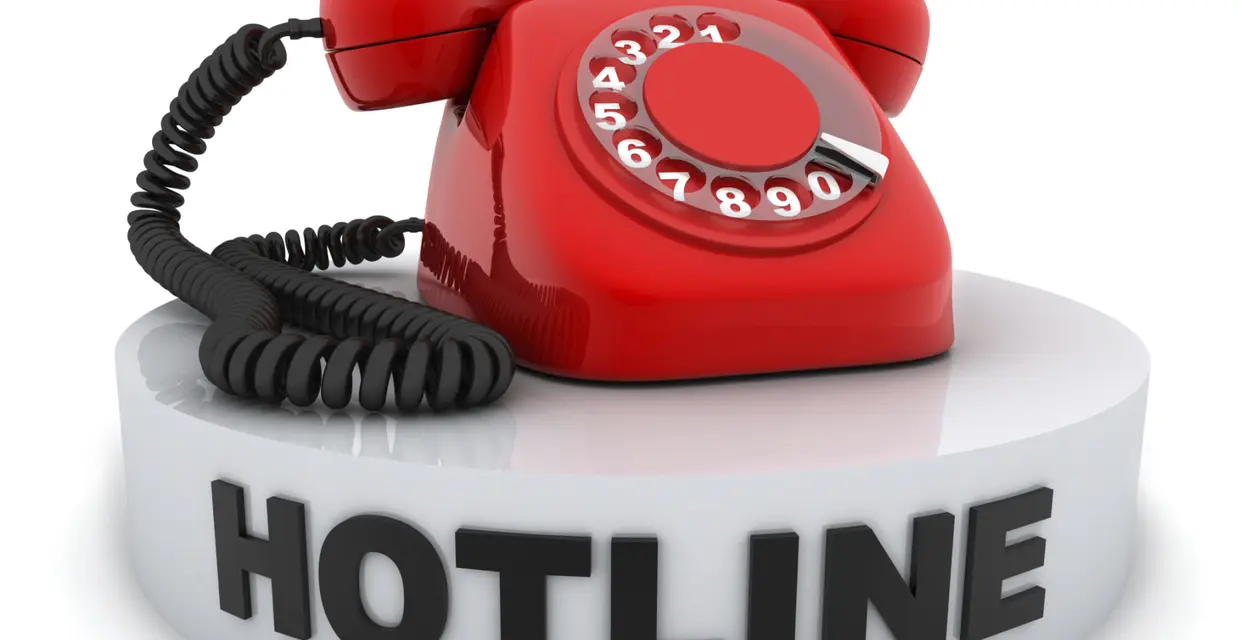 Escaping to a domestic violence shelter saved Jane's life. She endured years of horrific abuse at the hands of her husband—at one point, he almost choked her to death in front of their five-year-old son, but police intervened in time. One morning, after he went on an especially violent rage that left their three-year-old daughter shaking and crying under her blankets, Jane packed what she could in her car, pulled her son out of school, and the three of them fled to a shelter where Jane began her new life. "Because the domestic violence shelter was there, my children and I are alive," she writes on the National Domestic Violence Hotline's website.
Jane's story took place in the '80s, before the Hotline existed. But her story is repeated every day, by survivors all over the country. Luckily, they now have just one number to call: 800-799-SAFE. Established in 1994 after President Clinton signed the Violence Against Women Act, the Hotline took its first call in 1996. By 2003, advocates had answered 1 million calls, not just from survivors, but also from friends and family members of survivors, and abusers themselves seeking help. By 2013, the Hotline had answered a staggering 3 million calls. That same year, President Obama reauthorized the Violence Against Women Act to continue to support the Hotline, among other services, and added provisions to extend the protection for Native American women and members of the LGBT community.
Domestic Violence Hotline Can Help
Staffed with expert and experienced advocates 24 hours a day, seven days a week, the Hotline provides confidential support to women, men, children and families affected by domestic violence. Callers can remain completely anonymous and calls are always confidential. The advocates also offer interpretation services for more than 170 languages.
Even if you're unsure if what you or a loved one is experiencing could be defined as abuse, advocates are available to listen and talk you through next steps. No matter what stage you're in or what role you play in a domestic violence situation, it's OK to call.
The hotline can help to:
Connect you with shelters and service providers in your community. These organizations can help you with an immediate place to stay, counseling, support groups, legal help or acquiring an order of protection.
Provide education. If you just want to learn more about the signs of abuse, are questioning a relationship, advocates can give you red flags and warning signs to look out for.
Safety planning. If you're ready to leave an abusive situation, advocates can help you create a safety plan to get out.
To reach the National Domestic Violence Hotline, call 800-799-SAFE (7233) or visit thehotline.org where you can also talk to an advocate through a live, online chat. Make sure you're calling from a secure phone and hang up immediately if your abuser comes home. Always make sure to clear your phone history or your online browsing history, after visiting or calling the hotline.
Looking for someone to speak with? Enter your location to find phone numbers for domestic violence experts in your area.


Have a question about domestic violence? Type your question below to find answers.