notes
Calling a Hotline: Part II
Local hotlines mostly field calls from survivors needing immediate, emergency shelter
By DomesticShelters.org
Jul 28, 2017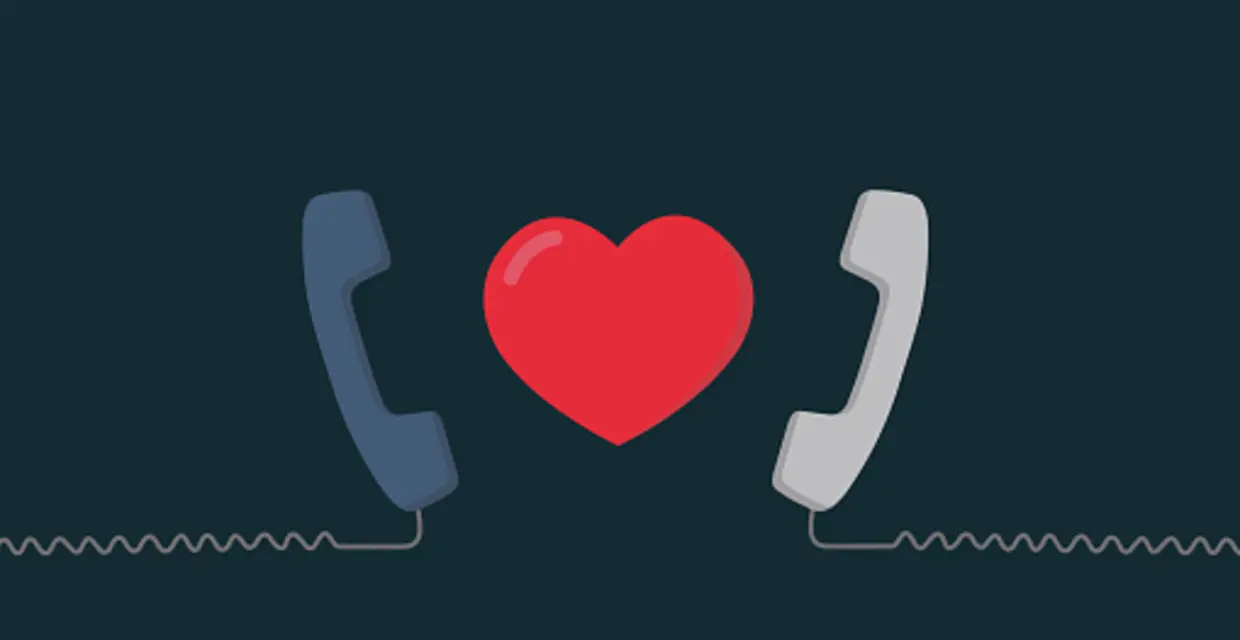 In Part I of our "Calling a Hotline" series, we talked to the National Domestic Violence Hotline. When fully staffed, 60 people wait by the phones to answer calls from survivors and others around the country who have questions about domestic violence—Is what my partner doing to me abuse? What can I say to my friend/daughter/neighbor to help support her?
In Jefferson City, Mo., the local hotline at the Rape and Abuse Crisis Service shelter is staffed by just one person at a time: the shelter manager on duty. Executive Director Alden Henrickson says they might get one call a day, and it's rare that they'd ever come two at a time. But when the phone does ring, "We drop everything for the hotline calls."
We posed some frequently asked questions to him about local crisis hotlines like his.
Why would I call a local hotline instead of a national one?
You might feel more comfortable calling a hotline in your community, one that is more familiar with local resources available, the culture of the town or city you live in or is better equipped to answer specific questions you have regarding logistics of escaping. You may have called a national hotline that referred you to a local shelter to see if there was room available. Or, you may already have a safety plan in place and are ready to leave your abuser, and need a local advocate to help you find a safe place to go, whether it's the shelter or some other transitional housing option in your area.
What can a shelter manager do to help me if I call?
Shelters managers are the backbone of his nonprofit, says Henrickson. At their center, they have three who work the weekly shifts, and they receive 48 hours of training before they're allowed to answer the hotline. The shelter manager can tell survivors who are ready to leave their abusers if there's a room available at the 36-bed shelter, which serves nine counties in Missouri, and walk survivors through the process of coming in.
If the caller is looking more so for advice, information about abuse tactics, safety planning, legal help or something else that's not shelter-related, they're transferred to one of the domestic violence advocates or case managers on staff who have additional training and expertise in domestic violence issues. At a local hotline like Henrickson's, depending on the time of day they're calling, the survivor may need to wait while the shelter manager contacts an on-call advocate, sometimes waking them up in the middle of the night if the need is urgent.
Can I call a local shelter's hotline any time, any day?
This will depend on the individual hotline's hours of operation, though most are available 24/7. (You can find your local shelter's hours by searching for one near you at DomesticShelters.org.) Typically, local hotlines are limited by how many staff or volunteers they have available to handle the phones. At Henrickson's shelter, there is a shelter manager by the phone around the clock, so callers will always be able to reach a person whenever they need to reach out for help.
It's a small town—how can I be sure no one will find out I'm calling my local hotline? What if I go to the shelter and see someone I know?
This is a completely normal fear, especially if the survivor lives in a town where everyone seems to know everyone else, or if the abuser is someone prominent in the community. Henrickson says, "We go out of our way to keep everything confidential. They [survivors] don't have to reveal anything they don't want to." While many shelters track specific demographic information in order to apply for grants, giving this information is voluntary, as well as any other specific details you want to share, including your name or the name of your abuser. And, it's up to you if you want to involve police.
"They're under no obligation to report abuse to the police, if they don't feel comfortable pressing charges. That's up to the survivor," says Henrickson. Additionally, there is a code of conduct in place that helps preserve people's anonymity when they go to shelter. "You can't tell anyone else who else is in shelter with you."
If I'm ready to leave, how does the shelter manager determine if I'm eligible for shelter?
"For us, we're certified as a domestic violence, sexual assault and stalking nonprofit, so a client has to exhibit [any or all of] those types of things to come in, in order for us to be covered by grants and funding," explains Henrickson.
Donate and change a life
Your support gives hope and help to victims of domestic violence every day.
Some shelters may ask a survivor when the last abusive incident occurred. Often, it's to help assess if the survivor is in immediate danger. But Henrickson says abuse doesn't necessarily have to be recent in order for someone to seek shelter there. He acknowledges that it may take some time for a survivor to realize they are in trouble. "It can lay dormant for a long time, that feeling of 'I'm in a bad situation.' If they feel at risk now, we want them to come on in."
Women and children survivors are welcomed at the shelter. They help male victims too, but men are placed at nearby hotels for the safety and comfort of women survivors who make the majority of their participants. This is the typical protocol for most local shelters.
Of the 208 individuals staying at Henrickson's shelter in one year, 88 of them were children. He says it's a sad, but promising, number.
"These women know they want a better life for their kids."
What if your local shelter is full but you need to leave your home to stay safe? Read, "Finding a Safe Place," which gives you five questions to ask yourself to help determine where you may be able to escape to. Also, consider reading Calling a Hotline When There are Barriers in the Way.
Looking for someone to speak with? Enter your location to find phone numbers for domestic violence experts in your area.


Have a question about domestic violence? Type your question below to find answers.