notes
From Bully to Batterer
Can childhood bullying turn into domestic violence later in life?
By DomesticShelters.org
Jul 03, 2015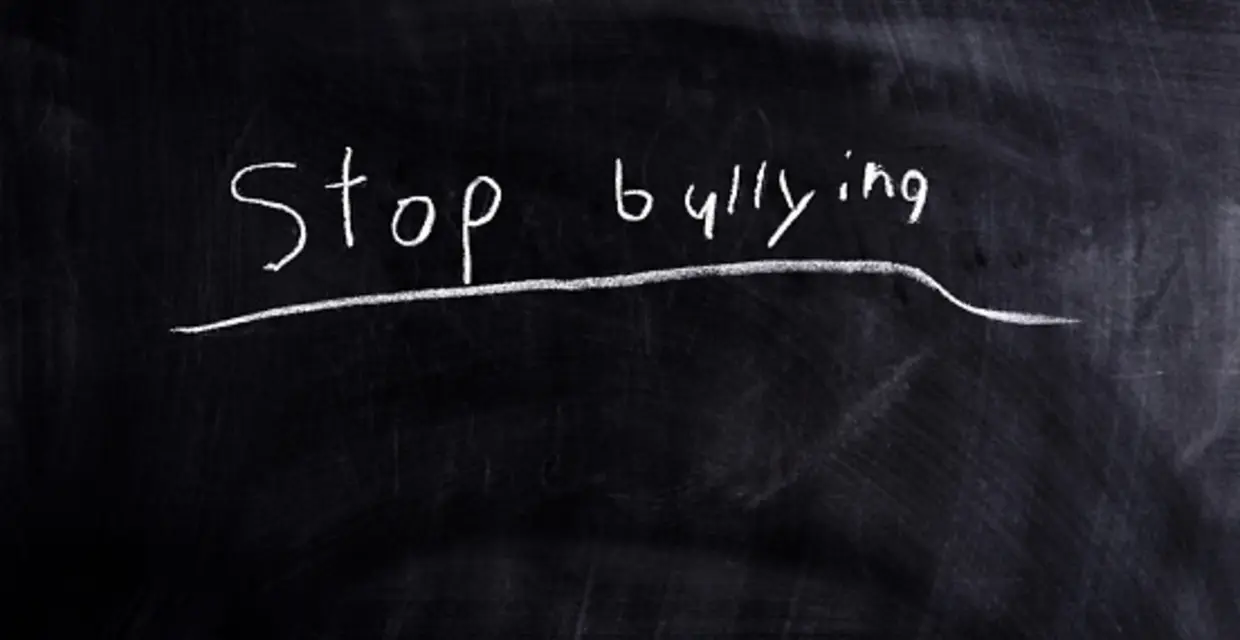 There's a lot of attention, and rightly so, on bullying these days. No longer is teasing and name-calling being accepted as just "kids being kids." The negative effects of bullying can often be devastating, leading to physical injuries, emotional difficulties like anxiety and depression, problems concentrating in school and social development issues. But it doesn't stop there—some domestic violence advocates warn that bullies may carry their aggressive behavior into adult relationships.
"There's definitely a correlation between children who bully and adults who batter, however that is not to say that all children who bully will become batterers or that every adult batterer was a bully," says Yelitza Zamora, community engagement manager with Harbor House of Central Florida, a domestic violence organization that offers anti-bullying prevention programs to schools in the area. Zamora says childhood bullying, like any other aggressive behavior, boils down to having power and control, the exact same factors in which adult domestic violence is rooted. This can lead to not just physical violence as an adult, but emotional, verbal, financial or other types of abuse.
According to the Centers for Disease Control and Prevention, young people who bully are at a higher risk for substance abuse, academic problems and violence-related problems later on in adolescence and adulthood.
"We believe violence is 100 percent preventable," says Zamora. "Our prevention programs are intended to stop violence before it happens but often times we find that intergenerational violence occurs in the family and the children have already been exposed to it."
The CDC agrees, reporting that youth are more likely to be a bully if they experience harsh parenting by caregivers or are exposed to accepting attitudes about violence. "Bullies may be experiencing violence at the home where their own power and control has been taken [away], so they seek to regain it in a school setting where they may mimic the same violent behavior they see at home," says Zamora, adding, "Not all bullies are … insecure or troubled children. Sometimes bullies can be popular, confident, kids, who have a lot of influence in their school."
Harbor House offers anti-bullying prevention called Our Little Leaders of Courage, which is targeted at kids ages 3-11. "The program encourages children to safely intervene in the presence of bullying, learn to identify leaders who can help and are taught to refer their friends and family to the proper authorities." But Zamora says parents everywhere can get involved in helping to stop bullying by addressing the problem as soon as they see it happen.
"Even if the child isn't a bully or being bullied, encouraging him/her to intervene when another child is being bullied can reduce and potentially eliminate bullying entirely. Children are more likely to stop their bullying behavior when another peer gets involved as opposed to an adult intervening. Teaching our kids to become safe bystanders can make a world of a difference.
Looking for someone to speak with? Enter your location to find phone numbers for domestic violence experts in your area.


Have a question about domestic violence? Type your question below to find answers.