notes
5 YA Novels About Dating Violence for Teens and Adults
As these stories reveal, dating abuse doesn't always leave behind bruises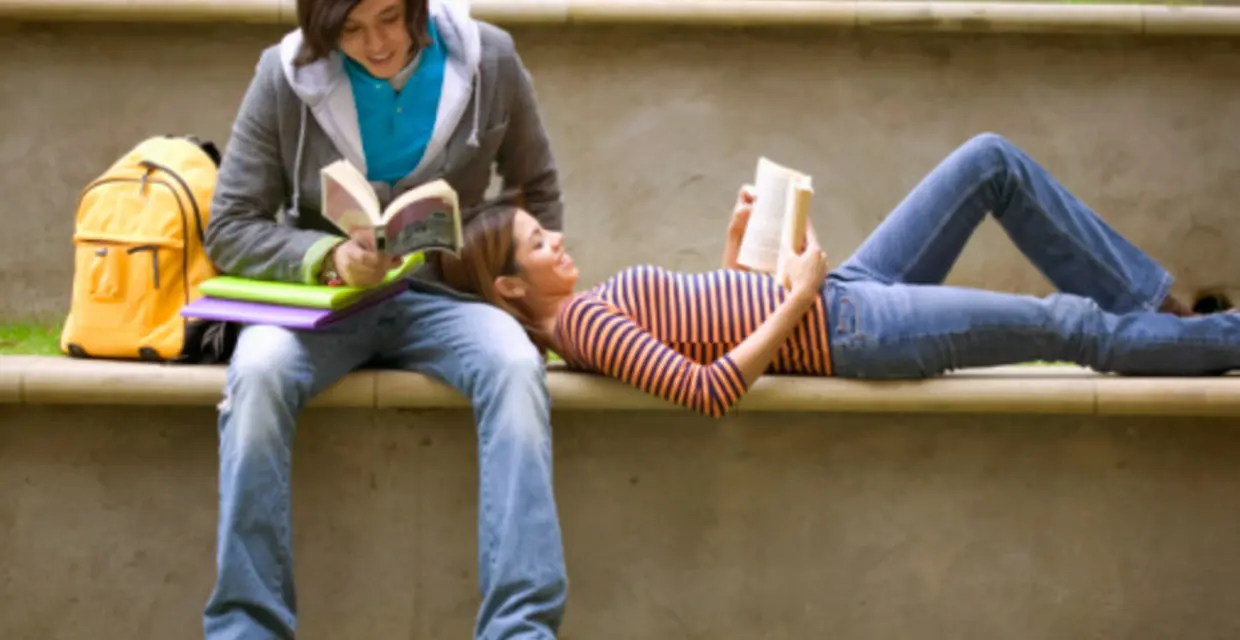 It's never easy to start a conversation about dating violence, whether you're the teen or the parent. It's a tough topic for obvious reasons—no teen wants to believe they're susceptible of falling for the ruse of an abusive partner and no parent wants to imagine the possibility of someone hurting their child.
Luckily, there are a lot of young adult novels out there that can do part of the heavy lifting for you. Parents and teens can read them together, recommends Barbara Harvey, educator and domestic violence support group leader in our story, "Using Fiction to Teach Facts."
"Using a book the family is reading together allows for the family to take the experiences of the characters and talk about what they are experiencing in the book," says Harvey.
So, which ones are good? Here's a list of 5 to choose from:
Caitlin is a 16-year-old high school student whose "perfect" older sister, Cass, just ran away from home to be with a boyfriend her parents didn't like. Sticking with the theme, Caitlin then finds her own shady boyfriend, Rogerson, who takes Caitlin's mind off the tragic circumstances at home. Soon, Rogerson becomes possessive and jealous, and Caitlin finds her life turning upside down—she quits cheerleading, her grades drop, she begins to smoke pot and, pretty soon, finds herself putting up with regular physical abuse from Rogerson.
It's not exactly a happy read, but, none of these are. Spoiler alert: It does have a happy ending, so you can at least look forward to that. Overall, the book does well getting inside the mind of a typical teenager who struggles to consider the future, easily swept up in what appears to be a whirlwind romance. It's a good one to use to talk about boundaries and how to set them. Firmly.
Criminal, Terra Elan McVoy
This is the story of 18-year-old Nikki. She comes from an unstable home and tends to make bad choices, like dating a suspicious guy named Dee, who ropes her into more ill-fated decisions. She falls into the trap of telling herself it's "all for love," even when Dee convinces her to help commit a crime that ends in murder. The overall themes here are coercive control and emotional abuse, two things that are important to talk about as they're less recognizable forms of dating violence than outright physical abuse.
The main character may drive you crazy a little bit—she's hopelessly lost and naïve—but as the story evolves, she does too, and begins to learn from her mistakes. Overall, it's a page-turner and a quick read; it should keep adults' and teens' interests alike.
A friendly warning: this book contains plenty of profanity, some sexual themes and, well, there's that whole murder thing. So, it may be better for a slightly older teen.
Themes of jealousy, possession and isolation infiltrate Parker's debut novel about high school senior Zephyr, who falls for the dangerous newcomer, Alec. Once again, the main character continues to justify Alec's power and control tactics as "love," and she is quickly over her head both emotionally and sexually with her new boyfriend.
While the book reads a bit more like a suspenseful horror novel than a cautionary tale about dating violence, this may be what makes it more appealing to the high school crowd. It still highlights plenty of important themes surrounding dating violence, especially how easily an abuser can infiltrate someone's life without any overt warning signs.
Emma has it all going for her—she's about to start college and she's been given an opportunity to go to Rome for a yearlong internship. But her boyfriend, Dillon, isn't crazy about that idea. His increasingly menacing behavior escalates into physical violence and extreme possession, forcing Emma to make choices she's not even close to ready for.
Donate and change a life
Your support gives hope and help to victims of domestic violence every day.
While the book does a good job of covering important topics like psychological and physical abuse, it does seem to imply, in certain points, that Emma's internship is the catalyst for the abuse starting, when abusers are going to abuse no matter what the circumstances. This is an important fact for teens to take note of—the abuse is never the survivor's fault; it is always the choice of the abuser.
The book also describes some hard-to-read physical violence and date rape, making Die for You probably best for the older young-adult crowd, such as 16 and up.
We're throwing one nonfiction book in here, too. Even though the subtitle, "A teen's guide to breaking free of abusive relationships," utilizes the often scoffed at misnomer "abusive relationships" (relationships are not abusive—a person is), we'll let it slide. This easy-to-digest book is written with the teen reader in mind, helping them easily understand dating violence, spot the signs and learn how to get out of it safely. It even offers a chapter for teens who think they may be the abusive ones.
Looking for someone to speak with? Enter your location to find phone numbers for domestic violence experts in your area.


Have a question about domestic violence? Type your question below to find answers.