notes
When Domestic Violence Follows You to Work
Why companies might want to make this issue a higher priority
By DomesticShelters.org
Jul 08, 2016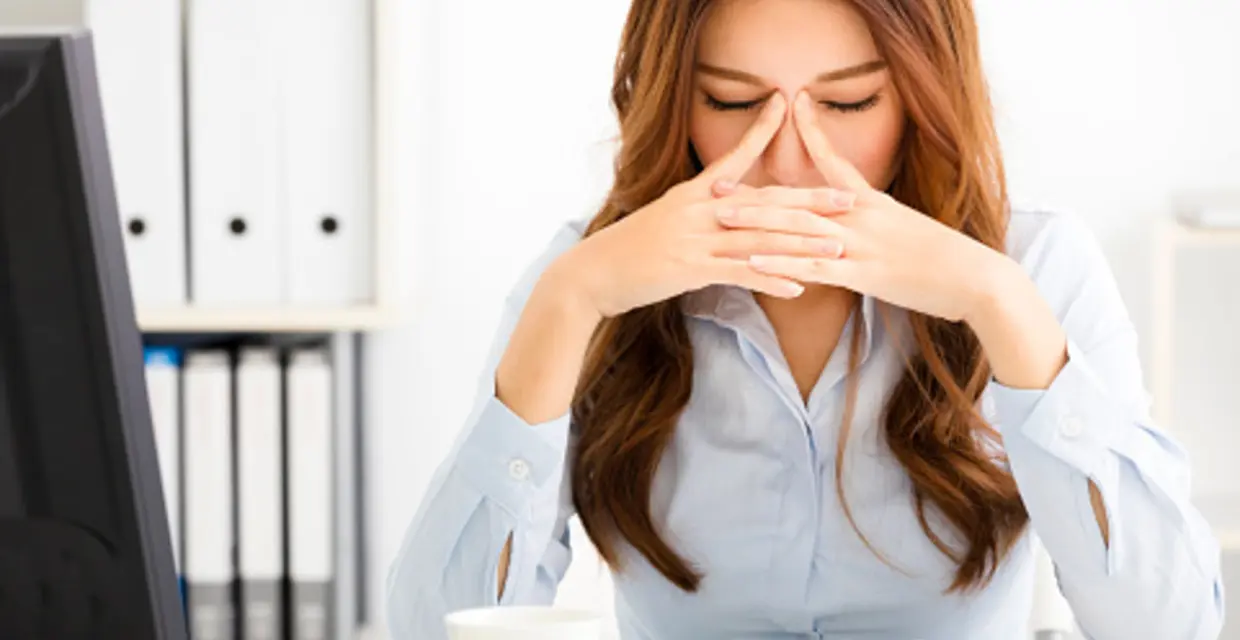 Domestic violence is often thought to occur behind closed doors in the secrecy of one's home. But statistics show the effects of domestic violence spill over into many more areas—survivors' and abusers' workplaces among them.
Consider this: When a survivor decides to leave an abuser, the survivor's job is often the easiest place for an abuser to track him or her down and harass, stalk, threaten or harm the survivor. In that sense, domestic violence should be considered as much a threat to an employer as it is to their employees.
Stephanie Angelo, author and national domestic violence consultant whose company trains companies how to handle workplace violence, says she doesn't think employers in general take domestic violence as seriously as they should.
"In my experience it still gets the 'nod and wink' reaction from execs who know it's an issue, but unless they have personally been affected, ignore it. Most have said 'I'll wait until something happens.'" For many workplaces, this means an overall lack of prevention before something can occur.
According to the Bureau of Labor Statistics, more than 70 percent of U.S. workplaces did not have a specific policy or program to address workplace violence as of 2005. Within workplaces that did have a formal program to address violence, domestic violence was the least addressed subject, the most frequent, instead, being co-worker violence, followed by customer or client violence.
"If, for no other reason, employers need to recognize that the workplace might be the only location the victim, or offenders, can learn about and access resources and social services such as shelters, counseling and treatment groups," says Angelo.
To Angelo's point the highest level of traffic typically received on DomesticShelters.org occurs between 10 a.m. and 2 p.m., the middle of the common 8-to-5 work day.
The numbers below reflect just some of the impact domestic violence has on workplaces and employers around the U.S. and Canada.
142. Number of women murdered at their places of employment by an intimate partner between 2003-2008. This represents 22 percent of the 648 workplace homicides among women during that period.
8 Million. Number of days of paid work survivors lose yearly as a result of intimate partner violence committed against them. They also lose almost 5.6 million days of household productivity.
96 Percent.Percentage of employed domestic violence survivors who have experienced problems at work due to abuse.
50 Percent. Percentage of survivors who say they were harassed by their abuser while at work. A common tactic of abusers is to show up at a survivor's place of employment to threaten or intimidate them.
38 Percent. Percentage of respondents in a Canadian survey who said they were unable to find or keep a job due to domestic violence. Another 8.5 percent said they lost their jobs because of domestic violence.
Women in healthcare, production and office jobs. Those who are at the highest risk for being murdered on the job by an intimate partner, according to the National Institute for Occupational Safety and Health (NIOSH). Women in protective service occupations (such as police officers, corrections officers, firefighters and security guards) carry the highest overall homicide rates. Additionally, more women in the U.S. are killed on the job as the result of domestic violence than at the hands of a client, like a prisoner, patient, student or current or former coworker.
Retail businesses. The place where workplace homicides against women most commonly occur, such as restaurants, cafes, convenience stores, hotels and motels, according to NIOSH.
For precautions domestic abuse survivors should take at their places of employment, read "On the Clock: How to Protect Yourself at Work."
Looking for someone to speak with? Enter your location to find phone numbers for domestic violence experts in your area.


Have a question about domestic violence? Type your question below to find answers.