notes
Warning Signs at Work
How to tell if a coworker is facing abuse at home
By DomesticShelters.org
Feb 22, 2017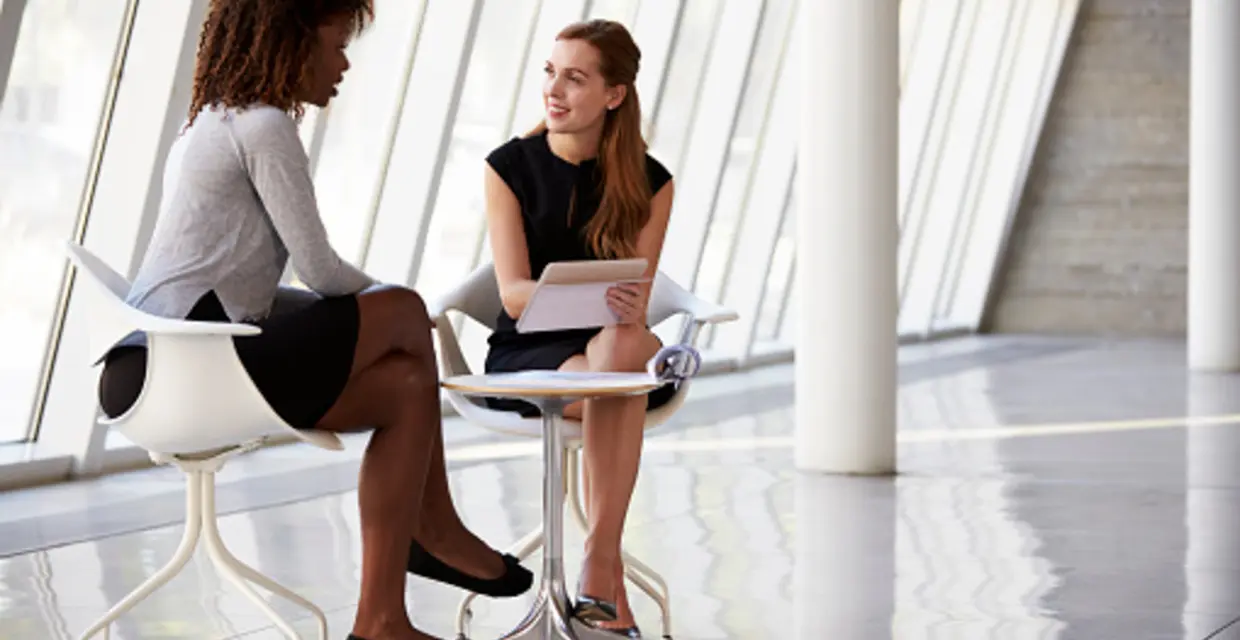 Have you ever gotten a haircut that your significant other didn't notice but your coworkers spotted immediately? Sometimes colleagues have a unique perspective on each other's lives and are more apt to spot changes than even our closest friends.
If you think a coworker may be being abused by her partner, it's important to reach out—in a nonconfrontational, caring way, of course—or raise your concern to your employer's human resources department.
You might be the only one who does.
"One of the characteristics of domestic violence is isolation," says Barb MacQuarrie, community director of the Centre for Research and Education on Violence Against Women & Children in the Faculty of Education at the Western University. "The more isolated someone is, the more dangerous their situation. By breaking through the isolation, you can help to make someone safer."
MacQuarrie isn't saying recognizing domestic violence in a colleague means you are responsible for rescuing him or her. Sometimes just lending an ear can be immensely helpful.
"We're not suggesting that as a coworker it's your job to fix someone else's life or solve someone else's problems," she says. "But you can be an important influence, a source of support and validation, and a source of information."
Donate and change a life
Your support gives hope and help to victims of domestic violence every day.
Obvious and Not-So-Obvious Markers
Of course, first, you have to be able to recognize the signs that a coworker is being affected by domestic violence. Here are several to look for from the Centre's Make It Our Business DV in the Workplace Education Program:
Obvious injuries. Bruises, black eyes, broken bones and hearing loss that are attributed to falls or accidents that seem out of character.
Unsuitable attire. Wearing sunglasses inside or long sleeves in the summer may be covering up injuries.
Schedule changes, such as uncharacteristic absenteeism or tardiness. Or, conversely, working longer hours and not wanting to go home.
Changes in job performance. "Very often, the warning signs are going to show up as performance problems," MacQuarrie says. "Someone who's been a good employee but now is late or missing work, the quality of their work is inconsistent, they seem distracted or are completing work more slowly—those could be signs of someone experiencing DV at home."
Workplace disruptions. "You may see disruptive visits to the workplace by a current or ex-partner or spouse," MacQuarrie says. "Or harassing phone calls, either directly to the worker or to coworkers or employers."
Emotional distress. Does the coworker cry or seem fearful, anxious or depressed?
Minimization. Does she downplay injuries or harassment?
Timing of gifts. A coworker dealing with an abusive partner may receive flowers or other gifts at the office after periods of emotional distress or injury.
What to Do If You See the Signs?
If you're fairly certain a colleague's partner is abusing him or her, start by consulting your employee handbook.
"The first thing you should do is find out if the workplace has a policy on how to respond to domestic violence," MacQuarrie says. "Some will have policies that give information about how to make informal or formal reports. A good policy will have information about resources the workplace can provide."
Then, talk to your coworker—directly, if possible.
"Only about 18 percent of victims disclose abuse to their employer directly. Between 30 and 40 percent tell a coworker," says Lynn Fairweather, MSW, principal of Presage Consulting and Training, a threat-assessment firm focused on domestic violence. "That puts coworkers in a unique position to get help for their fellow coworkers."
Just be careful how you broach the topic. Don't assume or accuse.
"We know that we can't necessarily jump to the conclusion that it's domestic violence, so what you want to do is talk to your coworker directly and nonjudgmentally," she says. "The goal is not exposing a secret but opening a door so people feel comfortable talking about it."
Try offering examples and asking questions.
"You might say, 'I see you've been late and you're getting a lot of phone calls and your ex-husband has been hanging around. What's going on?'" MacQuarrie suggests. "If it's domestic violence, then you can determine if you need help with the situation from a supervisor, expert or women's shelter."
If your coworker is resistant to talking or denies any abuse, don't press the issue.
"If they say no, my suggestion would be to back off and try again later, maybe in a different way," Fairweather says. "Simply say 'I care about you and I want to help you.'"
Or, mention what you've observed to someone who's friends with the coworker or HR, if you're not particularly close and don't feel comfortable bringing it up.
"It would be OK to say something like, 'Hey, I've noticed that Jennifer has been late a lot this month and has bruises on her arm. Maybe someone could check in with her," Fairweather says.
Whatever you do to support your coworker, remember to keep your distance and refrain from getting involved directly with the relationship.
"One of the things I hear victims say a lot is they were offered to be escorted out to their vehicles, but that causes problems," Fairweather says. "It puts other employees at risk for being a target. We recommend only uniformed security be the ones to escort to and from vehicles, if that's necessary."
Before you approach your coworker, check out "Be a Better Advice Giver" to pick up some tips for talking with someone who may be dealing with domestic violence. Keep in mind, not everyone is ready to leave. Check out "When They're Not Ready for Help" to find out how you can be supportive without being bossy.
Looking for someone to speak with? Enter your location to find phone numbers for domestic violence experts in your area.


Have a question about domestic violence? Type your question below to find answers.