notes
Survivor Story: One Abusive Husband Followed Another
Nikki DeLaCruz wishes she would have seen the red flags earlier
By DomesticShelters.org
Oct 09, 2015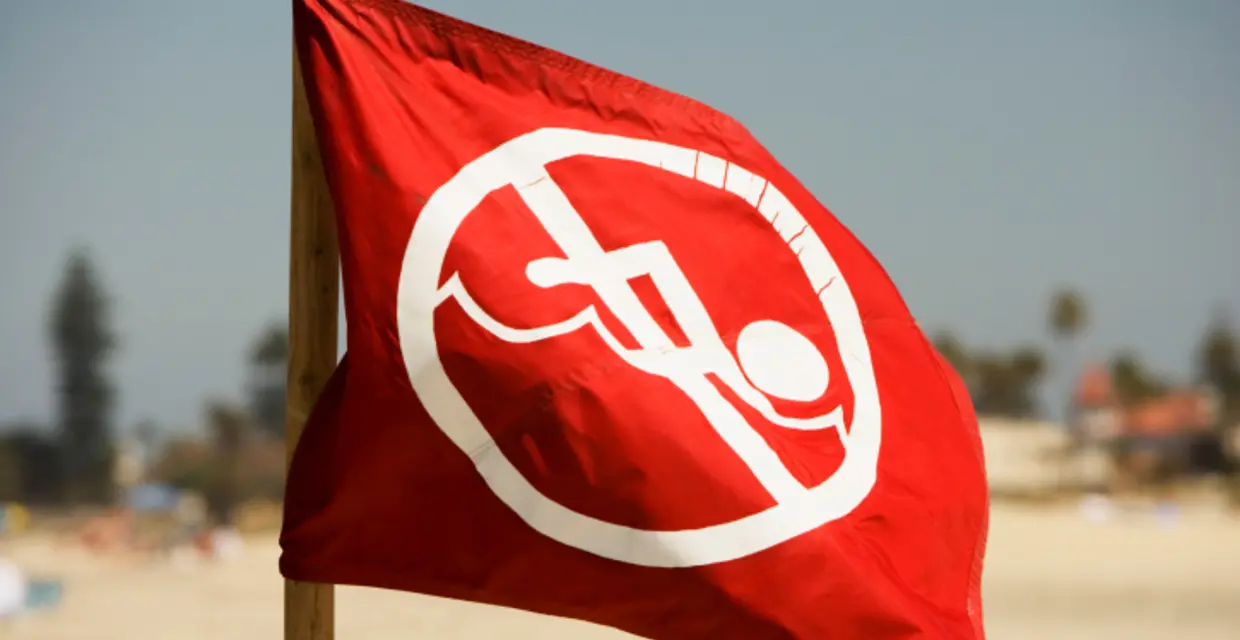 Nikki DeLaCruz grew up with low self-esteem and little self-worth, the results of a trifecta of trauma—she was molested at a young age, lived with a drug-addicted mother and her father was nowhere to be found. "I convinced myself that my dad wasn't around because he didn't love me," says the now 32-year-old. That's why, even when she met her first husband at 20 and recognized immediately that he was an abuser, "I just dealt with it," she says. "I didn't think I was going to get any better."
DeLaCruz was pregnant within four months and the Oregon couple married. She birthed a daughter and would go on to have a second child, a son. "I stayed with my husband because I didn't want my kids to have daddy issues. I didn't want them to come from a broken family."
But her husband was a drug addict and while he wasn't physically violent until the very last day of their 9-year marriage, he was verbally and mentally abusive. "He was narcissistic, so he had to put me down to make himself feel better. He would call me a b*tch in front of the kids. He'd call me 'fat girl.' He was controlling. He would threaten to break things in the house, if I didn't get him weed." On occasion, he would throw his beer against the wall, leaving dents in the plaster.
The understanding came slowly, says DeLaCruz, that what her husband was doing and how he was treating her was wrong. "Due to a lot of what my [drug-addicted] mom did, I grew up thinking this was normal. What it came down to was my self-worth. We don't deserve this. I realized I was showing my kids it's OK to be treated this way. What kind of a mother was I to let them see this?"
She said a prayer—"Lord, give me one more reason and I swear I'll be brave and leave."
Two weeks later, she found out her husband and her brother-in-law, who was living with them at the time, were doing meth. She told her brother-in-law he would have to leave. Her husband became infuriated. "He grabbed me by the arms and told me to go to bed. Then he shoved me and I flew into the air and landed hard. I said, 'That's it, we're going to Alaska where my dad lives.'" DeLaCruz had reconciled with her father and he was aware of the abuse. "He told me, 'If you ever get tired of it, I'm a phone call away.'"
Upon hearing this, DeLaCruz's husband grabbed their son, who was only 2 at the time, and refused to let them leave. DeLaCruz called the police. "I got a civil standby, got my kids and was in Alaska three days later." She also filed a police report and pressed charges, but they were dropped because DeLaCruz couldn't make it back from Alaska in time to appear in Oregon court.
Her move coincided with her husband "getting on meth full-force," says DeLaCruz. He didn't fight her for custody of their children during their divorce proceedings, which followed soon after, and she secured full custody.
Things went smoothly for a few years. And then DeLaCruz met Prince Charming, or so she thought. "I got beautiful bouquets of flowers all the time. He bought my daughter a bike. He was the kind of guy who promised the world. Now I know these are aspects of a controlling person."
But at the time, she fell victim to his ploys of adoration. And soon, he was abusing her. "He shoved me in front my kids. He was sexually abusive, forcing himself on me. I realized he wasn't respecting my wishes."
Still, DeLaCruz married him, but the union was short lived. Five days to be exact. "We got married on January 7 and I filed for divorce January 12. I should have spotted the red flags much earlier. I'm not going to deal with this again."
DeLaCruz moved back to Oregon, became a hairdresser and penned a children's book about faith called Shield of God. She says she hopes to one day date again, but admits, "I just don't know how."
What She Wishes She'd Known: DeLaCruz says she wishes she had waited longer to start a family. "I was foolish; I rushed into things," But she also knows it's not her fault that abusers found her. "I stay as positive as possible about it now. I try to give my kids a clear perspective of what happened, without bashing their dad. I hope they can learn from my mistakes." Her children ask to see their father, and DeLaCruz tells them, "When he makes good choices, you can be around him again."
Looking for someone to speak with? Enter your location to find phone numbers for domestic violence experts in your area.


Have a question about domestic violence? Type your question below to find answers.