notes
Survivor Story: Carie Charlesworth
Wanting to keep her family together, she gave her husband who abused her another chance
By DomesticShelters.org
Mar 25, 2015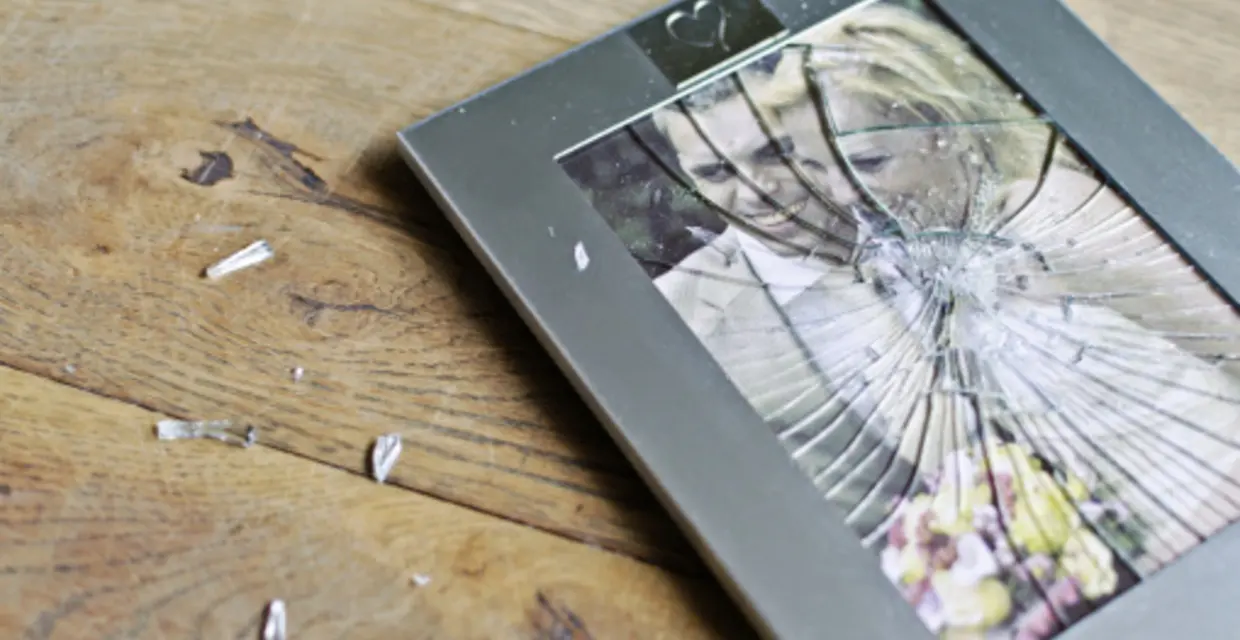 The first time Carie Charlesworth's husband abused her was six years and four children into their marriage. It was 2006, Carie's birthday. The California mom had gone to a concert with her sister to celebrate and, on her way home, texted her husband Martin to let him know she was stuck in traffic. By the time she stopped by her parents' house to pick up the couple's 1-year-old daughters, it was almost 1 a.m.
"When I got home, all my clothes were on the front lawn," says Carie. Her husband would tell her later that he knew she was lying. She hadn't been at the concert or stuck in traffic. She had been talking to other men, probably with the intent of cheating on him. It's something he had accused her of many times before, even though she says she never gave him any reason to think she was unfaithful.
That night, his anger boiled over. Before she could even get out of the car, Martin was by her window. He grabbed her keys so she couldn't drive away before he started striking her repeatedly in the face while she sat in the car. Their daughters were sleeping in the backseat. One of his blows left a deep gash near Carie's eye and it was only when Martin saw blood pouring down his wife's face did he finally snap out of his rage.
Later, Carie would tell people that the five stiches across her face were a result of getting hit on the head during the concert. Her husband never apologized and Carie never reported the incident. She was in total shock, she says. "You don't want to admit that this is happening by the person who is supposed to love you the most."
She says there were never any red flags to give her pause when she was dating Martin. Instead, the abuse started after the wedding. It was a slow progression of emotional, then verbal abuse. "There was name-calling; he would put me down. He would go through my phone and say every guy in it was someone I was texting. He was constantly accusing me of cheating. Every time he asked me a question, my answers weren't what he wanted to hear. He would intimidate me into saying something he wanted me to say. He said if I didn't tell him the truth, he would kill me."
This would go on for years. Carie remembers nights she slept locked in their bathroom, afraid for her safety. But as quickly as it began, the abuse would stop for a while. There were phases, she says, where everything was picture perfect.
And then, that birthday night. The hitting. The blood. The stiches. But Carie says she couldn't leave. "I didn't know how to handle it. We had four children together—I don't think it ever crossed my mind to leave him."
She stayed with him for five more long years. "I didn't want to lose my family. I never wanted to be a divorced mom." After "a really bad, physical day," in 2009, where Carie says Martin tried to strangle her, the couple separated for 10 months. They went to counseling. Carie says she did "everything I thought we needed to do to fix what was wrong." She eventually went back to him, children in tow, and told him if he ever touched her again, she would leave forever. In 2011, he did just that, attacking her with a wooden hiking stick.
"I left him and I never returned."
Read Part 2 of Carie's story here.
ATTENTION SURVIVORS: Each year in honor of Mother's Day, The Pixel Project collects short inspirational interviews from survivors of any form of violence against women from all over the world for their Survivor Stories Blog Interview Project. To be considered for the project, download and return an interview sheet found here by March 31, or email The Pixel Project team at info@thepixelproject.net.
Looking for someone to speak with? Enter your location to find phone numbers for domestic violence experts in your area.


Have a question about domestic violence? Type your question below to find answers.