notes
Turning Off the News is Self-Care
For many, including survivors of violence, the daily download of bad news can be triggering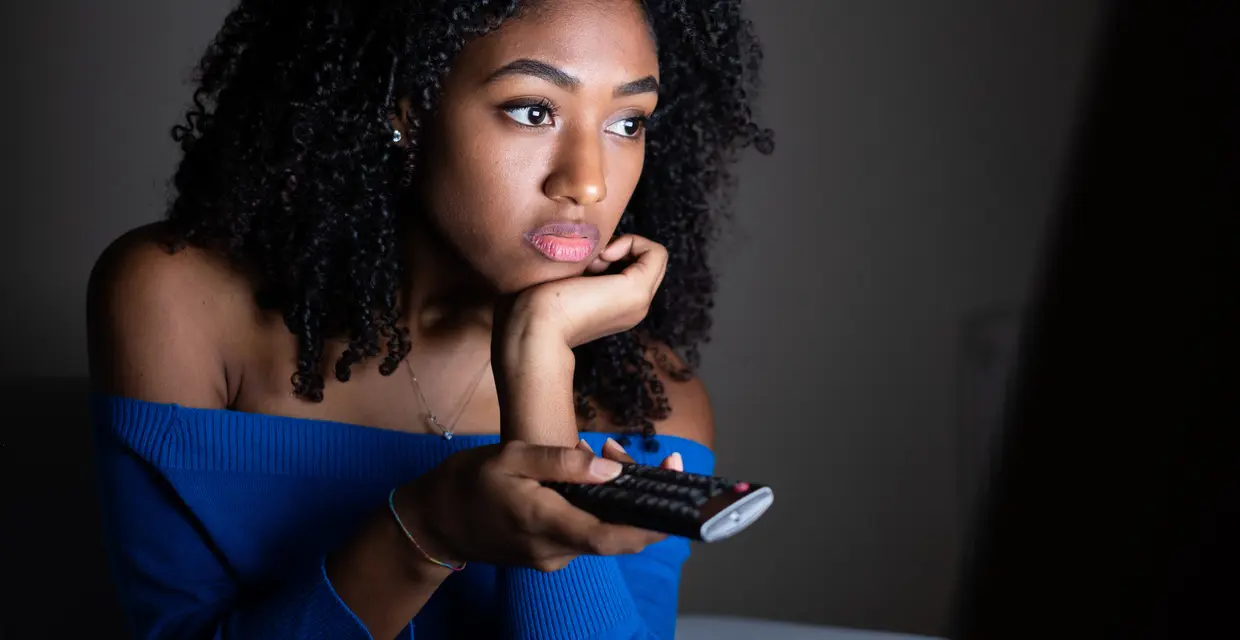 In today's rapidly changing environment, it's natural to want to stay informed. And the news media is right there to satisfy your curiosity. What used to be referred to as the "24-hour news cycle" is even more relentless today. That term was coined when TV was the primary source of information. And as difficult as it may have been, you could turn it off.
Today, news permeates not only our TVs but also our computers and mobile devices through email, social media and push notifications. And much of it focuses on negative on-goings—violence, tragedy, disease, death, crime and more. It's difficult to escape and it's taking a toll.
Fifty-six percent of respondents in an American Psychological Association survey stated following the news causes them stress. And the news can be particularly troubling for domestic abuse survivors and others who have dealt with trauma.
"Right now, the news has many scary and upsetting messages," says GinaMarie Guarino, a licensed mental health counselor in Tennessee, "and often the stress a person feels when watching the news can feel similar to the stress felt when in a situation with domestic violence or abuse."
That means the news can be triggering, even when the coverage isn't focused on domestic abuse. Wildfires, car wrecks, COVID-19 can all evoke feelings you thought were in the past.
Limit Your Exposure
While you may feel compelled—even obligated—to stay informed, Guarino recommends limiting your exposure to negative news.
"It can be tough to find the balance between being informed and being emotionally impacted by the news, so a great way to create personal boundaries against the news is to pick out one or two sources and stick to those sources," she says. "Otherwise, steer clear of news reports, web articles and social media."
And be sure to only tune in to reputable, accredited news sources.
"When choosing your resources, make sure they are dedicated to only presenting facts," as opposed to personal opinions. "Stay focused on what you need to know to keep you and those around you well, and be sure that you trust the resources you choose will tell you what you need to know to be informed, without telling you what others may want to hear."
Another way to limit exposure is to literally set a timer.
"I typically recommend no more than five to 10 minutes once or twice a day," says Philadelphia-based licensed clinical psychologist Jaime Zuckerman. "If you have an Alexa, you can ask for daily news briefings from customized outlets. This keeps news reports short and sweet. And try to get your news in the morning or early afternoon to minimize the potential for anxiety to interfere with nighttime sleep."
Disengage Altogether
Donate and change a life
Your support gives hope and help to victims of domestic violence every day.
If limiting your exposure to news isn't working, turn it off altogether, says Haley Neidich a practicing psychotherapist in Florida and Connecticut. That means skipping news channels on TV, blocking certain websites and staying off of social media since you're bound to come across news in your feed.
"If the news is worsening trauma symptoms, I am advising people to disengage from it completely," she says. "Identify a friend or family member who can provide you with a weekly summary or updates on a need-to-know basis only. Otherwise, spend time consuming media that is more uplifting and practicing self-care are much more supportive ways to pass the time."
There are outlets dedicated to reporting only positive news. Bookmark sites that only share good news. And you can always check out our section on Heroes Fighting Domestic Violence for a pick-me-up.
Looking for someone to speak with? Enter your location to find phone numbers for domestic violence experts in your area.


Have a question about domestic violence? Type your question below to find answers.