notes
Online Virtual Therapy
We try out two Internet therapy sites to see if they really do have healing powers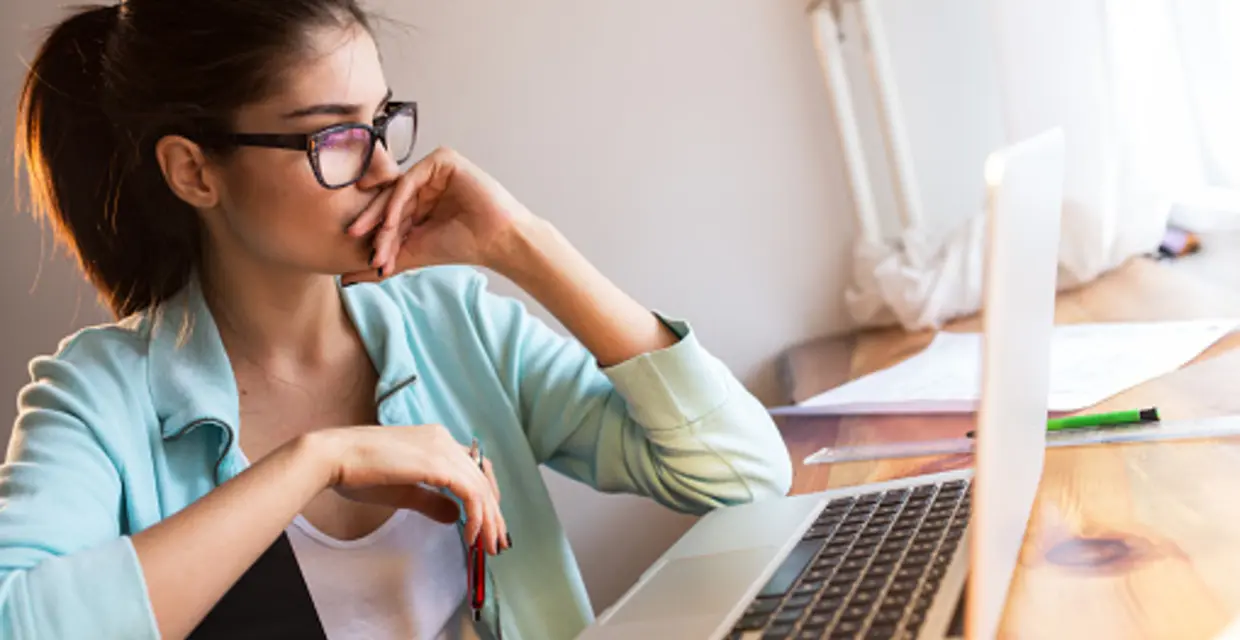 Talking through trauma with a therapist is something survivors of domestic violence are often encouraged to do. It can be a means of sorting out emotions in order to begin healing. But it's not always easy to find a therapist you feel comfortable with who's also nearby and who has hours that fit your schedule. And, if you're still with an abuser, depending on how controlling and suspicious he or she is, trying to sneak away for a therapy appointment could cause dangerous repercussions.
Donate and change a life
Your support gives hope and help to victims of domestic violence every day.
In today's age of online-everything, something called telemedicine is starting to become more popular; at its core, it's health care via your computer or smart phone. If you can find a safe device that you know the abuser won't snoop through -- say, your work computer or a friend or family member's phone -- and a safe time in which to do it, several websites offer online therapy options with certified therapists who can help you begin processing the trauma you've endured.
There are a bevy of new online therapy options popping up all the time. Be careful; advocates caution that therapy from someone who isn't experienced or knowledgeable in domestic violence has the potential to do more harm than good. Survivors should make sure the therapist they choose has previous experience and expertise in treating survivors of domestic violence.
Below, we tried two online therapy sites -- Breakthrough.com and Talkspace.com so we could give you the lowdown.
MDLive.com (formerly Breakthrough.com)

A Little Background: Breakthrough.com was launched in 2009 and acquired by MDLive in 2014. They have more than 1,000 therapists in their network with thousands of individuals logging on for therapy each year, says Amy Siders, vice president of behavioral health products at the company.
Because of HIPPA confidentiality rules, Siders says they can't say what percentage of these individuals are seeking counseling as a result of domestic violence, but she can say that many of their therapists specialize in treating trauma and abuse. Therapists also offer family therapy, say, if there are children who need counseling. MDLive makes sure all therapists are fully credentialed before they're allowed to join.
HIPPA confidentiality rules apply the same virtually as they do for in-person appointments — "We have an extremely high bar when it comes to protecting health information," says Siders — so survivors need not worry about personal information going further than the therapist (though therapists are mandated reporters and would need to report if they suspect child abuse is occurring).
Siders says not having to travel to attend therapy is one of the main draws for telemedicine of this sort. "Especially if you're being tracked or watched, this makes it easier to get the help you need."
How It Works: Create an account, fill out a profile and then scroll through a catalog of therapists licensed in your state (therapists can only see patients in states they're licensed in, though they may not actually be living in your state), choose one, message them and set up an appointment. Your therapy session is live, like FaceTime or Skype, and can be done via your computer or through their app.
Cost: You pay per session, and each therapist sets his or her own price, ranging from $108 to more than $200 per hour. You can choose self-pay or submit your insurance information for payment.
Unique Features: In 2017, Breakthrough.com began "e-prescribing" capabilities with psychiatrists, where patients can be prescribed prescription drugs, when needed, and get help with medication management.
My Experience: I created an account as a survivor would who is wary of sharing her personal information; I used a made-up name, address and phone number. The process was easy and pretty quick. Then, I chose "domestic violence" as the specialty of the therapist I wanted to talk to, though you can choose more than one specialty, such as anxiety, depression or PTSD along with domestic violence. I was given 12 options of therapists with a photo and bio to accompany each. It felt a little like online dating. I chose a woman with a friendly face and 20 years of experience who charged $70 an hour. I requested an appointment for the following afternoon.
Breakthrough.com then asks you to download VSee, a program much like Skype. I tested the system to make sure everything worked. Admittedly, I'm not what you'd call computer-savvy, so I impressed myself by being able to accomplish all these steps very quickly without any complications. I also downloaded Breakthrough's app on my phone, from which I could easily message back and forth with my therapist as we found an appointment time that worked for both of us.
Note: I did need to give my real name and address when it came time to enter my billing information for my upcoming appointment.
The next day, my therapist -- let's call her Amy -- and I connected through the VSee/Skype-like program on my computer. She was in her home office and I was on my couch. She instantly made me feel comfortable. I won't review how effective or not our session was, as it will vary per therapist and patient, obviously, but I can say that I've seen a therapist in person before and this felt very much the same. Having that face-to-face connection was great and, in an hour, we were able to chat it up quite a bit. She left it up to me to schedule another appointment if I wanted to, and never did I feel any pressure to do so. I chose not to, for the record, since this was just for testing purposes, and wasn't contacted by her or Breakthrough.com again with any pressure-y sales pitches.
A Little Background: Talkspace, a NYC startup that launched in 2012, has publicized that its goal is to make help for mental health issues more accessible and affordable. Shannon McFarlin, LMFT, the site's director of clinical experience and a licensed marriage and family therapist on the site as well, says she sees many patients -- both men and women -- who are survivors of physical, verbal and emotional abuse. She says the online aspect of Talkspace is good from a safety aspect. "Some of [her patients] live in rural communities and the therapists there might be someone they know," says McFarlin. Techcrunch reported the company secured an additional $15 million this year to roll out new features and services, including group therapy.
How It Works: This service matches you with a licensed therapist that you pay a monthly subscription rate to talk to. They also have thousands of therapists in their network and report that some 1 million individuals have used their service. Most of the therapy is done through instant messaging via their website or through a smart phone app, an aspect McFarlin says is helpful for all patients, survivors included, who may be in a dangerous situation.
"They can write every day. I worry when someone is in the position of being potentially harmed at home, so with this, I am able to monitor their situation more closely."
Cost: Three different subscription options are available that range from $260 to $396 per month. Each offers unlimited messaging therapy, but the higher priced packages offer more video sessions each month. Talkspace does not accept insurance.
Unique Features: Talkspace markets several demographic-specific therapy options, like a business therapy plan, "to create a happier, more healthier, and more productive workplace," as well as therapy for veterans and the LGBT community.
My Experience: I signed up for an account under a pseudonym, though I did give my real information when it came time for billing. They also offer an anonymity option where one would only need to give their ZIP code. Though I didn't spot that right away as an option, I'm sure you could ask the initial therapist that hops on to your messaging page and welcomes you to Talkspace about it.
I filled out a short questionnaire that she messaged me and then she told me it would take several hours to a day to find a therapist for me. She would message me back when she had found one.
Unlike Breakthrough.com, there was nothing additional to download on my computer to talk to my therapist, and I ended up talking to my therapist through the phone app anyhow. It worked just like texting does, which was great for its ease of use, but once I got hooked up with my therapist, I personally felt somewhat of a disconnect in receiving advice this way. Our communication was sporadic and disjointed; I would message her in the morning and she would type back a sentence in the afternoon. While she seemed truly concerned with whatever issues I wanted to talk about, not having the instant back-and-forth routine traditional with talk therapy left me wondering what exactly I was supposed to tell her. I soon got busy with other things and forgot to keep texting her, and since she didn't follow up, our short-lived relationship sort of fizzled out.
The Bottom Line
Only you can decide what type of therapy -- if any therapy at all -- will be most beneficial during your healing process. Some people might like not having to make eye contact with their therapist, or will find it more convenient (or safe) to text their therapist sporadically rather than sit down for an hour with them. Others may know that they need that direct, face-to-face interaction in order to really feel comfortable opening up. And for some, the cost of therapy may not be a possibility at all right now.
If that's the case, consider asking a domestic violence advocate in your area about support groups for survivors. You may find just sharing your story of survival with others who've been through something similar is the best type of [free] therapy you can get.

Looking for someone to speak with? Enter your location to find phone numbers for domestic violence experts in your area.


Have a question about domestic violence? Type your question below to find answers.