notes
Tapping Out of Trauma
How thought field therapy can reduce fear and anxiety in survivors
By DomesticShelters.org
Feb 24, 2017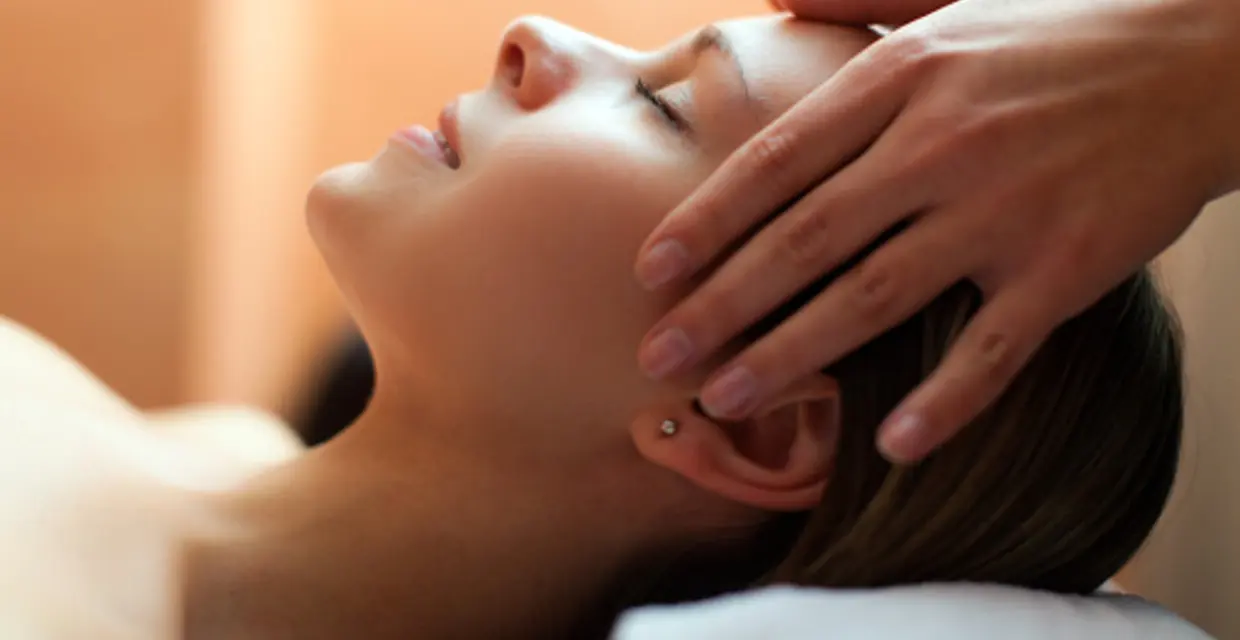 Being a survivor of domestic violence is an emotional business. Whether you're still being abused or you escaped years ago, you may at times face overwhelming feelings of fear, anxiety, embarrassment and more. Meeting with a therapist may help, but they're not always available on demand, and financial or time constraints may pose a problem. Thought field therapy, however, is something you can do yourself, anywhere, and it doesn't cost a thing.
What Is Thought Field Therapy?
Thought field therapy (TFT) is a tapping procedure that was developed by psychologist Roger Callahan, Ph.D., in the early '80s. The technique is performed easily by simply using your fingers to tap certain points of your body.
"It uses acupressure meridians in specific order to quickly eliminate negative emotions such as anger, fear, guilt, rage, stress, embarrassment, shame—all things associated with domestic violence or any kind of trauma," says Joanne Callahan, MBA, president of the Thought Field Therapy Foundation and Roger's wife. Foundation staff have taught the technique all over the world in areas affected by widespread trauma.
"We've worked with genocide victims in Rawanda, earthquake victims in Haiti and the victims of the floods in Mexico, Hurricane Katrina and the war in Kosovo," Joanne says. "We've traveled all over the world for about 11 years now training the local people on how to apply it to their countrymen. You don't have to have a trained therapist to come in and fix somebody."
Donate and change a life
Your support gives hope and help to victims of domestic violence every day.
Joanne says TFT works immediately and is long-lasting.
"It's simple to learn, works very quickly and can be self-applied. There are no reported cases of harm," she says. "And it's long-lasting. If you're dealing with an ongoing trauma, then use it regularly to help stay strong and make rational decisions. If it's a past trauma [that is triggered], usually one or two applications" can help ease feelings of distress in the moment.
How It's Done
TFT is something you can learn to do yourself online. The Thought Field Therapy Foundation offers instructional written and video tutorials. Or, you could find a therapist who practices TFT to help you learn it.
Brooke Baker, LPCC, a psychotherapist in San Diego, offers a nearly identical technique that she calls energy tapping, or emotional freedom technique.
"A client will bring a problem to the surface, something that is deeply distressing, and I will ask them to rate how distressing it is on a scale of 0-10. Then we'll go through the tapping sequence, which starts with a chopping motion. Take the side of one palm and chop it into the other flat palm," she says. "Then I ask the client to repeat to themselves, 'Despite X, I deeply and completely love and accept myself.' That's an important part of this process that they say to themselves."
After that, the tapping begins. Using gentle yet moderate pressure, Baker's clients will apply five to 10 taps at the spot where the eyebrow begins on either side, the side of the eye, underneath the eye, underneath the nose, between the bottom lip and chin, near the collarbone and at the bra line on the side of the body. Much like the Thought Field Therapy Foundation, she's seen impressive results.
"At the end of the sequence, I'll ask them again to rate the thought 0-10, and it will always go down," she says. "Sometimes the rate of distress doesn't drop that much but with continued use it does."
Critics of TFT say the practice has not scientifically been proven to be beneficial, although Joanne argues that plenty of studies on TFT dispute that. Whether science backs the practice or not, Baker says it's worth a try and can't see how it would cause more distress.
To learn other ways to deal with traumatic stress, check out " When the Feelings Rush Back."
Looking for someone to speak with? Enter your location to find phone numbers for domestic violence experts in your area.


Have a question about domestic violence? Type your question below to find answers.