notes
The Facts About Abuse in Military Families
A by-the-numbers look at domestic violence among service members
By DomesticShelters.org
Dec 02, 2016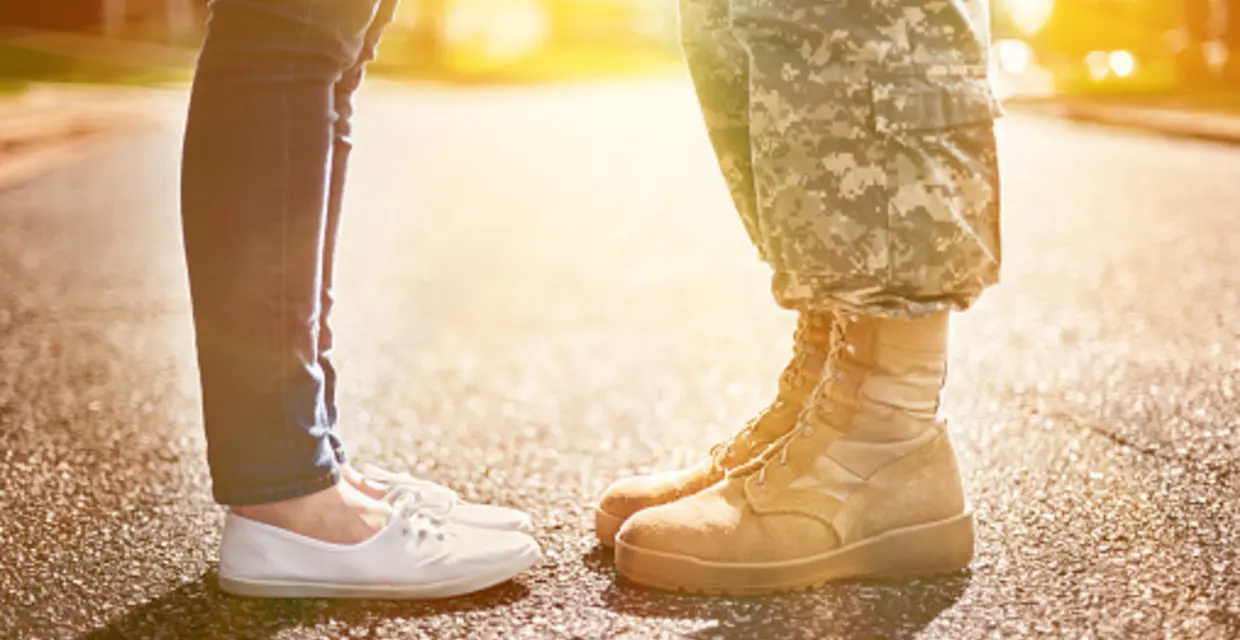 Servicemen and women have some of the toughest jobs out there. Between rigorous training, deployments to the most dangerous parts of the world—which take them away from their families for long stretches of time—to frequent moves every few years to new bases, the stressors of military life are many.
But, these are still not excuses to abuse one's spouse. Plenty of service members under some of the most stressful circumstances are not abusers. However, servicemen and women do face additional challenges when it comes to escaping from or reporting abuse. Being in the military is one of the 50 barriers to leaving survivor and advocate Sarah Buel identified. Abuse among military couples is also vastly underreported, as survivors often fear repercussions from their abuser should he or she be demoted as a result of reporting abuse. When a domestic violence report is made, it may be subject to military-led investigation, and consequences may be dictated by the military code of conduct as well as federal law.
Here's some important stats that remind us all domestic violence is [unfortunately] alive and well within our armed forces community.
2-3: Male combat veterans who suffer from PTSD are two to three times more likely to abuse their female partners than veterans not suffering from PTSD.
1/3: About 33 percent of combat veterans with PTSD report having been aggressive with their intimate partner at least once in the previous year.
9 in 10: About 91 percent of combat veterans with PTSD reported being psychologically aggressive with their intimate partner in the previous year.
Up to 7 in 10: Between 30 and 70 percent of female veterans have experienced intimate partner violence in their lifetime.
>1/3: Among active duty females, 36 percent report having experienced intimate partner violence during their service.
177%: While intimate partner violence declined among civilians between 2003 and 2010, it rose by a whopping 177 percent in the Army during the same period.
1996: The Lautenberg Amendment to the Gun Control Act made it illegal for anyone convicted of a domestic violence misdemeanor to possess a firearm. Some exceptions are made, but by and large, the amendment does apply to military, meaning they may be discharged after a conviction.
3 years: Federal law mandates dependent support be offered to the survivor when a service member is discharged from the military due to an abuse offense. Support is remanded for up to 36 months, depending on length of service.
$1,215: The current monthly payment a spouse is entitled to if his or her spouse is discharged from the military because of an abuse offense. The discharged servicemember is also responsible for paying $301 monthly per child.
Many survivors cite financial uncertainty as a barrier to leaving an abuser. If that's a concern for you, read "When You Can't Afford to Leave an Abusive Partner."
Looking for someone to speak with? Enter your location to find phone numbers for domestic violence experts in your area.


Have a question about domestic violence? Type your question below to find answers.