notes
Compensation for Abused Military Spouses
If your service member partner is discharged because of domestic violence, the military wants to help you
By DomesticShelters.org
Apr 19, 2017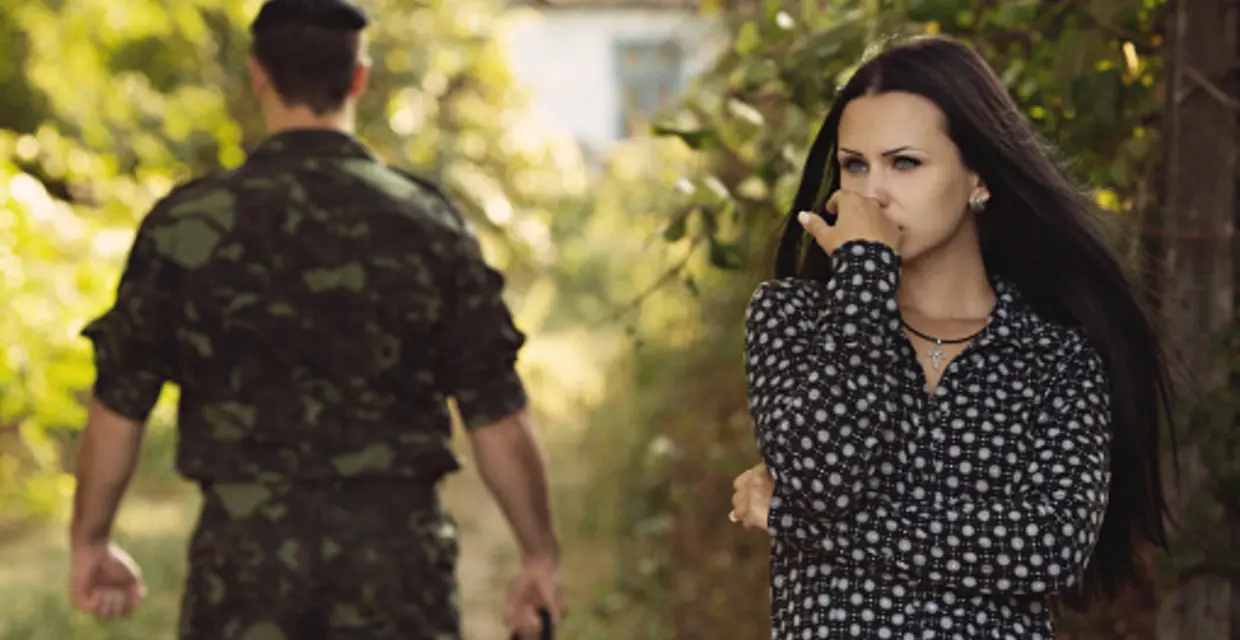 One of the main barriers to service members' spouses reporting domestic violence is the fear that her partner could lose his job and, in many cases, the main source of income for the family. A benefit from the Department of Defense aims to counteract that fear, allowing for financial compensation for a spouse should a service member be discharged for domestic violence.
We talked to Lt. Col. Myles Caggins of the Defense Department for more details.
DomesticShelters.org: So, just to confirm, this is a legitimate benefit that a spouse can receive if her husband (or his wife) is discharged due to domestic violence?
Lt. Col. Caggins: The Transitional Compensation Program is a congressionally authorized program implemented through Department of Defense Instruction 1342.24, "Transitional Compensation for Abused Dependents." It provides monetary payments and military benefits to dependents of service members who have been separated from the military due to domestic violence or child abuse.
DS: How much can a spouse or dependent child receive in compensation?
Lt. Col. Caggins: The compensation amount is based on the Dependency and Indemnity Compensation, which changes annually. The rate of payment varies but is designed to cover living expenses such as food, clothing and housing. In addition to monetary payments, benefits may also include commissary and exchange privileges, and medical and dental services. Transitional compensation benefits are available for no less than 12 months and no more than 36 months.
DS: Does there need to be a domestic violence conviction in order to receive this benefit? And does the service member need to be specifically discharged for domestic violence in order for their spouse to receive this benefit?
Lt. Col. Caggins: To be eligible for the benefit, the victim must have been living in the home of and married to the service member. The active duty member must have been convicted of a dependent-abuse offense and must have been either separated under a court-martial sentence, sentenced to a forfeiture of all pay and allowances by a court martial for a dependent abuse offense or administratively separated, at least in part, for a dependent-abuse offense. A dependent-abuse offense must be listed as a reason for the separation or forfeiture, although it does not have to be the primary reason.
Donate and change a life
Your support gives hope and help to victims of domestic violence every day.
DS: If the couple stays married, does the benefit still apply?
Lt. Col. Caggins: There is no requirement that the victim divorce the service member, however, he/she will become ineligible for compensation and benefits if he/she remarries or moves back in with the former service member while receiving benefits.
DS: How does a spouse apply for this benefit?
Lt. Col. Caggins: The installation's Family Advocacy Program or legal assistance office can help victims apply for transitional compensation and provide additional information on legal topics such as divorce. The installation's Family Advocacy Program is another great source of support, with victim advocates who can help with safety planning, accompaniment to medical exams and court appointments, and provide referrals to military and civilian resources.
Afraid to report domestic abuse against your military spouse? You're not alone. A recent survey on DomesticShelters.org shows more than half of responders did not report the abuse they endured at the hands of a service member because of fear of repercussions, or another reason. Learn about your options for reporting abuse in "Domestic Violence in the Military."
Looking for someone to speak with? Enter your location to find phone numbers for domestic violence experts in your area.


Have a question about domestic violence? Type your question below to find answers.