notes
An Emotional Safety Plan in 4 Steps
A guide to help you along your healing journey
By DomesticShelters.org
Mar 18, 2016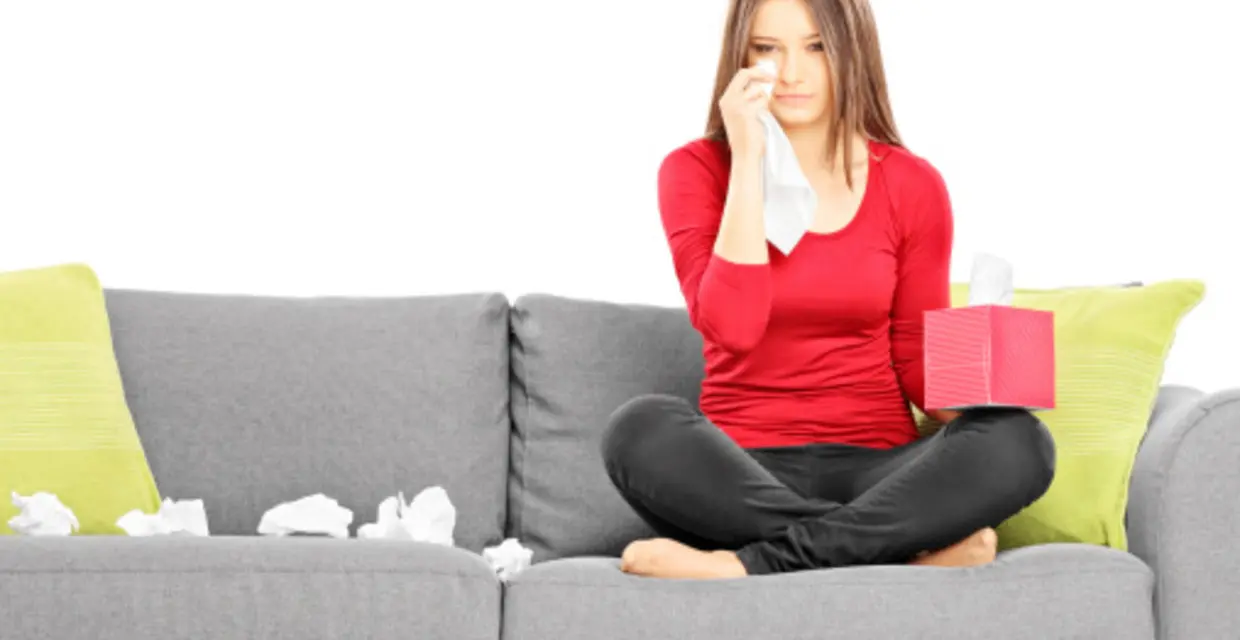 Most people who care about domestic violence are aware of the term "safety plan" and how it can help someone prepare to leave an abusive situation safely. But, an emotional safety plan might be a term that's new to you; it is the idea of developing ways to move forward from a violent past.
After leaving a partner who has abused you, starting fresh and new environments can bring relief, but also can be stressful and disorienting. "People go through a period of shock, and they need time to adjust," says Maria Garay-Serratos, CEO of Sojourner Center, a domestic violence shelter in Phoenix, Ariz. "They've made the most courageous decision they ever have to make in their lives," Garay-Serratos says. Moving forward "is a lifetime healing journey, and it's very individual."
Consider the steps below as you leave, or after you leave, an abusive partner as a way to protect your emotional and mental well-being.
Step 1: Understand Emotional Safety
Emotional safety means feeling accepted, according to the National Center on Domestic Violence, Trauma and Mental Health. Some survivors report that unrelenting psychological attacks are more damaging than a physical beating.
Try This: Find a place where you can feel emotionally safe, such as talking to a trained advocate at a domestic violence shelter or nonprofit about what you're going through. Often, they can validate what you're feeling and help you return to a more calm emotional state.
Step 2: Address the Trauma
The physical and emotional aftereffects of abuse can take a toll on a person's ability to make a plan and put it into action. "If someone has a traumatic brain injury [TBI] or post-traumatic stress disorder [PTSD], it's hard to develop an emotional safety plan if they haven't dealt with these first," Garay-Serratos says.
People affected by trauma may wonder what's wrong with them when they experience difficulty processing information and making plans, Garay-Serratos says. But impaired decision-making can be a symptom of these traumatic conditions. Screening for TBI or PTSD can guide survivors toward the medical and psychological care they need to function more effectively.
Try This: A support group. According to the domesticshelters.org database, about 80% of shelters provide some type of support groups or counseling.
Step 3: Understand Your Mixed Feelings
A family can be relieved to get away from abuse and still miss the partner or parent they've left. Some people are still very much in love with their abusive partner, Garay says. "Finding their strength and worth apart from their partner is an ongoing process."
The desire for an intact family can be a powerful obstacle to leaving and staying apart from an abusive partner. "A lot of people stay in relationships because they don't want to separate the other parent from the children," Garay-Serratos says.
If kids talk about missing the other parent, it can make feelings of guilt and regret even stronger. But just as the parent who leaves an abusive partner can grapple with mixed feelings, so can the children. Peer support groups can help families see those mixed feelings as normal, while reinforcing the value of a safe environment.
Try This: Learn more about the trauma you've endured. Educating yourself on different types of domestic violence as well as tactics abusers use, some of which may have been used against you, can help you reach a place of understanding. Furthermore, learning about triggers that can send you back into a state of panic or anxiety can help you prepare better to deal with them when they arise. This site has a lot of information about all different types of domestic violence, and an advocate will also be able to help provide you with more information and to answer your questions.
Step 4: Reach Out for Support, If Needed
To maintain control, many abusers isolate their partner from family and friends. After leaving, a survivor may feel alone. All survivors' journeys are different—you may relish in this sense of independence or your new solo journey may mean you start to feel emotionally unstable. If needed, this is the time to ask for support.
Try This: A domestic violence advocate at a shelter or in the community can point the way to resources for medical and legal needs, transportation and affordable childcare. As well, consider making a list of trusted people, even if you've lost touch. Think about old friends, family members, faith leaders, teachers or mentors. You may not reach or reconnect with everyone on your list, but you may be surprised at the people who can help—a child's teacher who tells you about a free community play therapy program, for example. Think of each connection as a way to rebuild a web of support.
For more tips on self-care during or after abuse, visit the Taking Care of You section on DomesticShelters.org.
Looking for someone to speak with? Enter your location to find phone numbers for domestic violence experts in your area.


Have a question about domestic violence? Type your question below to find answers.