notes
Starting a New Relationship After Abuse
Four steps to consider before dating again
By DomesticShelters.org
May 02, 2016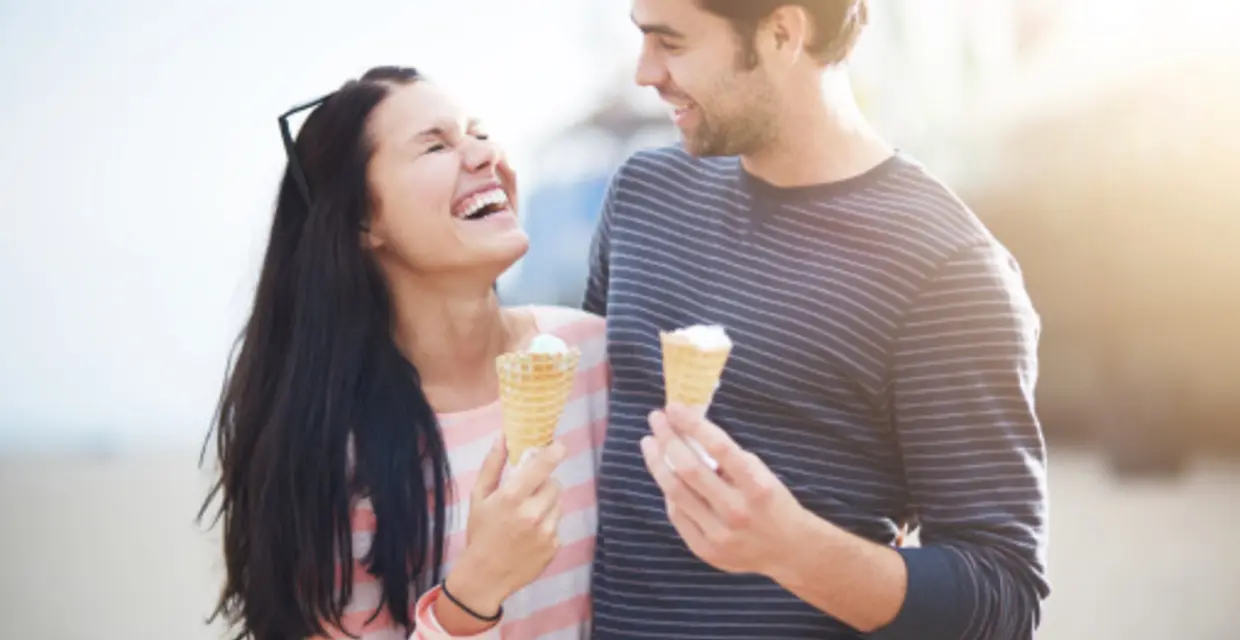 It is not uncommon for domestic violence survivors to feel hesitant, skeptical or cautious about establishing new intimate relationships. This is perfectly normal since you carry with you the knowledge and wisdom of how love can go wrong.
Indeed, survivors may question their ability to ever have a healthy, safe relationship again. Can I trust my own judgment? Will another abuser find me? These types of statements put the blame on a survivor's shoulders, but it's abusers who bear the responsibility for their behavior.
Blaming yourself for the abuse you experienced can stand in the way of trusting yourself or a potential partner. Here are four ways to move forward:
1. Separate your identity from your experience. "If you've been in a previous relationship where you had an abusive partner, it's not your fault," says Qudsia Raja, advocacy and policy manager of YWCA USA. "You're a survivor and you're brave for leaving." However, as true as it is, this language can take time for survivors to really own, Raja says.
Some survivors believe it was their job to maintain the relationship and support their partner, feeling they failed when the relationship ended, according to group participants in the Domestic Abuse Project in Minnesota. With time, these survivors see the abuse as something that has happened to them but that doesn't have to define them.
2. Take time to process trauma. To suggest that a survivor seek out counseling could send a false message that there's something wrong with them, Raja stresses. However, before you move into a new relationship, it's valuable to "take some time to process the trauma you've just been through," she says. "It's part of self-care."
As well as abuse from your former partner, you may also have experienced trauma growing up. "If you don't process that trauma, you may find yourself in another relationship that is not necessarily healthy," Raja says.
Processing trauma can occur in a variety of ways: support groups, meditation, somatic experiencing, eye movement desensitization and reprocessing or EMDR, cognitive-behavioral therapy, and self-care, like social activities and volunteering, self-esteem building and other techniques.
3. Exercise reasonable caution. There isn't a simple checklist that guarantees a potential partner will be safe, Raja says. "We'd like to be able to say, 'Do these three things and you're good,' but abusive partners are, by definition, manipulative. They can come across as charming and caring."
No matter how charming a person seems, a history of abusive behavior is cause for concern, as are other red flags. Abuse is a learned behavior, Raja says, which means until it is unlearned, a person is likely to have a pattern of abusing multiple partners.
"There is hope that people can change their behaviors, but the caveat is, they have to want to change," Raja says. Court-mandated anger management counseling or other forced interventions may not effectively bring about those changes.
4. Respect your own level of readiness for a new relationship. While abuse is a traumatic experience, "It is one experience, and to put that on every [potential] partner you encounter is also a problem," Raja says. When you approach a new relationship from a place of fear, it can be a sign that you're still holding onto previous trauma.
If you don't feel ready for a new relationship, "don't shut out the possibility, but don't focus on it," Raja says. "Focus on yourself—focus on getting better and coming into your own again."
When you are ready, consider reading about some of the characteristics of safe people and unsafe people, as well as the importance of setting boundaries in relationships.
Looking for someone to speak with? Enter your location to find phone numbers for domestic violence experts in your area.


Have a question about domestic violence? Type your question below to find answers.