notes
How New Partners Can Help Survivors in their Healing Journey
What to do, and not to do, as a new partner of someone who survived domestic violence 
By DomesticShelters.org
Aug 04, 2017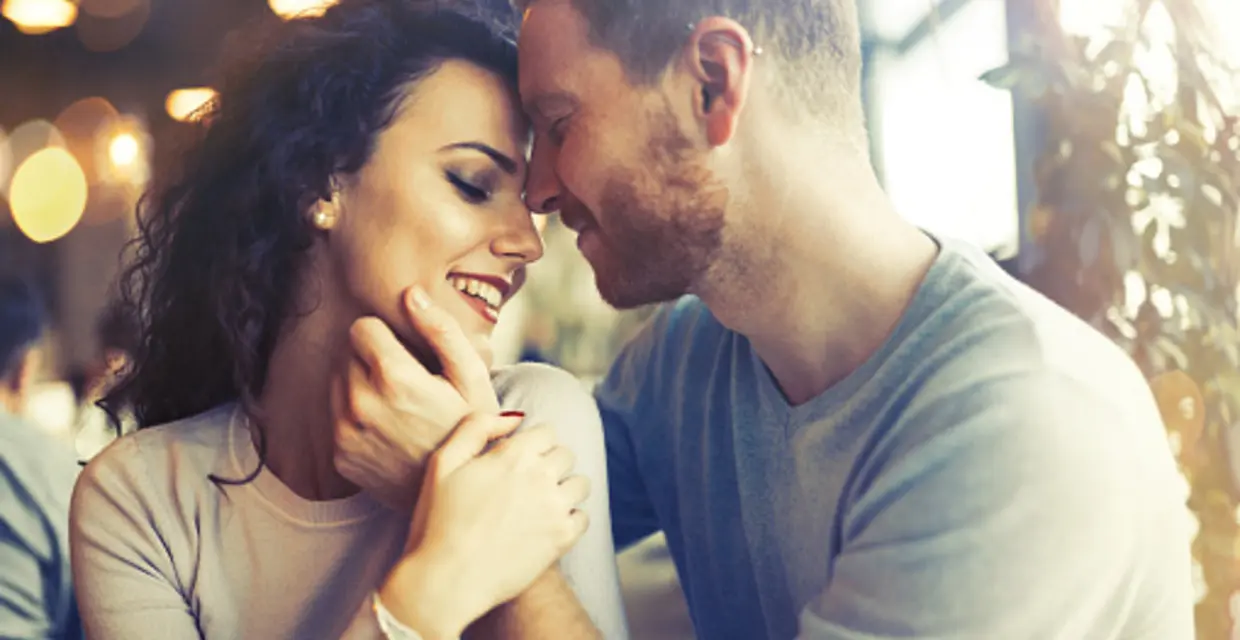 People who have lived through the trauma of an abusive partner can have a hard time settling comfortably into a new, healthy relationship. And their new non-abusive partners can struggle as well.
Kristen Paruginog, founder and executive director of Break the Silence Against Domestic Violence experienced just that when she met her partner Terry Josiah five years ago. But, not for long. After they met, one of the first things she did was share her story. "I wanted him to know this is who I am and who I'm going to be," she says.
For his part, Josiah immediately asked Paruginog to help educate him about domestic violence. After spending time with her organization, a nonprofit dedicated to providing education about domestic violence and assisting survivors, he learned that patience and empathy are two keys to being a supportive partner to a survivor. Josiah, who suffers from PTSD as a combat veteran, was quickly able to see parallels between his experience and those of a domestic violence survivor, which helped him begin to understand the kind of support Paruginog might need.
Sharing Their Success
Paruginog says she's met many other survivors along the way who feel their new partners just don't understand them and, along with Josiah, the couple want to share what they've learned about supporting a survivor in a relationship.
Josiah coined a term for these supportive new partners: dragon slayers. The past abusers are the dragons, he explains, and while a new partner's role is not to save a survivor, they can play an important role in the journey toward healing. But, they might need a little help in figuring out how to do that.
"I try to think of our situations as parallel—women who feel their home is a war zone and they're not sure when their partner is going to turn into an IED," he says. "It helps me recognize what she's going through and think about what I would want in that situation. Sometimes that's encouraging words. Sometimes it's just being present and rubbing her back."
Partner Pointers
Paruginog and Josiah are helping other couples build stronger relationships through speaking engagements surrounding healthy relationships, which they deliver throughout the U.S. They want to share the success they've found to help other new relationships start off healthy—which begins with solid communication.
"Communication is groundbreaking," Paruginog says. "Josiah and I agreed from day one that for this to work, we needed to throw out everything we believed from past relationships. We have to communicate, even when it's uncomfortable. We have to be open, honest and transparent.
After escaping an abuser, Paruginog says she thinks women often struggle with communicating. "We weren't allowed to communicate our feelings. They were invalidated. So, [she and Josiah] made a very firm promise that we are going to communicate and do this as a team."
Josiah acknowledges that communication doesn't always take words, especially in moments of anxiety. "Just be present and help them recognize that they are not alone and that you're not going anywhere."
Other dragon slayer tips from Paruginog and Josiah:
Never say "Just get over it" or "It wasn't that bad."Don't victim-blame or minimize a survivor's experience.
Practice patience. Dealing with someone who has been through any form of trauma can be trying, so it's important and necessary to be patient.
Remember that how you love yourself is how your partner will love you. If you berate yourself and demean yourself, that's how your partner will treat you. If you care for yourself and nurture yourself, your partner will do the same.
Learn your partner's love language so you can learn how to speak to them in the ways they will listen to the most.
Learn what your partner's triggers are and how to effectively assist them when they are triggered, but also do your best to not be the trigger.
Whatever assistance he offers, Josiah believes that survivors' partners can play an important role. "Men need to be soldiers of change and be in the daily fight against domestic violence," he says. "We wanted a cool way to talk about domestic violence and their role. What's cooler than looking at yourself as a dragon slayer?"
Donate and change a life
Your support gives hope and help to victims of domestic violence every day.
But, says Paruginog, the dragon slayer can't do the heavy lifting. "Someone can't come into your life and solve your trauma," she says. "He's not there to make you forget your pain. A relationship isn't going to save or complete you. It should enhance you." And, a dragon slayer can't help you if you don't take the time to process and heal from the trauma of abuse.
Josiah also stresses the importance of continually asking questions. The more you ask, the more you'll learn about what your partner is feeling, how much they trust you, and what their fears are. "When you ask questions, doors just open up and expose different sides of a person," he says.
Looking for someone to speak with? Enter your location to find phone numbers for domestic violence experts in your area.


Have a question about domestic violence? Type your question below to find answers.