notes
Express Yourself
Learning to find your voice again after escaping an abusive relationship can take work
By DomesticShelters.org
Sep 09, 2016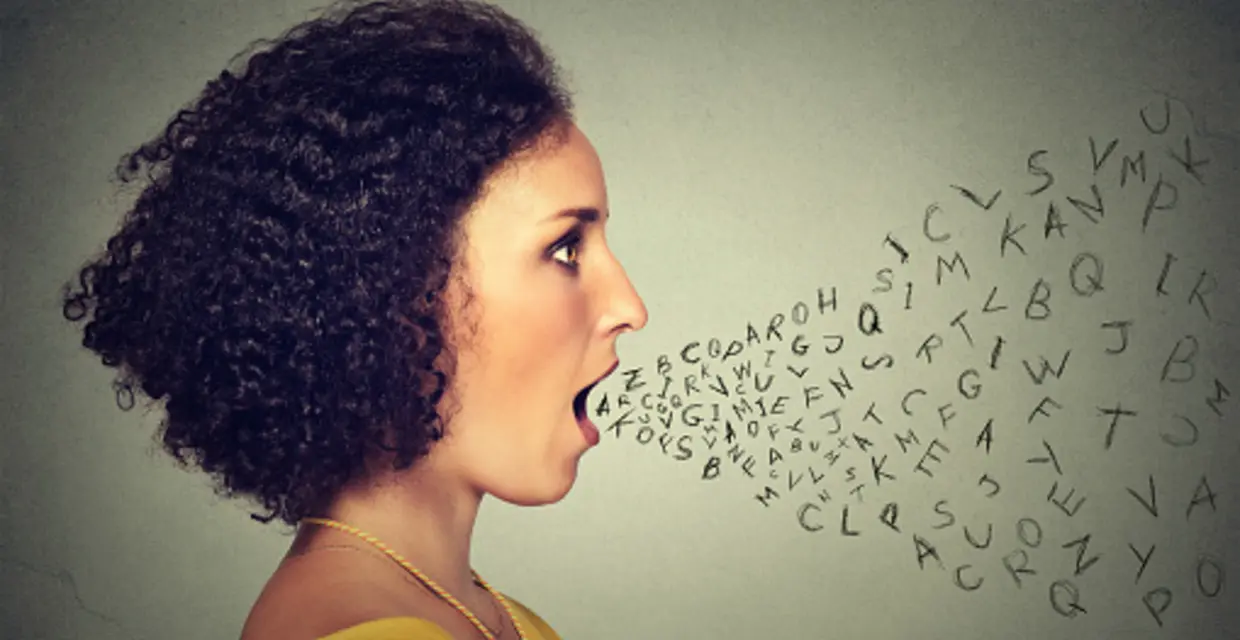 Leaving an abusive partner is hard work. And when you do manage to escape, the work doesn't stop—it changes. Part of the job now is rediscovering yourself and finding your voice.
What does that mean?
"Domestic violence really alienates us from ourselves. We become so attuned to our batterer's wants and needs and rhythms … partly as a survival mechanism," explains Danielle Wozniak, MSW, PhD, co-author of Surviving Domestic Violence: A Guide to Healing Your Soul and Building Your Future and dean of the School of Arts and Sciences at the College of New Rochelle.
In that process of detaching from an old life of abuse, survivors often forget that their opinions matter. In a new relationship, it can be hard for a survivor to express his or her feelings—perhaps because they've forgotten how to speak up or perhaps because they have some anxiety or fear of retaliation as a result of what they've been through.
Survivors: it's important to rediscover your voice and re-learn how to express yourself so that you can thrive and engage in a healthy relationship. Here are a few ways to embark on that path.
List your favorites. Before you feel comfortable expressing yourself, it helps to truly know yourself. When Wozniak and her partners work with women in groups, one exercise they like is a simple activity of listing your favorites: color, movie, book, meal, way to relax and so on.
"When women are in a battering relationship, they often can't tell you what their favorites are. They focused on their partner's needs and wants in lieu of their own. When we are finally able to get away, we have to reclaim our lives, our aspirations and our dreams—many of which probably got put on hold in favor of the batterer's," notes Wozniak, who is also a partner in Powerful Me!, a startup company designing therapeutic games for women healing from domestic trauma. "We have to find ourselves again. That's an important process."
Consider your vision. Wozniak recommends thinking about the big picture. What do you want your life to look like? What do you want a relationship to look like? "The post-traumatic growth trajectory is all about not being in the reactive survivor mode," she says. "Instead, it's about developing a way we can thrive. It's about being very thoughtful about who we want to become, where we want to go and how we can get there."
Take up more space. Don't be afraid to take up physical space, Wozniak suggests. Carry your head high, roll your shoulders back, look people in the eye. Try not to shrink yourself physically in an attempt to not be seen or heard. You have as much right as anyone else to take up space in the world, plus, practicing confident body language will help you feel more confident. You can find more quick tips for displaying confident body language here.
Start using more "I" statements. "Using 'I' statements is empowering," Wozniak says. So, instead of requests like "Could I maybe have a cup of coffee?", opt for a more straightforward option: "I would like a cup of coffee."
"When women begin to use 'I' statements, they reclaim themselves as full-fledged human beings who deserve to be here," she says.
Practice speaking up. With your partner, at the coffee shop, in a classroom, at a store—there are endless places and situations to practice speaking up. Exercise your voice. Ask for what you want. One place to practice, Wozniak suggests, is as an advocate for other women. Participate in events at your state legislature, or volunteer at a shelter. "Any kind of advocacy can be really helpful in reclaiming your voice," she says.
Find what makes you happy. "When women first leave, they're just trying to survive," Wozniak says. "It's important to move past survival and focus on flourishing." So, find the things that give you joy.
"We need to be in a joy-filled space to be able to heal," she says.
Looking for someone to speak with? Enter your location to find phone numbers for domestic violence experts in your area.


Have a question about domestic violence? Type your question below to find answers.