notes
How to Get a Protection Order Served on an Abuser
Having a judge grant you a protection order is only half the battle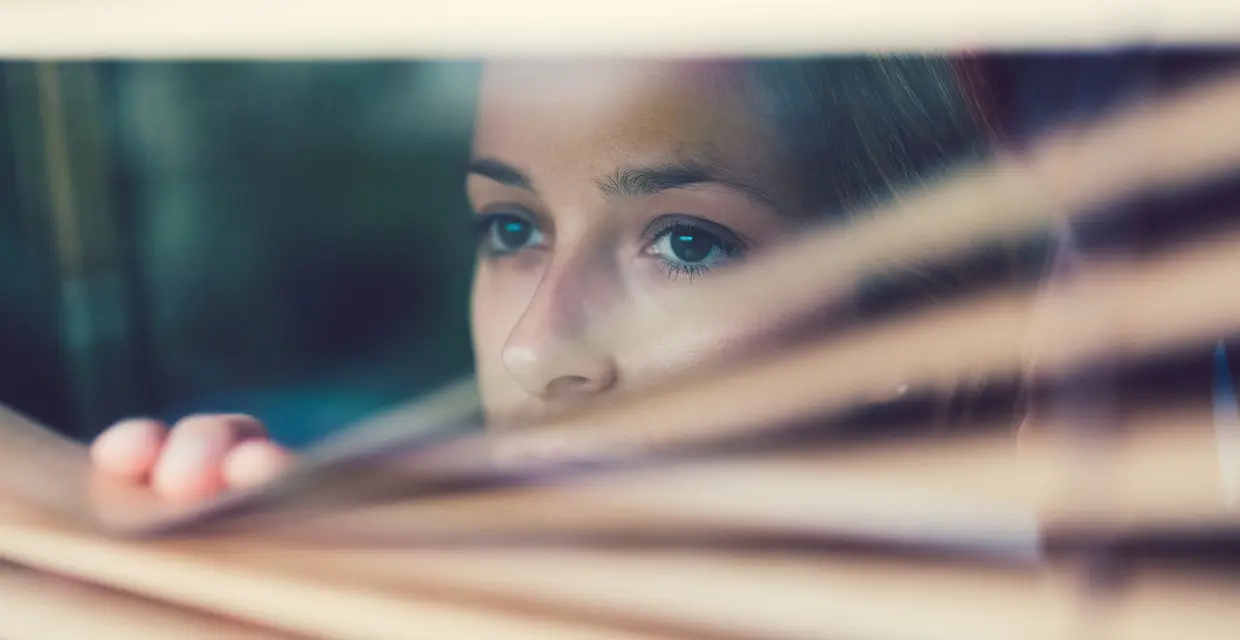 "Just get a restraining order."
Most advice to survivors of domestic violence for getting an order of protection ends there. But simply requesting the order and having it granted is only half the battle. You need to have the order served for it to be valid. And that doesn't happen automatically.
Here's what you need to do to complete the process of getting a protection order.
Step 1: Do your homework.
Thanks to TV, many people wrongfully assume the police can track down an abuser at the drop of a hat and with minimal information. But in reality, an abusive partner who knows the police might be looking for them can play a twisted game of hide-n-seek. They may stay with friends, change jobs, quit school, etc. And unless the person you're seeking an order against has a unique name, there may be dozens or more in a single jurisdiction.
When you go to petition for a protection order, take as much information with you about the defendant as possible: full name, date of birth, social security number, current address, place of business and hours, and anything else that might be helpful for tracking him or her down. One caveat: Do not endanger yourself to get any of this information. Just jot down what you have or can obtain without him or her knowing. Hint: Facebook profiles are a treasure trove of information.
Step 2: Petition for the order.
Go to the court and ask for an order of protection. A victim advocate or member of the court should be on hand to tell you what paperwork is needed and how the process works. If the defendant is in custody (jail) when the order is granted, you may not have to do anything further. If he or she hasn't seen the judge yet, it can be served when they do. Or, a police or detention officer can serve the defendant in jail. If either of these things happen, you're done. You'll get a receipt that the order was served, and you'll be on your way. If the abuser is not in custody at the time, read on.
Step 3: Contact local law enforcement.
Most law enforcement agencies will serve protection orders on behalf of domestic violence survivors. But this doesn't happen automatically. You'll need to do some legwork to determine which agency will serve the paperwork and then you'll need to deliver it there. In some places, sheriff's deputies handle document service for entire counties. In other cases, it's up to the local law enforcement agency in which the defendant will be found.
In any event, you'll need to deliver the order to the law enforcement station nearest where it will be served. So if the defendant lives and works in Brownville, Any State, you'll take it to the Brownville police station. If the defendant lives and works in two different jurisdictions, take it to whichever jurisdiction he or she is most likely to be found. Hint: If the defendant has a steady job, it's often easier to have him or her served at work since most places of business are easily accessible by law enforcement, unlike residences.
If the defendant lives or works far away, contact the jurisdiction that would serve the order and ask if you can email or fax them a copy to be served.
Donate and change a life
Your support gives hope and help to victims of domestic violence every day.
Step 4: Alert law enforcement to the defendant's whereabouts, if known.
Police departments will do their best to get the order served, but they also have lots of other calls to respond to. They will not set up surveillance just to serve court paperwork. But if you know the defendant will be at a certain place at a certain time, it'd be helpful to give law enforcement a heads up. So troll social media and discreetly ask mutual friends about the defendant's work schedule or whereabouts.
Step 5: Hire a process server, if necessary.
Most law enforcement agencies will attempt service a set number of times per department policy. Three attempts is typical. If they are unable to serve the defendant in that many attempts, they will call you to come pick up the paperwork. You'll then need to hire a process server.
The court that issued the order may have a list of process servers you can contact. Or you can find one on your own through the National Association of Professional Process Servers or your state's own process server association.
It's a process server's job to track people down, so this may be your best bet for defendants who are elusive to law enforcement or if you don't know where they reside. You will have to pay a process server, including mileage, but you may be able to ask the court to have the defendant reimburse you for these costs if the order is served successfully.
Remember, protection orders can be important tools, but they also can be broken. Read "What Happens When Someone Violates a Court Order?"
Looking for someone to speak with? Enter your location to find phone numbers for domestic violence experts in your area.


Have a question about domestic violence? Type your question below to find answers.