notes
NASCAR Driver Suspended Over Abuse Allegation
Is racing organization serious about anti-violence?
By DomesticShelters.org
Feb 23, 2015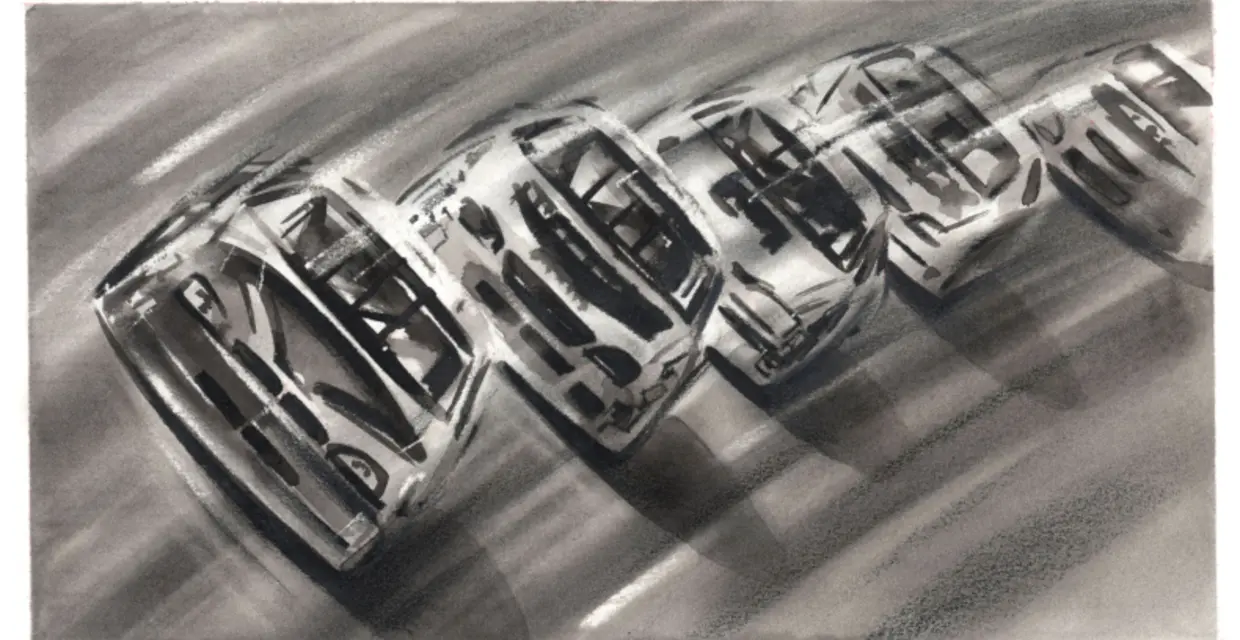 Five months after his ex-girlfriend accused him of strangling her and slamming her head against the wall of his motorhome, NASCAR suspended No. 41 driver Kurt Busch on Feb. 21, and did not reverse its decision on appeal, preventing him from racing in the Daytona 500 yesterday and all NASCAR activities until further notice.
The suspension comes on the heels of an order of protection approved by a judge five days prior against Busch, filed by ex Patricia Driscoll. Testimony spanned throughout December and January, with the 37-year-old alleging that on Sept. 26, Busch grabbed her around the neck and hit her head repeatedly against the wall of his motorhome before a race at the Dover International Speedway in Delaware. Busch says he merely "tapped" the wall with her head several times after asking her to leave. He claims she was upset over their recent breakup.
"Given the serious nature of the findings and conclusions made by the Commissioner of the Family Court of the State of Delaware, NASCAR has indefinitely suspended driver Kurt Busch, effective immediately," NASCAR said in a statement.
NASCAR has been in the hot seat for its initial reluctance to take any action against Busch, with officials stating earlier in February that they would not suspend Busch, but rather, "will continue to gather information and monitor this situation very closely."
The professional racing organization, like most sports leagues, has a sordid history on dealing with domestic violence allegations against its athletes. It took no action against driver Travis Kvapil in October 2013 after he pled guilty to charges of assaulting his wife. Kvapil received probation and community service, along with the go-ahead to race in the Bank of America 500 in North Carolina that same month.
Busch has alleged that Driscoll is a "trained assassin" and a "covert operative," who is using the media to her advantage. His attorney, Rusty Hardin, says they will "continue to exhaust every procedural and legal remedy we have available to us until Kurt Busch is vindicated." However, this isn't the first time that Busch, a member of the Stewart-Haas Racing Team and the 2004 Cup Champion, has come under fire for anger issues. In 2012, he was suspended for one race after threatening a reporter on pit road. The year prior, he was fined $50,000 from NASCAR and was fired from Team Penske after he insulted a team official on the radio during a race and had two "incidents" with reporters.
NASCAR spokesman David Higdon said that NASCAR is creating guidelines that Busch must meet in order to return to racing, but didn't expand on what those guidelines would include and whether or not counseling would be required.
On a Fox & Friends interview that aired Feb. 20, Driscoll revealed she wasn't the only woman in the NASCAR circles to find herself a victim of abuse.
"I've had a lot of women come forward to me, from the NASCAR community, to say they were also abused and that they're being harassed by other team members," Driscoll said. "That when they've gone to get protective orders and they've received them, that they're still getting harassed by their ex-husbands or ex-boyfriends or the guys that he works with because unlike a lot of sports they all live in the same community."
The order of protection issued against Busch requires he be evaluated for mental health issues related to anger control, not be allowed to buy or possess firearms or ammunition, and to stay at least 100 yards away from Driscoll and her son, except at NASCAR events. Driscoll is president of the Armed Forces Foundation, a nonprofit aimed at helping veterans, and often attends NASCAR events on behalf of the charity.
The real question, which may not get answered for months and years to come, however, is whether NASCAR and other sports leagues and businesses are simply responding to pressure with quick fixes? Or, whether they will make the anti-violence standard sacrosanct?
Looking for someone to speak with? Enter your location to find phone numbers for domestic violence experts in your area.


Have a question about domestic violence? Type your question below to find answers.