notes
Moms Are Going to Jail When Abusive Partners Hurt the Kids
New family court guidelines take aim at 'failure to protect' petitions
By DomesticShelters.org
Apr 25, 2018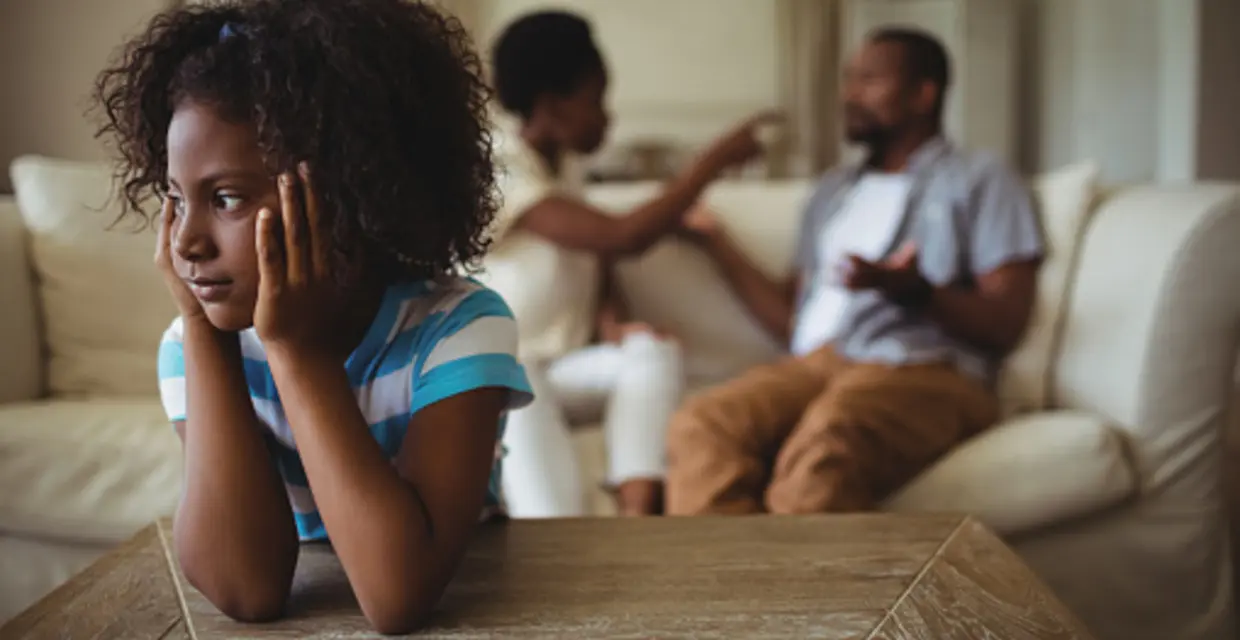 In December 2006, Robert Braxton Jr. was sentenced to just two years in prison for breaking his girlfriend's 3-month-old daughter's ribs and leg. The baby's mother, Tondalo Hall, was sentenced to 30 years for failing to intervene even though evidence was clear that Braxton had beaten her, too.
In October 2006, Alonzo Turner murdered his girlfriend's 3-year-old son. Turner also had a history of beating his girlfriend, Arlena Lindley, and threatened to kill her if she intervened. Still, she tried but was unsuccessful. She was later sentenced to 45 years in prison for "injury to a child by omission."
One of the biggest barriers to leaving a violent partner is having a child in common with an abuser. Despite abuse, many survivors don't want to break up the family. Others are afraid they can't support children on their own. And some survivors are scared of reporting the abuse because of the above stories—what if they're charged with failure to protect and their children get taken away?
News site Buzzfeed reports that between 2004 and 2014, at least 26 other women received similar fates of 10-plus year sentences for "failure to protect" their children. About half of these women were sentenced to 20 years or more. In all of the cases, the women had been victims of domestic violence themselves.
And that's just the criminal consequences of outdated "failure to protect" laws that don't take intimate partner violence into consideration. Even if a mother isn't sentenced to prison, she could very well still lose access to her child should a family court feel she failed to protect them.
Fortunately, new guidelines are urging family courts to work with survivors rather than hold them accountable for abusers' actions.
20 Years in the Making
Last year, the National Council of Juvenile and Family Court Judges (NCJFCJ) released Enhanced Resource Guidelines, a book of best practices for family court judges, advocates and court staff to follow during child abuse and neglect cases. The guide is an update to the original Resource Guidelines that was published in 1995. After new laws were enacted in the early and mid-2000s, the NCJFCJ set its sights on updating the guidelines, but as with most government initiatives, funding and lack of resources, plus research and testing new protocols meant the new guidelines took more than a decade to print.
While the original guide never mentioned domestic violence, the enhanced version does, specifically calling "failure to protect" laws into question.
"In the original Resource Guidelines, domestic violence wasn't really pulled out as a topic area," says Melissa Gueller, program director of child abuse and neglect with the NCJFCJ. "In the Enhanced Resource Guidelines, the philosophy is that battered parents should be seen and treated as partners in protection for their children, and that judges should work diligently with system partners to adopt the principle."
From the Enhanced Resource Guidelines: "The NCJFCJ views battered parents as partners in the protection of their children. Judges should work diligently with system partners to adopt this principle. Cases that are led naming the battered parent as a perpetrator of abuse and neglect because a child was exposed to domestic violence further traumatize the battered parent."
More To Come
Other changes to the new guidelines include:
Improved practices and procedures for restraining orders
Improved monitoring of batterer-intervention programs
Stricter enforcement of firearms-relinquishment laws and orders
Improved efforts involving law enforcement, social services and child welfare and domestic violence agencies
"Other considerations are just making sure that courts are efficient in handling domestic violence cases, with regard to honoring restraining orders and by making sure victims are safe when they come to court by ensuring there are separate waiting areas and that there's security in the courthouse itself," Gueller says.
Donate and change a life
Your support gives hope and help to victims of domestic violence every day.
Unfortunately, these resource guidelines are voluntary for courts to implement, but Gueller says most family courts strive to follow them. However, it's a good idea for survivors to work with lawyers who are familiar with the guidelines, and reinforce that the entire court system (judge, attorneys, advocates) be aware of them so that a survivor and her lawyer can push for best practices in court.
"Throughout the history of the guidelines, courts are finding that there's great benefit in utilizing them," she says. "Because they're a blueprint for quality hearing practice, they're voluntarily wanting to use them. They're pretty well-respected and utilized by several hundred jurisdictions."
Gearing up for a custody battle? Check out "Moms: Protect Yourself in Court."
Looking for someone to speak with? Enter your location to find phone numbers for domestic violence experts in your area.


Have a question about domestic violence? Type your question below to find answers.