notes
Public Records Reveal Domestic Violence in Senators Past
A reminder that disclosure details should be a survivor's choice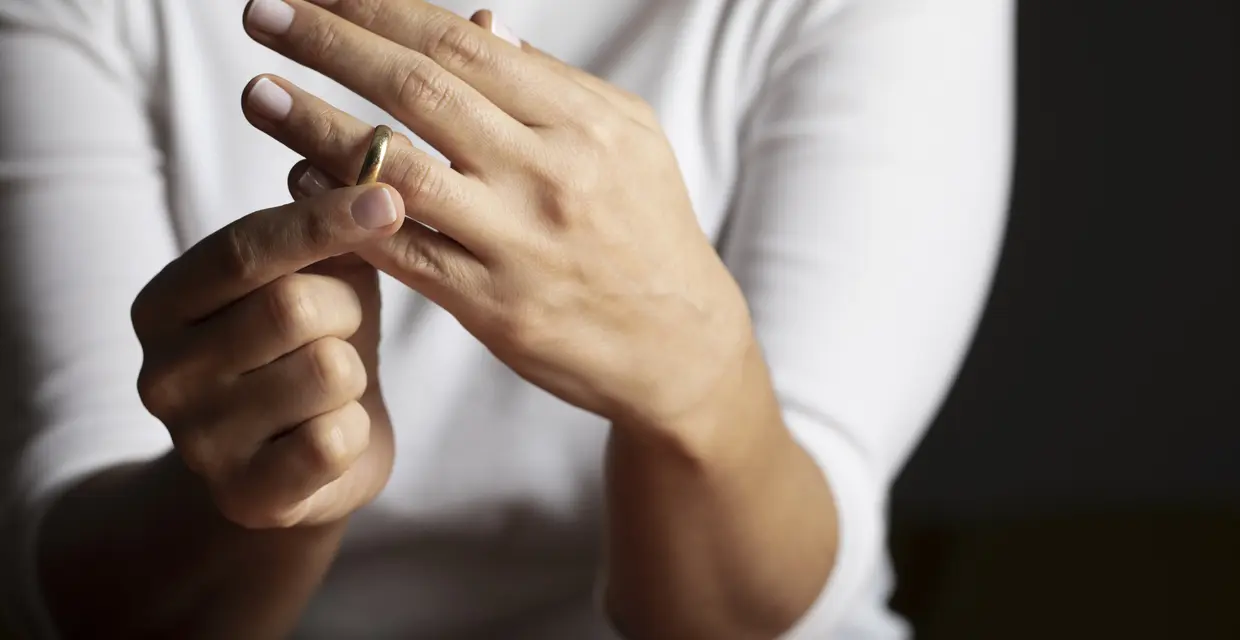 In January, a slew of national news publications revealed that U.S. Senator Joni Ernst was a survivor of domestic violence after court documents from her divorce were made public. She married her ex-husband, Gail Ernst, in 1992.

The Guardian reported that Ernst said in an affidavit of her ex-husband, Gail Ernst, whom she married in 1992, "He hated any successes I had and would belittle me and get angry any time I achieved a goal." She said the couple went through "a very dark and troubling time in our marriage" and that, at one point, an argument became physical.
"I fled the house [with their daughter] and went to my mother's house in the middle of the night."
The report also revealed that Ernst was a victim of sexual assault, having been raped while in college.
While this news shined a spotlight on the continuing work of the #MeToo movement, reminding society that sexual assault and domestic violence cross all socioeconomic borders, education levels, ages and races, it also holds within it more than one tragedy. Sen. Ernst did not wish for these facts to go public.
There Are Reasons Survivors Stay Silent
Lindsay Pingel is the director of Community Engagement for the Iowa Coalition Against Domestic Violence and says that when a local news outlet got wind of Sen. Ernst's divorce proceedings, which had been made public, they decided to print parts of them. The records were sealed soon after.
"Our hearts go out to her for having to have that information exposed and she wasn't able to share her own story, after the fact," Pingel says. "Anyone who has experienced IPV [intimate partner violence], it's not only very personal but there are …so many ways for people to choose to heal from that. For that piece of her life that she's chosen to keep secret to go public can bring a flood of emotions back. It's retraumatizing."
Pingel says that survivors who choose not to disclose abuse are not always ashamed of what's happened, but may be trying to protect themselves, especially when in the public eye.
"There's the safety factor—they've fled from someone who's harmed them, maybe gone through a number of things to keep their identity hidden. [Disclosure] can expose them to people potentially looking for them."
And then there's also the victim-blaming aspect, says Pingel.
"Whether from the public, or friends and family, people ask, 'Why didn't she report? Why did she stay?' That's putting blame back on the survivor which, again, is completely traumatizing. You should never have to explain why you chose to stay or why you chose to leave."
Sen. Ernst has already experienced a hefty dose of victim-blaming from the public, being called out in online comment threads and message boards for supporting the controversial confirmation of Brett Kavanaugh to the U.S. Supreme Court, who was accused of rape. But Pingel says it's not fair to judge her on that without being in her shoes.
"That's a tough one, and it's a question myself and several of my colleagues have asked. I don't know why she votes a certain way but I don't think we can judge her on that because we don't know the whole story," says Pingel. "It's another way she's been victim-blamed. It's no different than saying, 'Why'd you stay in your marriage for X number of years?' It's not a fair question."
Her Story Started a Conversation
If there's a silver lining in all of this, Pingel says it's that stories of domestic violence involving prominent figures does open a dialogue and give others the courage to feel more comfortable coming forward.
"Sen. Ernst's story is a reminder that IPV does not discriminate. It can literally happen to anybody, and it's OK to come forward. Don't be ashamed to ask for help."
There's a misconception that domestic violence only happens to a certain type of person, and that abusive partners can stand out in a crowd. But as Pingel says, "There's no perfect model of what a survivor looks like, just like there's never going to be a perfect example of what someone who harms looks like."
Sen. Ernst's story is also a reminder that people can stay with an abusive partner for years, even decades, and it's not for a lack of strength.
Donate and change a life
Your support gives hope and help to victims of domestic violence every day.
"A large amount of survivors have children, or are experiencing financial abuse," says Pingel, not specifically speaking to Ernst's situation. But there are, in fact, at least 50 barriers which can make it difficult for a survivor to separate from an abuser. And to that fact, Pingel reminds us that we don't always need to know the reason.
"When someone says they've experienced domestic violence, instead of saying, 'Why did you stay?', rally around them and say 'I'm so sorry this happened to you. How can I help?' You don't need to know any more than that. Anything else doesn't matter at that point."
To find your local coalition that can help connect you to domestic violence resources in your state, visit our State Coalition page.
Looking for someone to speak with? Enter your location to find phone numbers for domestic violence experts in your area.


Have a question about domestic violence? Type your question below to find answers.